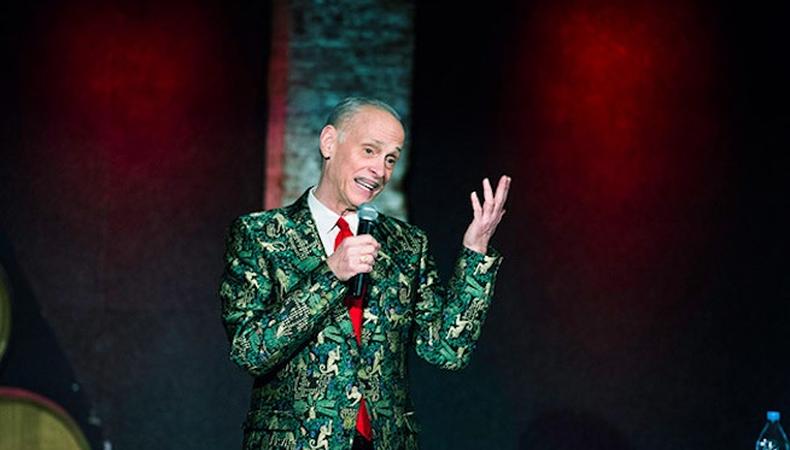 If you're still crawling out of your tryptophan hangover and are just starting to get into the holiday spirit, check out these events and screenings designed to help you wind down while engaging with some infamous and groundbreaking folks in the entertainment industry. From cult heroes to probable-Oscar-nominees, L.A. is abuzz this week with glorious offerings for actors. Take advantage!
Go in-depth with an Oscar contender.
If you haven't yet heard of Netflix's newest exclusive film, "Mudbound," you soon will—this dramatic piece dealing with post-war race issues in rural Mississippi is almost certainly going to make its mark at this year's Oscars. See it and join its director Dee Rees for a Q&A following a screening on Dec. 4 at the Hammer Museum. Be sure to come prepared with questions for Rees about her filmmaking, and pick up tips from working with actors like Mary J. Blige and Carey Mulligan. (Tickets: $20)
Start the holiday season with John Waters.
John Waters, the (some would say) twisted genius behind cult classics like "Pink Flamingos" and "Hairspray," is also renowned for his annual Christmas bash. This year's soiree is Dec. 3 at the Comedy Store on Sunset Blvd. and promises to give attendees a look into the "Prince of Puke's" mind. Hear Waters describe what Christmas means to him, and glean a little insight into what makes him a viable entertainment personality, even decades after his first hit. (Tickets: $55-125)
Catch a documentary about a landmark director.
At a time when many filmmakers are striving to make a statement about our current political and social statement, it's a great time to look back at one landmark satirist: Larry Cohen. If you're unfamiliar with Cohen and his work, head to the Egyptian Theater on Dec. 2 for a brand-new documentary entitled "King Cohen: The Wild World of Filmmaker Larry Cohen." You'll get inside Cohen's world via the people who know him best, and then via the man himself when he and Steve Mitchell, the doc's filmmaker, sit down for a Q&A between two of Cohen's features also on the bill. (Tickets: $15)
See a buzzed-about film its second time around.
If you missed the chance to see Noah Baumbach's "The Meyerowitz Stories (New and Selected)" during its super limited theater run, you have another shot to see this star-studded film when it plays at the New Beverly Cinema from Dec. 1-7. Sure, you could stay home and watch it on Netflix, but you'd miss the chance to see it projected from a stunning 35mm print at one of L.A.'s most beloved venues. What better way to wind down after a crazy day (or week… or month…)? (Tickets: $8)
Check out Backstage's Los Angeles audition listings!