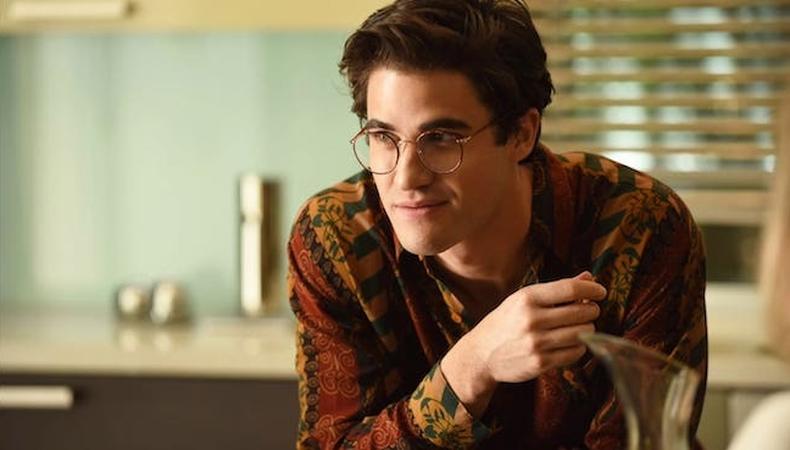 If you're looking for enriching, inspiring, and downright fun activities to fill the time you're not heading to auditions or learning lines, you've come to the right place. These five events range from straight-up acting classes to in-depth discussions with Emmy-nominated actors and, uh, also a drinking game. See, it is possible to combine work and play!
Find out what it takes to play a murderer.
True crime is all the rage right now in pretty much every medium—from television to podcasts. Recently, FX aired "The Assassination of Gianni Versace: American Crime Story," which profiled not only the infamous fashion designer's murder but also dug deep into the life of Andrew Cunanan, the killer who pulled the trigger. Join actor Darren Criss, who portrayed Cunanan in the series, for a screening and Q&A at SAG on May 22 and bring your burning questions about what it was like to climb inside the mind of a monster. (Free)
Hone your on-camera skills.
Looking to polish your skills or rock that next audition? Audit acting coach Peter Valentino's complete on-camera acting course on May 22. Although the full course runs for three months, this three-hour session promises to provide an immersion into real, actionable skills all actors can use in front of a camera, including conveying emotions, grounding a script, and more using the Stanislavski method. (Tickets: Free-$10)
Turn "Jurassic Park" into a drinking game.
Continuing the celebration of the 25th anniversary of "Jurassic Park," Scripts Gone Wild at El Cid (May 17) pays tribute to the iconic dino film by staging a reading—as a drinking game. Not only is this a great way to unwind after what might have been a crazy week in any actor's life, but it's also a chance to hear (at least some of) the dialogue you might have missed in your repeated viewings of this classic. (Tickets: $15-30)
See "Fight Club" in a new way.
I'm breaking the first rule of the Fight Club by talking about the "Fight Club," but it's worth it to mention a fun and unique screening of the Brad Pitt flick at the Wiltern on May 19. Now becoming a yearly tradition, musicians including Dust Brothers and Jacob Maymudes will add a live score to the film. Beyond a good excuse to re-watch this great movie, it's a well-done example of just how well music affects visuals on the screen. (Tickets: $39.50-59.50)
Meet LGBTQ+ creators after a special short-film screening.
Though Pride technically doesn't start until June, make the drive to Long Beach on May 20 to see "Know" at the Art Theatre and get the festivities started early. (In fact, earlier in the day is the Long Beach Pride Parade!) A short film with underlying LGBTQ+ tones and dealing with perception, the screening will be followed by a panel of LGBTQ+ creators from Los Angeles discussing the film's themes and their own experiences. (Tickets: $5)
Check out Backstage's Los Angeles audition listings!