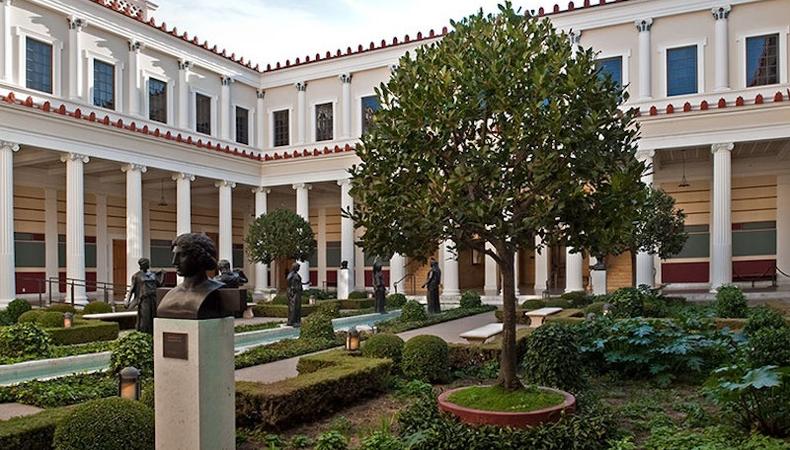 Let's face it: If you're an actor living in Los Angeles, at one point or another you will find yourself in a bout of unemployment. But that's not a bad thing! In fact, it's to be expected for any working actor after a project wraps or a show closes or the commercial gig landscape is a bit dry. Sometimes, though, when you don't have a steady flow of income, it can be tricky to fill your days without spending. While we all know L.A. has copious offerings for free outdoor activities, there is also a less-discussed option for free (or very affordable) culture: museums.
That's right New York, L.A.'s got loads of museums, too, and many of them are free or offer free admission periods on a daily, weekly, or monthly basis, providing a fantastic way to spend a day for any actor on a budget. Below are just a few of L.A.'s best museum offerings along with information for how and when to get in cost-free:
Getty Villa
Where: Pacific Palisades
What: The Getty Villa, one of two branches of the J. Paul Getty Museum, is a museum and education center devoted to ancient Greece, Rome, and Etruria and its art and culture.
The deal: Admission is free, however, you must book a ticket ahead of time as walk-ins are not accepted.
Los Angeles County Museum of Art (LACMA)
Where: Miracle Mile
What: Arguably L.A.'s most buzzed about museum, LACMA is actually the largest museum on the entire West Coast, housing over 150,000 pieces dating from bygone eras all the way to the present.
The deal: General admission is $15 but if you want to really beat the system, the museum offers free admission for all L.A. County residents every weekday after 3 p.m.
The Broad
Where: Downtown
What: The Broad, which just opened in 2015, specializes in modern art and is home to more than 2,000 post-war pieces. It's named for Eli Broad, the philanthropist who funded the $140 million endeavor.
The deal: Tickets are free but must be booked in advance via reservation (you can also test your fate with an on-site standby line every day the museum is open).
Huntington Library, Art Collections & Botanical Gardens
Where: San Marino
What: There's something for everybody at the Huntington Library thanks to its thorough collection of European and American art from the 17th, 18th, 19th, and 20th centuries, as well as its 120-acre spanning botanical gardens which include the "Desert Garden" and the "Japanese Garden." There is also, of course, the actual library, the collections-based research and educational institution considered one of the best in the world for the history of science and technology studies.
The deal: Free the first Thursday of every month with an advanced ticket.
Torrance Art Museum
Where: Torrance
What: Via its two galleries, the Torrance Art Museum focuses on modern art, specifically in Southern California as well as worldwide, with the broad intent to "foster personal and civic well-being by inspiring understanding and appreciation of the visual arts."
The deal: Free
The Geffen Contemporary at MOCA
Where: Little Tokyo
What: The Geffen's claim to fame is its status as the only artist-founded museum in L.A. The Geffen Contemporary at MOCA is one of the Geffen's three outposts in the area, and now offers 40,000 square feet of exhibition space (a stark contrast to its beginnings inside of a former police car warehouse).
The deal: Free every Thursday.
California Science Center
Where: Exposition Park
What: The California Science Center, a hybrid state-agency-and-museum, is considered to be the West Coast's largest "hands-on" science center, and includes such attractions as the Space Shuttle "Endeavor" along with other world-famous space and air crafts. The museum also hosts several IMAX movies and other special activities such as a climbing wall and motion simulator (though these exhibits require a separate admission).
The deal: Free.
Looking for a gig? Check out Backstage's Los Angeles audition listings!