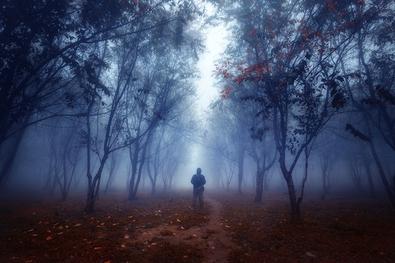 Today's top casting notices will be inducing nightmares with short film "Hide/Seek," tickling viewers' funny bones in Web series "AdFirm," flexing those dramatic writing chops for feature film "A Very Minor Suicide," and inpsiring center stage belts with "Rodgers & Hammerstein's Cinderella."
"HIDE/SEEK"
Childhood fun and games, this is not! "Hide/Seek," a new short horror flick from writer-director Matt Newton is now casting its two doomed leads, Jake and Sherry, and supporting roles Tim and Sophie. What begins as a stroll through the woods with the couple quickly turns into a nightmare when Sherry goes missing. The central couple is described as Caucasian, aged 25–35; Tim, Sherry's father, is a rough-around-the-edges 55- to 65-year-old; and Sophie is a 6- to 8-year-old child. This job pays $100 per day with meals, travel, lodging, and final copy provided. Auditions are being held in New York City on March 3 and March 4.
"ADFIRM"
A Brooklyn-based digital media startup is getting the "Office" treatment from scripted Web series producer Jeremy Morris-Burke. But spoiler alert: This struggling startup is not as it seems. Seeing as it's actually a well-cloaked cult of "Shaman-preneurs" who are running a profitable, illicit spirit trade, there's certainly an interesting cast of characters at play here. "AdFirm" is seeking submissions from the New York City area for six supporting roles. This job pays $100 per day plus meals films for a late April, nine-day shoot in Brooklyn, New York.
"A VERY MINOR SUICIDE"
This feature film from director JJ Koester is seeking submissions for all lead and supporting roles from around the country for a two-week August shoot in Kutztown, Pennsylvania. The film follows a small, rural town that's shaken by a resident's suicide.
"RODGERS & HAMMERSTEIN'S CINDERELLA"
Auditions are being held Feb. 23 and March 1 in New York City for the nonunion national tour of this classic musical. Lead and supporting roles—including Ella and Topher—are being cast for the nine-month tour beginning September 2016 under director Mark Brokaw.
Inspired by this post? Check out our audition listings!