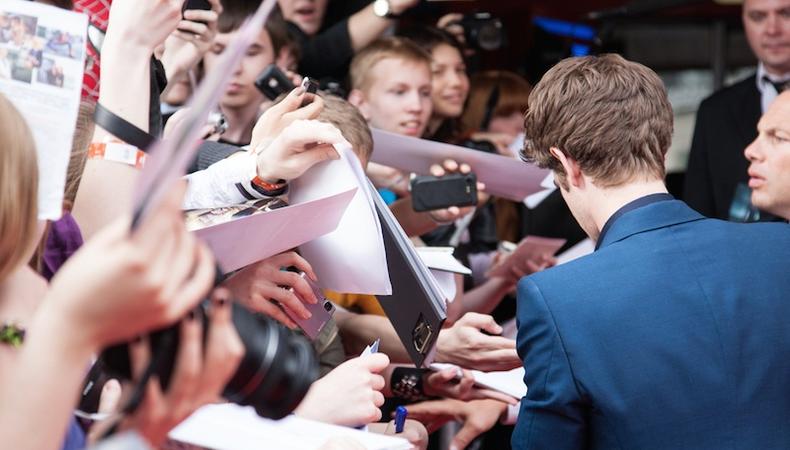 Often the first question we get when talking to actors new to Los Angeles is, "how do I find representation?"
It can seem like a daunting task to newcomers and experienced performers alike. But the challenge isn't just finding representation -- it's finding good representation. There are enough small agencies and management companies in this town to fill Dodger Stadium. Some are great; some are terrible. It's up to you to do your research, talk to people and use all the resources at your disposal to figure out who's worth their salt.
There are many ways to get an appointment with an agent or manager. Some methods work better than others, and the one that works for you may not even be mentioned here, but if you're persistent and you keep up with your training you will eventually land someone who will work not only for you, but with you.
Doing mailers may seem old school, but it's effective. At the end of the day it's still how we call in the majority of actors for auditions. This includes your old-fashioned snail mail with headshot, resume and cover letter. If you're doing it through email, it's the same thing: attach your resume, headshot and include your cover letter in the body of your email. Email obviously has its advantages, as you can include direct links to your reels and other websites that may provide that person with a better insight into who you are as an actor. The biggest thing to remember when sending out emails or snail mail is to target your submissions. The last thing an agent or a manager wants to see is, "To whom it may concern", or "Dear Sir or Madam." That's the quickest way to get your email deleted or your headshot and letter thrown into the recycling bin. No mass emails, please.
Never underestimate the power of your own product. The quality of your work will speak for itself. Not every representative goes out to plays or workshops, but many of us do. And I'm not necessarily talking about the pay workshops where you get to see agents and managers although those are an option. Get together a group of like-minded actors, rent out a studio and put on a workshop full of scenes or a play. Invite people to come, arrange for some hors d'oeuvres. You'd be surprised how many people will come out with the promise of wine and cheese.
Being in a great class is also very important. If you are in a great class and doing great work, talk to your teacher. Let him or her know that you don't have representation. Every good teacher in town knows agents, and if you are doing wonderful things in their class they will want to show you off.
If you know someone who loves their agent or manager, ask them for a referral, sometimes that's the easiest way to get your foot in the door. Most importantly, always be working, and SAG-AFTRA membership is a must. Whether it's on a short film, a student film from a reputable school like UCLA or USC, or just workshopping a play with friends make sure you're always doing something to further your career. Know who the industry players are, keep headshots in your car as you never know who you might meet or where you might meet them. As the great coach John Wooden once said, "Failing to prepare is preparing to fail."
Travis Engle is a manager and Phil Brock is the head of Santa Monica-based Studio Talent Group.
Inspired by this post? Check out our audition listings!