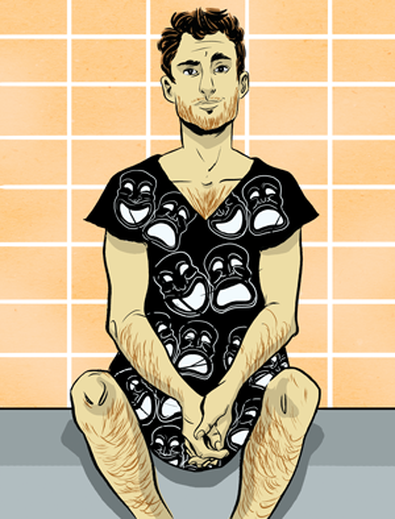 Dear Michael:
Recently, a friend who gets hired by businesses to improve their internal and external communication asked if I'd ever considered becoming a "role-play actor." I'd never heard of such a thing, but he told me they're used often to teach and demonstrate. For instance, an actor would play a customer and interact with real employees, giving them practical experience and helping them to overcome fear and be better prepared for the real thing.
Not only does this sound like a great way to implement my skills, but it also seems a great side job. I'd love to learn more.
—Intrigued
Dear Intrigued:
You've discovered a little-known niche acting gig, role-playing for training purposes. This type of training goes on not only in the corporate world but also in the medical and legal professions and at universities.
Actor Susan Farese has participated in Harvard Law School's negotiation courses, playing a client for student "attorney" teams. "I found out about the Harvard work through local Boston/New England networking and online," says Farese. She submitted a headshot and résumé and was invited to take part. "The experience of participating in a mock divorce negotiation was interesting, unique, and really enlightening!"
With offices all over the country, Law Actors (www.lawactors.com) is a company that helps lawyers prepare their cases by casting mock trials using professional actors. They also use actors to train lawyers in witness preparation, depositions, and general presentation skills.
"Standardized Patient" is the term for actors who work with medical students, helping them practice their doctor-patient interaction. "I've been a standardized patient for the last four-and-a-half years with a test prep company," says Jen Ponton, "and I (along with a team of many actors) teach foreign doctors how to assimilate into American medicine and pass the U.S. medical exams by teaching culture and bedside manner."
The educational part of the job, says Ponton, is significant. "It's a very specific and unique exam they have to take, and it focuses almost entirely on bedside manner and creating a relationship with a patient, projecting confidence and sureness, showing care and concern. You learn cases inside and out [and] cannot break character (no matter how much the doctor begs you) to embody the patient and emulate their condition."
Opportunities for this kind of work, however, aren't plentiful. "By now they have a database of actors they've used and are happy with," says Farese of the Harvard Law program, "but every once in a while they post casting notices online."
"It feels a little like trying to find bootleg liquor during Prohibition—'I know a guy,' you know?" Ponton says. "Sometimes you'll get lucky enough to see a breakdown on Backstage, but I think more often than not it's who you know." Isn't it always?
If you're looking to hunt down this type of work, I'd start with the closest medical and law schools, teaching hospitals, larger law firms, companies like Law Actors, and of course, the ever-resourceful Google. Happy searching!