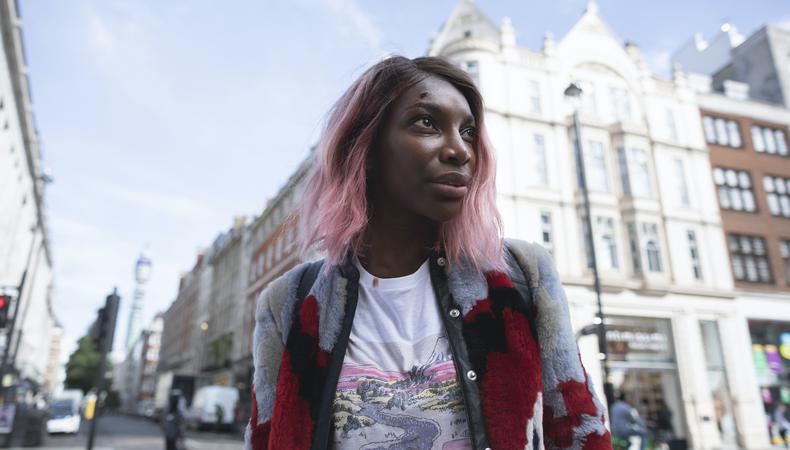 Audiences aren't often given a behind-the-scenes peek at the executive minds of HBO, but that's exactly what attendees at the Jacob Krueger Studio got with the "First Fridays" Q&A event June 3, 2016 with guest Alex Fumero, HBO's new vice president of programming. Co-hosted and moderated by iTVFest and Executive Director Philip Gilpin, and put on in partnership with Akyumen Technologies, this evening with HBO filled to capacity with screenwriters, actors, and other creatives eager for insight on navigating the industry.
Throughout the two-hour event, Fumero emphasized the importance of having a distinct story and voice when selling a product, which often calls for well-rounded, multi-hyphenate creators.
"The reality is that things are moving more in the direction of creators rather than simply, 'I'm a writer,' or, 'I'm an actor.' " Fumero said. "When I was in college, I went to theater school, and we were told that the only way you could make it in the theater is by making your own work. That was true in the theater then, and I think that's very true in television now."
These sorts of talents exist all over the web series and indie circuit (a well that Fumero was specifically brought on to tap), but looking to his network, he cited "Girls" creator and star Lena Dunham. While he quickly clarified that not all exciting new work needs to be semi-autobiographical, he said young creators are best honing in on whatever they're passionate about. Have a vision, have an opinion, and make the way you view the world known—even if you have to be pushy about it.
"That's the thing, working with creatives: I would almost rather work with someone who is somewhat challenging to work with because they're so opinionated than work with someone who's very nice but is sort of, like, 'What do you want?' " he said. "Art is violence—you gotta make that choice."
With those parameters in mind, it's then just a matter of getting your work in Fumero and his colleagues' hands. Fumero believes agent representation or independent festivals and incubators like iTVFest (for which HBO is a sponsor) will get you and your work seen by the right people.
READ: What To Do Before You Get An Agent
"I think you need to find platforms that allow you to showcase your work so that people like agents or production companies that are more established, or managers, or incubators can view your work and partner with you and help you on the business side of it to reach people like me. That's the realistic model," Fumero said. "I wouldn't have the bandwidth to suss through the volume of ideas if it weren't for these kind of focus filters."
From there, when Fumero is presented a prospective project from an agent, he asks himself three questions: Do I like this? Do we have something like this? And is it the same as anything else that's out there? HBO has always been a network that prizes its creators and talents—or as Fumero put it, "breeds a culture of creative first." But in the early development stages, executives first and foremost go with their gut.
"More than anywhere else, [HBO is] definitely a know-it-when-I-see-it type of company," he said. "It's really about finding specific voices, or familiar voices that are doing something new.... I wouldn't say there's anything in particular...other than whatever it is that you [bring]. I don't think you can reverse engineer it."
Inspired by this post? Check out our television audition listings!
Are you an actor interested in signing with an agent? Watch below.
For more on how to get work on a film crew, visit Backstage's crew hub!