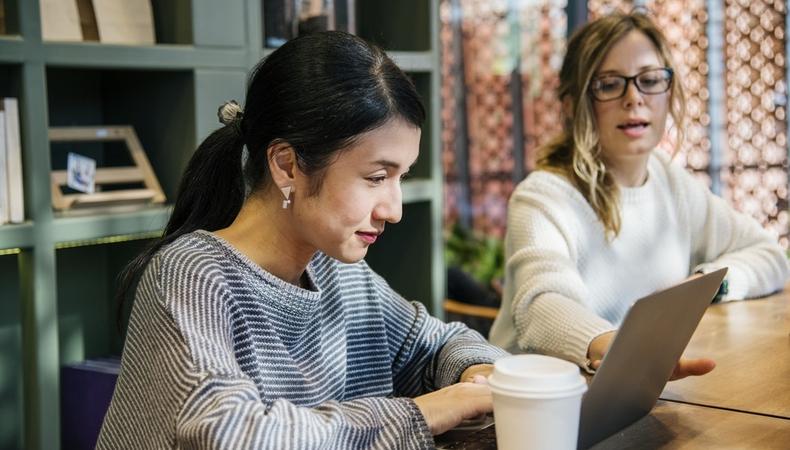 You already know Backstage is the go-to for any and all information pertaining to your craft. But now, you have the chance to get in on the action with the Backstage Community Forum. Here, you can engage with others in your industry, as well as teachers, experts, and, yep, even agents and casting directors. Below are some of this week's most interesting new topics; drop a reply or post a new thread. Either way, fire up that keyboard and get involved right here!
Should I get a stage name?
"My last name is quite uncommon, it's not hard to pronounce or spell, it's just as simple as Campbell or Johnson, but it's not a name you see everyday. I googled it once and it showed only 248 people in the US have it, so you can consider it uncommon. That would be a good thing, but there's a quite established actress that has the same last name. If you google any name+our last name, she'll always show up on the results. I don't mind it, at all, she's one of my favourite actress actually and I kinda like the idea that we both share a surname, but do you think it could be a problem in any way? Even though our first names are nothing alike and we're not the same age/casting type? Like, if you had any stablished/currently famous person's surname that isn't the most common out there (like Schnapp, people would go straight to Noah. Chalamet, people would go straight to Timothee. Aniston, people think of Jennifer immediately. Streep, you think Meryl, you get the picture...) and you are NOT RELATED, would you change it for professional purposes or do you think it's fine to let it be the way it is?" —creamofmushroom
Extra work?
"Is it possible to actually make a living doing extra work? Are there people who are able to do this full-time and make it work? I enjoy extra work and being around the filmmakers and sets, but have only done it sporadically." —ChampagneGoggles
Office Hours ft. Joanna Pickering:
British-born Backstage Expert Joanna Pickering knows a thing or two about acting on both sides of the Atlantic. Find out what she had to share in her Office Hours AMA!
Quesitons of your own? Join the Backstage Forums right here!