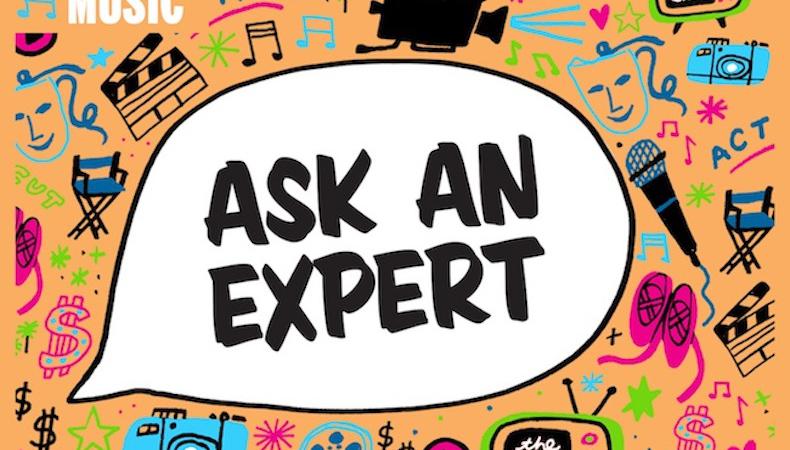 Q: I've always loved playing instruments and singing, and I think I'm finally ready to try songwriting. Is there any (affordable) equipment I need to get started? Resources I should check out? Any advice would be awesome! —Remy L., Philadelphia
First things first: Start small.
My songwriting journey began in college. I was studying vocal performance and attending general education classes, but I'm creative and completely neurotic, so I found myself spending late nights in my room gathering my many swirling thoughts into words. I became obsessed with writing down my thoughts and playing my emotions into the keyboard. Eventually, something clicked and I started writing songs. I didn't have any fancy equipment, and even if I had, I wouldn't have known what to do with it. But I did have GarageBand on both my iPad and computer, a wonderful little tool for creating music.
I also rely on friends who have experience producing who can create with me. When you find someone who can play what you can't, it's like finding an extension of the songwriting process—they show you bits and pieces of songwriting you didn't know existed. You play off of each other, and the end result is always more than just music. (It doesn't hurt if they can help with the technical side of things, too.)
If you're a songwriter who wants to get into recording and you have the vision, willpower, and dedication, you can learn how to produce. The internet is full of tips and tricks, and a lot of it is free. Take advantage!
At the end of the day, creative people create. Try to surround yourself with people like you and explore the world of songwriting.

Trevor Drury is a musician and international model who's graced the pages of Details Magazine and worked with such notable designers as Hermes, Robert Geller, Timo Weiland, and Malan Breton. Trevor walked the runways for Tom Ford and served as the face of the brand's beauty and 2016 holiday campaigns, as well as Mac Cosmetics' Halloween campaign. He's represented in New York, Los Angeles, Paris, Milan, London, Miami Beach, Denmark, and Barcelona. Trevor's musical influences include artist like Radiohead, Harry Styles, and Elvis Presley—the wide range of genres likely responsible for his unique sound and style of writing. Drury's first album, "The Start," was released in June 2016, and his latest album, "A Year Of My Life," will be released later this year. For more information on Trevor, please visit officialtrevordrury.com.
Get all of your acting questions answered by peers and experts on the Backstage Community forums!
The views expressed in this article are solely that of the individual(s) providing them,
and do not necessarily reflect the opinions of Backstage or its staff.