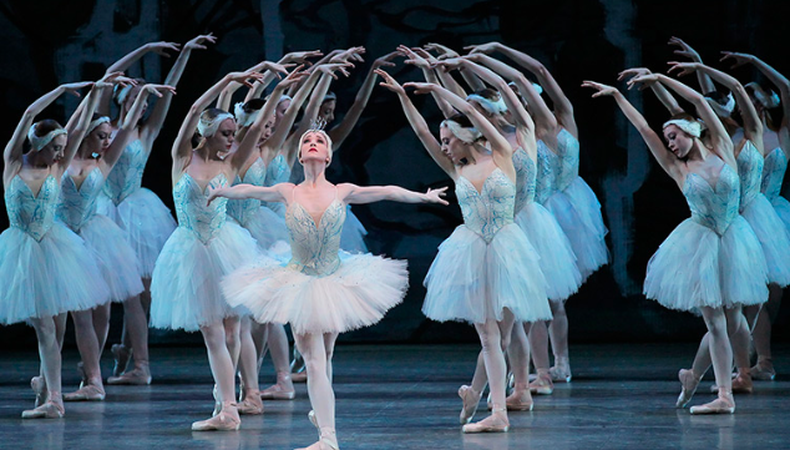 New York is the city that never sleeps, and with so many events and activities each week across all five boroughs, it can be hard to know what's actually worthwhile. Here are the events New York City actors should have on their radars this week.
The New York City Ballet swan dives into its new season.
The New York City Ballet officially kicks off its new season Sept. 19, beginning in a most grandiose fashion: with the classic "Swan Lake." Ongoing through Oct. 1, the seminal and heartbreaking piece is a perfect opportunity for longtime fans as well as those who are new to the artform and the storied NYCB to help usher in the new season. Head to Lincoln Center's David H. Koch Theater to experience firsthand the confluence of beauty that is Peter Ilyitch Tschaikovsky's score with choreography by Peter Martins, Marius Petipa, Lev Ivanov, and George Balanchine. (Tickets start at $30)
Bid farewell to two Main Stem newbies.
Broadway can be a fickle business, and nothing exemplifies that clearer than the closing of two of this season's new shows on the same dark Sunday. On Sept. 17, the final curtain will come down for both "Bandstand" and "Groundhog Day the Musical," projects that opened this past spring but s failed to generate enough ticket sales to stay open. You've still got a few more days to catch the daring new tuners—don't regret missing 'em. (Tickets vary)
Oktoberfest traverses to NYC.
Has there ever been a more opportune time to consume copious amounts of beer and accompanying pretzel? That's a trick question because it is always the right time to do so. Thus, you won't want to miss NYC's three Oktoberfest weekends, the first of which kicks off Sept. 15. Beginning at noon and lasting until midnight on Friday, Saturday, and Sunday, you can hang down at South Street and enjoy the entirely free event, which will include music and an authentically German atmosphere. (Free)
Anthology's trans cinema series returns.
After its inauguration this spring, Anthology Film Archives in the East Village will bring back "The Cinema of Gender Transgression: Trans Film," a film series depicting "the ways in which cinema has intersected with the experiences, struggles, and ideas within the transgender community." From Sept. 15–25, audiences can catch screenings of such classic and cutting edge works as "Hamlet," "City of Lost Souls," "Homotopia + Criminal Queers," and several more. (General admission is $11)
Celebrate the biggest event in food truckery.
Television's biggest night, the Emmy Awards, are this Sunday—but the Vendy Awards, the biggest night in food trucks, are the day prior on Sept. 16. Yes, the Vendy Awards are a real thing, and you want to be involved. For the 13th year in a row, the top tier of street food vendors in the city will go head to head on Governor's Island for top honors, and with the purchase of a ticket, you can sample all of them. Winners will be chosen by attendees as well as a panel of judges that includes chefs, television personalities and city officials. (Tickets start at $60)
Book a New York City gig! Check out Backstage's NYC audition listings!