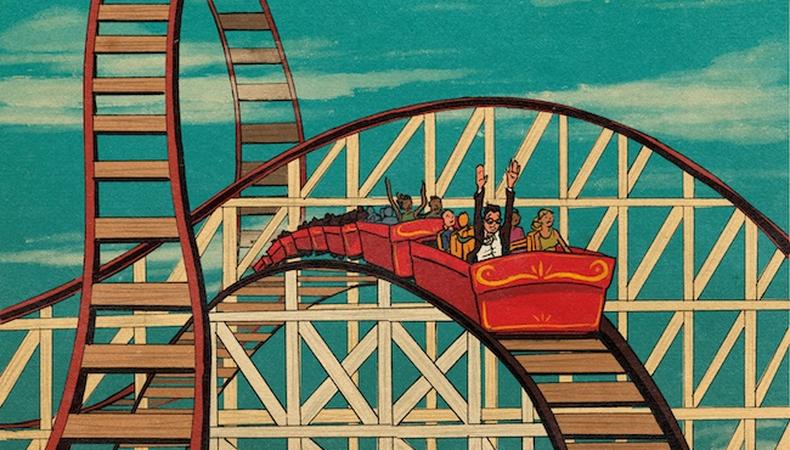 On television, Rob Lowe is best known for his work on hit shows like "The West Wing" and "Parks and Recreation." But like every successful actor, he's got a few clunkers on his résumé. One of them is the forgotten CBS drama "Dr. Vegas."
Do you remember that show? Were you a fan? No? I didn't think so. They shot 10 episodes and only aired half of them. In other words: If you blinked, you missed it. There is something memorable about this particular failure, however. Rob's co-star was a young Amy Adams.
Yes, I'm talking about the very same Amy Adams who has been nominated for five Academy Awards. Everyone's gotta start somewhere, and this was back in 2004, when Adams was a struggling actor trying to find her way in Hollywood. I'm sure she was very excited when she tested and booked a series regular role on a network pilot opposite Lowe.
Then she was fired. Why? Because the network felt she wasn't sexy enough to be his love interest.
I'll let Lowe explain what happened next. "Amy had planned on starring with me on a hopefully big CBS drama, and suddenly that was over. So she was able to have a meeting on a movie she would've been otherwise unavailable for. That movie was 'Junebug,' and she got the part. The role earned her an Academy Award nomination. It launched her into the A-list. The 'Dr. Vegas' disaster was her gift. Sometimes, you have to get fired to get hired."
READ: 4 Common Practices That Will Keep Your Agent Happy
There are a million stories like this in Hollywood. Lisa Kudrow was fired from "Frasier," Ray Romano was cut loose from "NewsRadio," and Bob Odenkirk was dumped by "Will & Grace." But ultimately, none of that caused any harm to their careers, because they're all talented people and they landed on their feet.
Getting fired is part of life. It feels like crap, but the forced change always creates new opportunities. I don't know Adams, but I'm sure she understood this. After getting the bad news, she could've bailed on one of the hardest careers in the world. I've seen her in interviews. The woman is smart. She could do anything she wants, but she stuck it out, and instead of getting fired again from her next gig, she received her first Oscar nomination.
I've only been fired once, and that was from a job I loved in a postproduction house. That bad news inspired me to leave Chicago, move to L.A., and become a talent agent. I also met the love of my life here, and we never would've crossed paths back in Chicago because she hates cold weather. Looking back on the day I got canned, I've got zero regrets because everything worked out perfectly.
When you're an actor, it's hard to know what's good luck and what's bad luck. That's why you have to keep your eye on the big picture. I can honestly say that every single client I've had who was fired ended up getting more work. That's because if you're good enough to book one part, you're good enough to book another. A career is never just one job.
In the end, Lowe was absolutely right: Sometimes, you have to get fired to get hired.
Ask SAM about this and other topics on the Backstage Community forums!