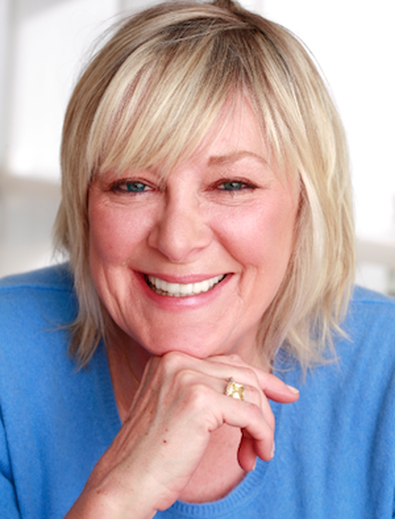 ROI as you may know—even if you don't read the Wall Street Journal daily—means Return on Investment. Are you getting a good return on the investment you've been making for your acting career. Are you making a profit after spending money on classes, tools, and coaching? Are you booking consistently?
A business owner checks daily, weekly, and monthly on whether the amount of money put into advertising, marketing, staff, and products/services is actually making a profit. As an actor who is running their own business. you should be doing the same thing.
How much did you spend in the last year and how much did you make? Is your career profitable? Most importantly, do you see career progress or are you still booking the same small roles in student or indie projects you did a year ago?
Often actors stay in an acting class out of habit, even though they aren't particularly developing their talent or getting actual work. Meeting casting directors in workshops can be rewarding, but if you never get a job, it might be time to re-evaluate that investment. If your headshot isn't getting a large response, it's time to reinvest more wisely. Put your money where you'll get the highest return.
Here is a simple career investment strategy with estimated percentages of what you could spend and what you might get in return. If you spend $250/month on your career, that's $3,000/year. Here is a suggested projection.
1. Classes. Assuming that you've already finished your 4-year college drama program or 2-year conservatory, ongoing training is good but it doesn't usually bring immediate work or income. Having a fund for a monologue coach or audition coach is smart. When you're up for a major role, that's the time to invest in the best coaching to win that contract! Choose your classes selectively, appropriate to your type and goals. Want to do sitcoms? Take sketch comedy and improv. Primetime drama? Scene study and TV/Film technique.
Investment: 10–15 percent ($300–$450)
Return on Investment: Booking a one-day primetime role ($906*)
2. Workshops/seminars. It's important to build your network of industry pros, so meeting the right CDs, directors, writers, and network executives is important. But you need to target those who cast the specific shows you can be on. Avoid random meetings.
Investment: 20–25 percent ($600–$750)
Return on Investment: Knowing even one top CD really well (and having them know your work) means you can be called in several times a year since most casting offices handle many shows. Booking a three-day primetime role ($2,294*)
3. Marketing tools. Your most important investment. This is what the industry sees first when deciding to audition you.
The four tools include: headshots, résumé, demo reel, website. Choose a high end photographer. The industry judges you on the quality of your presentation. A bad headshot and sloppy résumé will not get you in the door to meet an agent or a top casting director. Websites can be self-designed for free with minimal expense for hosting. Even a demo reel can be created with a few simple scenes showing specifically what types of roles you can play: doctors, lawyers, nurses, FBI agents, etc. These roles are the most consistently being cast on primetime series. What you show on your reel is what you'll be called in for so be specific!
Investment: 25–30 percent ($750–$900)
Return on Investment: Booking a primetime one-week role ($3,145*)
4. Coaching/mentoring. When you're ready to reach a higher level in your career, a short-term investment of a marketing mentor/coach is essential. Having someone to refine your "brand," create a marketing plan, add a "professional polish" to your presentation and personally refer you to top agents and managers is invaluable. Meeting with your mentor weekly/monthly to prep you is the fastest way to get "in the door" for the higher level roles being cast in film and on primetime.
Investment: 35–40 percent ($900–$1200
Return on Investment: Agent representation, auditioning at a higher level, booking a major primetime role ($4983–$7,973*)
Your highest rate of return is from excellent marketing tools, meeting the industry, and having a mentor who speeds up the process of marketing you. Get the mentor first, then the tools (with advice), and finally, meet the industry. Follow up!
Wishing you the highest ROI for your acting career!
*SAG-AFTRA rates as of January 2016
Like this advice? Check out more from our Backstage Experts!

The views expressed in this article are solely that of the individual(s) providing them,
and do not necessarily reflect the opinions of Backstage or its staff.