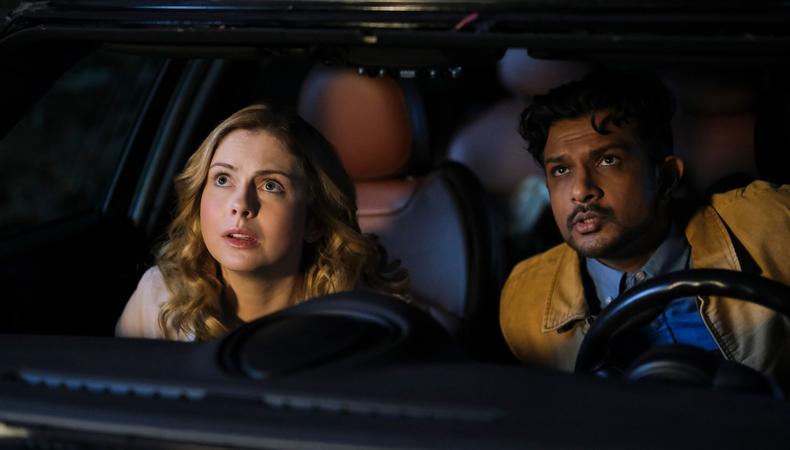 Casting director Liz Barnes didn't grow up dreaming of getting into showbiz and assembling dream casts in her mind. In her religious household, TV was, she says, "very restricted." It wasn't until college, when she fell in love with theater, that Barnes found her passion for, as she calls it, "collaborative storytelling."
When she moved to L.A. and was hired as assistant to casting directors Meg Liberman (who recently retired as EVP and head of casting at CBS) and Cami Patton, "I had a lot to learn," she says.
"I remember when I first interviewed with Meg, I said, 'Look, I'm learning actors. I know all the actors that were represented where I was when I was working at an agency. I will learn them really quickly.' And then I had the courage, the confidence, to say, 'But if you put me in a room with 10 actors, I can tell you which ones I liked, and I can tell you which ones are good.' "
RELATED: How to Audition
Barnes looks for the same confidence when she's casting on projects like "GLOW," "The Sex Lives of College Girls," and, most recently, the U.S. adaptation of the British series "Ghosts," which she cast alongside Tannis Vallely and casting associate Jonathan Avila. Read on for her advice for auditioners.
How would you describe the process of putting together the ensemble cast of "Ghosts"?
The collaboration has been truly delightful. It's a network comedy, so there are so many partners and stakeholders [involved] in getting it right: the studio, Lionsgate, BBC, CBS Studios, now Paramount, and then the network, CBS. [My job is] getting people on the same page, getting people to talk to each other, going through the testing process. All of our actors tested, so they all at some point did either one or multiple auditions to get their roles, which is one of my favorite ways to work. When people say the words out loud, you really get a sense of if this is going to be a joy to watch, which it is in each of these cases. I think that everyone having earned their roles helps facilitate that kind of lovely atmosphere on set.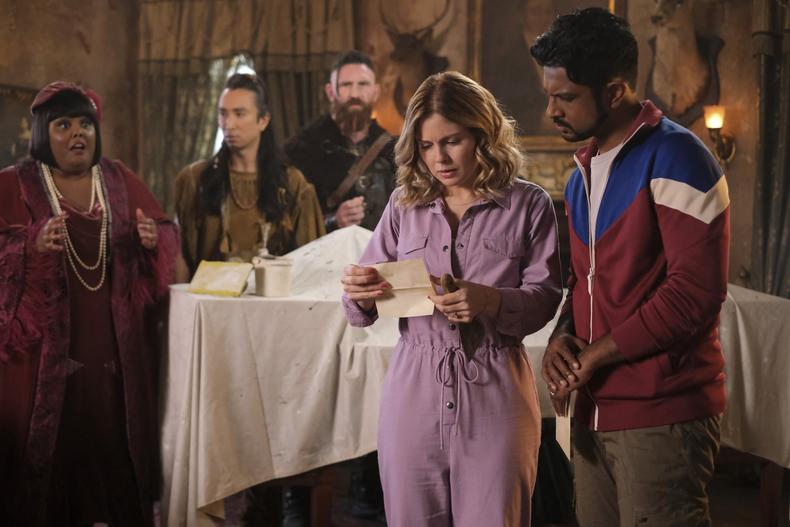 You work on a lot of comedies—what can you tell auditioners who are coming in for a comedy?
Every comedy is different. I do think there are performers who inherently understand comedic timing, and then there are people who are funny who may or may not understand why they're funny—sort of an accidental amazing random [kind of] funny. Part of the casting job is figuring out what set you're putting someone on and [figuring out how they] can succeed on that particular set. For instance, if I'm putting someone on a comedy, maybe one of my regulars is not as skilled in comedy—and that's not the case on "Ghosts," but it is on some shows—you want to put someone opposite them that really understands the beats, that can help bring that other performer up to their level, and they can really carry the comedy of the scene.
And then there are times where you don't need that necessarily; I just need someone to look funny or have a cool face and a funny way about them. Or maybe it's a comedian who I know has something really cool, but I don't know if they know how to hit marks. Because it's a show where there's a little more flexibility, I can feel comfortable putting them on a set where there's a little more room to play. A lot of that I learned from Jen Euston, who is one of the best casting directors in the business and a good friend. Jen brought me in to do local casting on "GLOW." Working for her and for the creators of that show and Jenji Kohan really opened up my eyes: Someone may not be the most experienced actor, they may not be the most polished, but they may be the most interesting, and that's a reason to put them on the screen, even if it may take a little longer to get that shot. That show opened me up to lots more possibilities, which I think was a gift.
What do you wish actors knew about the audition process?
There's no messing up. We'll do it again. We'll figure it out. So many people have given a not-amazing audition for me one time and then we've had them back for something that they're more right for down the line. One of the true pleasures of this job is seeing people's careers unfold and seeing people get better over the years and get more confident and grow into themselves and figure out what roles are best for them.
Many of the people on "Ghosts" were auditioning for "GLOW" Season 4—we were casting that at the same time we started "Ghosts." People who didn't get the part or if they were close…a lot of the people who ended up [not] getting the part on "GLOW" got on "Ghosts," and vice versa. We were literally, at times, running two audition sessions in my office, and we'd run over to someone that had read for Flower in "Ghosts" and say, "There's this part [on 'GLOW'], do you have time to look at it now or do you want to come back tomorrow?" That's my favorite, when someone is the also-ran for a part and then they get the next part. I love that.
This story originally appeared in the Aug. 10 issue of Backstage Magazine.