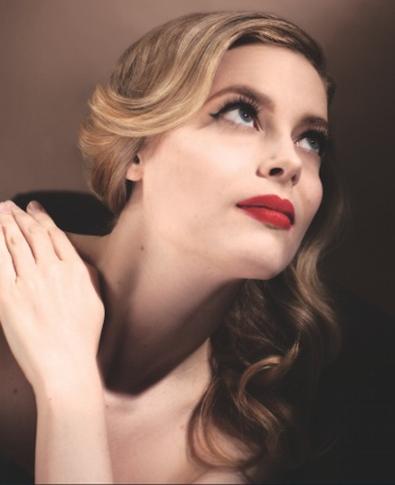 "I'm not in the full sausage factory," smiles Gillian (hard "G") Jacobs when Backstage's photographer asks if she's immersed in awards season madness. She might have added "yet," were she not so modest. Though it is her five seasons as Chuck Taylors–loving, liberal agenda–spouting firebrand Britta Perry of NBC's "Community" that have made her small-screen famous, the six films awaiting release are what will take her to the next level.
Though "Community" has earned some of its best reviews from fans and critics alike for its current season, the show continues to struggle in the ratings, something Jacobs attributes to modern viewing sensibilities. "I feel like we're Generation 2.0 for TV where our viewership is not sitting down at eight o'clock on Thursday night," she says. "A lot of people watch 'Community,' but DVR viewings only count if you watch within a certain time. Binge-watching is also becoming a thing, where people watch six in a row. You're really not counted then."
There is Perry in Jacobs and vice versa. "I like that she tries hard, makes mistakes, and is often wrong, but she doesn't give up and her heart's in the right place," Jacobs says. "Those things are very relatable. We're all slight hypocrites who fall short of our ideals. I like that she keeps on keeping on. I just hope I have a bit more self-awareness and more of a sense of humor than Britta!"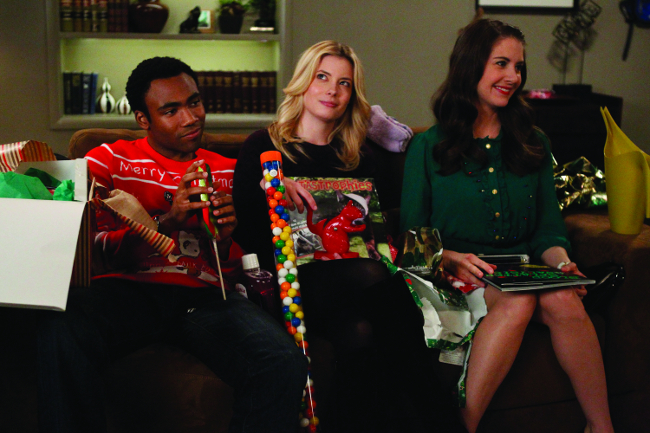 While Jacobs raves about the on-set atmosphere of "Community"— "We actually like each other and miss each other when we're not together!"—she's also currently conflicted by film offers she feels she can't turn down. "I just want to be in the mix for projects I want to work on," she says, including the Ed Helms–created Yahoo! Web series "Tiny Commando." Then again, Jacobs notes that she's "a workaholic. I just feel best when working. But I've realized that you need life experiences, too. I'll get that."
Jacobs started acting to acquire some happier life experience after her parents were informed their academically precocious 8-year-old had no friends at school and was talking to herself on the playground. "I loved it as soon as I took my first class, and I had friends," she says. "Many of my acting teachers were great mentors to me. I always had an easier time with adults. Somehow, I was always old! I still feel old. I don't drink. I like to go to bed early. I've never really had a wild partying phase. I listen to a lot of NPR. Everyone always tells me that I'm like an old person."
At 17, she was admitted to Juilliard. Having been essentially a child star in the Pittsburgh theater scene, she was in for a harsh transition. "I had a very difficult time at school. I think when you have some success as a kid, your notion of being a good actor is pleasing the director, doing exactly what they tell you to do," she says. "Juilliard wanted me to realize I had agency in my role as an actor: It was important for me to make decisions and have opinions and not just do what they told me to do to the best of my ability. I think that's a big paradigm shift." Even worse, she was placed on probation during her sophomore year. "I think because of what I was just saying, the wanting to please them. It was horrible and very detrimental for me because they're telling you to take risks, feel free to fail, make bold choices, when you know you have the ax hanging over your neck. For a people-pleaser teacher's pet like me, it was my worst nightmare."
Once the threat of the ax was lifted, things improved. "I think I started to develop a bit of an 'Eff you' attitude, which they probably liked," she says. "But I definitely hit a point where I did start to question, 'why do I even want to be an actor?' I came into the school with not technique but an unbridled joy, passion, and excitement about acting. And they kind of chip away at that. So I didn't have a childlike enthusiasm for it anymore. I had a lot more technique and understanding of what I was doing, but it took me a while to get that joy back, to marry the two and add the joy back to the technique. They were never wrong in what they were teaching me. I just think that I'm a sensitive flower who cares too much about what other people think of me. What's been really helpful for me is just to have fun acting again."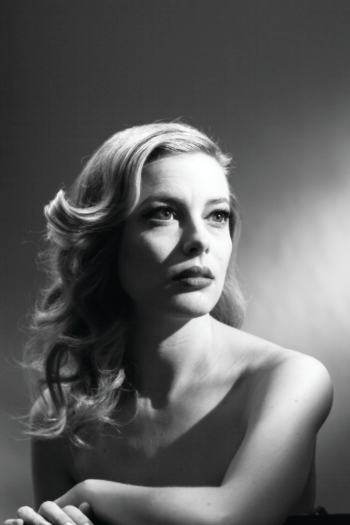 In 2006, two years after she graduated from Juilliard, Jacobs starred in Off-Broadway's "cagelove" and earned the sort of New York Times review—"Remember the name of Gillian Jacobs, a stunning Juilliard graduate who has the glow of a star in the making"—for which most actors wait a lifetime.
"Someone read it to me and I thought they were kidding," she recalls. "I was so nervous to do theater in New York after Juilliard, so I needed that. I was not earning a living, but it was so affirming. Of course, it's not like you then get a call from Steven Spielberg!"
Three years later, Jacobs landed "Community," which has positioned her to be the next big thing in film as much as on TV. Not only is she whip-smart, she's also insanely beautiful—and almost maddeningly unaware of it. "That's just not how I see myself. I love not wearing makeup," she says, contrary to her glammed-up image on the cover of Backstage. "The 'Community' audition sheet said to not wear makeup. That made me very excited. Of course I showed up and I was the only one not wearing makeup!"