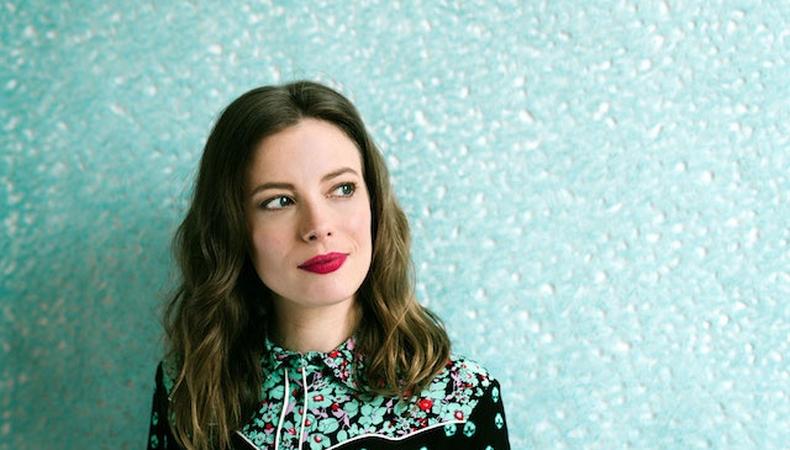 We can't help but love Gillian Jacobs. From making her big return to the New York stage in "Kings" at the Public Theater, wrapping up her Netflix series "Love" as Mickey after three acclaimed seasons, and continuing to flex her drama-comedy acting chops on that same streaming giant with the newly released feature film "Ibiza," the ever-versatile actor is busy—and on the rise. She came by Backstage HQ to discuss the challenges and catharsis to playing a recovering addict, why she hasn't taken an acting class since graduating from Juilliard in 2004, and the audition tricks that keep her booking the next gig.
"Love" and Mickey allowed her to break the rules.
"I was on a show before—['Community']—that ran for six years, so there's something nice about doing something that's more confined, constrained, concise. I enjoyed that they sort of gave you the whole arc of the two characters together. I felt like it was a uniquely complex character and that it's a real challenge as an actor to play Mickey, but also that she allowed me to act out on impulses that I don't allow myself to in real life."
Jacobs wants to keep her projects varied and fresh.
"I've never really been in a movie like ['Ibiza']. I've never been in a kind of rom-com, adventure, friendship movie, so I was interested in doing that. I was [also] excited to do the play here and be back at the Public Theater…. [It] felt very different from what I had done before. I've gotten the chance to do a lot of comedy in the last couple of years, but you're always looking to do different things and challenge yourself in new ways."
Working for Netflix is freeing for actors as well as filmmakers.
"In terms of notes and the restrictions of being on network television, it's completely different. We had this ability to improvise, whether it's 'Love' or 'Ibiza,' and you don't have to then go through the process of standards and practices notes of what's acceptable on network television and what's not, so it really does give you this incredible freedom. It felt like a far more easy collaboration between the writers, the directors, and the network. You feel like they hire people and then just tell them to make the thing that they wanna make."
READ: How to Audition for Netflix
She had a different kind of acting "grad school."
"I have not taken an acting class since I graduated Juilliard. I had my fill. I think I just felt so criticized there that it didn't feel like it would benefit me. That kind of environment made me shut down. So I learned a lot from the actors that I got the chance to work with, and [from] directors. That's where I really felt like that was my sort of grad school after Juilliard, was learning from the people I was working with."
Don't restrict yourself in the audition room.
"Learn the lines. Make sure I know what I'm saying. That's a Juilliard thing, where if you don't know the word, you have to look it up. You have to know everything you're saying…. And try to figure out what the character wants. But I don't like to rehearse it so much that I get a set line reading or a way of doing it in my mind. When I get in there, I don't want to feel like I'm just demonstrating a performance I decided on. I want to make sure it feels like I can still be spontaneous and reacting in the moment in the room."

Want to work on Netflix? Check out Backstage's TV audition listings!