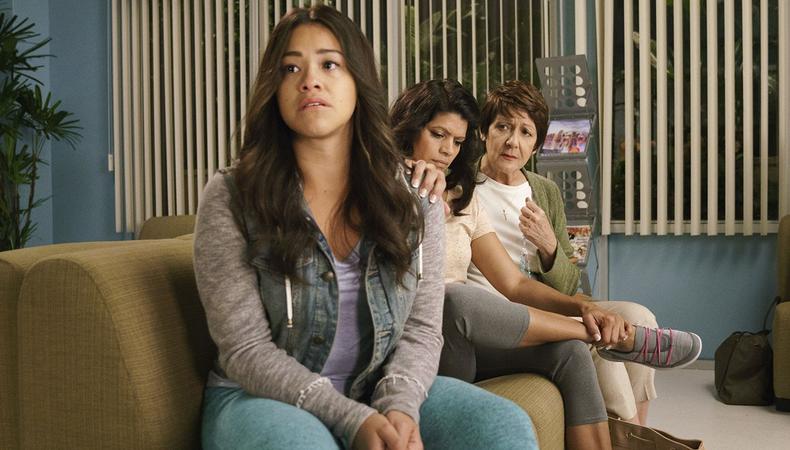 As actors, so much of your energy goes into booking gigs, if not the gig; that one job that will change everything for you. But much less mind is paid to the after—and that may not be a good thing.
Take Gina Rodriguez, who struck it big when she booked the title role in The CW's long-running hit "Jane the Virgin." Her struggles hardly evaporated when she was no longer a striving actor, however. Instead, they morphed into something else entirely.
Ready for a gig? Check out Backstage's TV audition listings!
"The anxiety started coming, like, two years into 'Jane,' " Rodriguez recalls in the February issue of Cosmo. "I had my first panic attack at a sushi restaurant. All of a sudden, I thought I was going to die, and people are taking pictures. It was horrendous. There are a lot of things in the manual of living out your dreams that you don't know about. Like you don't have any more friends. You never go out to eat. You never see your family, your boyfriend, girlfriend, or whatever you have."
It's true that while acting school prepares you for every imaginable role, it generally foregoes education of the business and life side of what it means to be successful. That, as Rodriguez points out, is something that most actors ultimately have to work through on their own.
"I let go of the anxiety and the fear of not looking beautiful," she adds. "Because it's not about the picture. It's about the fact that I stand on this cover with every Latina who wished she saw herself reflected. Because it's not my face—it's the 55-million-plus girls who are like, 'Holy shit! We belong.'"
And if that isn't a balm for industry anxiety, what is?