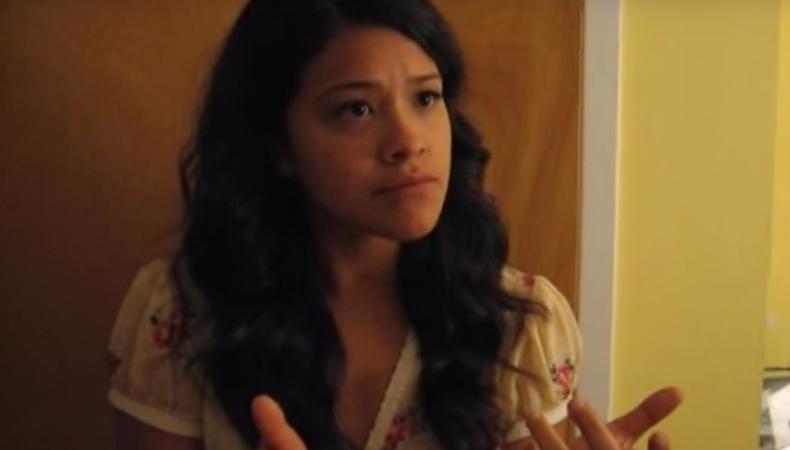 Audiences know and love Golden Globe winner Gina Rodriguez as Jane in "Jane the Virgin," but did you know we nearly met her as another character entirely?
In the audition tape below, Rodriguez is auditioning for the role of Jenn in the short-lived 2013 ABC sitcom, "How to Live With Your Parents (For the Rest of Your Life)." While the role ultimately went to actor Stephanie Hunt ("Friday Night Lights") in the Brad Garrett-led series, Rodriguez clearly has a special spark in the two audition tapes below.
READ: "Gina Rodriguez Found Her Dream Role on 'Jane The Virgin' "
While the videos are not the best quality (catch some great self-taping tips here!), the young star makes it work with her charisma, which practically leaps off the screen. Her comedic timing is excellent, and her reaction shots are as effective as her action—it's a great audition! But really, we're happy it went to someone else, because then who knows what would have happened to "Jane"!?
Watch the memorable audition below, and don't miss Rodriguez in her buzzy supporting role in "Deepwater Horizon." She's joined in the awards season contender by a stacked ensemble led by Mark Wahlberg. It hits theaters today.
Want to break into primetime? Check out our TV audition listings! And for acting advice, visit Backstage's YouTube channel!