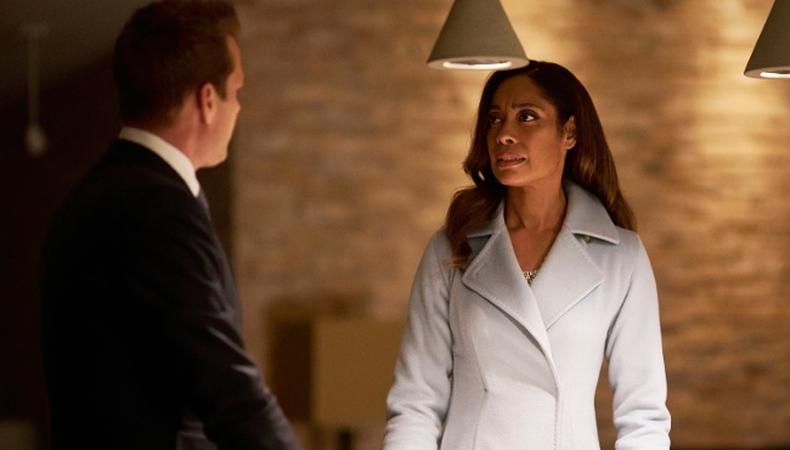 Stay in the loop on industry and casting news with our write-up on who's been slated for recent film and television roles!
"Suits" Spinoff
Gina Torres is about to lead her own series. The "Suits" regular will be the star of the show's spinoff, which has officially been picked up to series by USA. The project will feature Torres alongside Sarah Rafferty, Gabriel Macht, Rick Hoffman, Meghan Markle, and Patrick J. Adams, and will give longtime "Suits" cast members ample screen time. The main focus will go to Torres' character, powerhouse lawyer Jessica Pearson, as she moves from New York City to Chicago and enters the seedy underbelly of Windy City politics. Though she's out on her own, her relationship with the Pearson Specter Litt office in NYC will prove a helpful alliance as she takes on extraordinary cases in the Illinois hub. The series, while nearly fully staffed, will cast additional roles through Zane/Pillsbury Casting, the same office that casts for "Suits," which is in its seventh season. Production on the drama is slated to begin in November. Chicago and Toronto will host the project.
"The Lodge"
The story of a family that suffers from hauntings in a cabin in the woods (but not that "Cabin in the Woods") is currently preparing for its shoot, just in time for Halloween. "The Lodge" will follow a newlywed woman as she and her family visit an old cabin, which used to be frequented by the now-deceased wife of her new husband. As the family watches the young stepmother slip into insanity, questions start to arise about who or what may be causing her mental breakdown, with bets placed on the spirit of a mother who has been replaced. While the roster for the project is yet to be filled, Automatic Sweat is collecting all potential thrill-seekers for the upcoming film. Production on the feature is gearing up to start in early 2018. The shoot location is currently unconfirmed, but filming will likely take place in and around Southern California.
"Too Old to Die Young"
Amazon is currently seeking actors who are "Too Old to Die Young." The drama series from the streaming network is looking to delve into the world of Los Angeles drug trafficking and the killers who have their legacies in the crime. When the interconnected stories lead to existential crises for the criminals, the men set out to become samurai in the City of Angels. The project, which recently cast Miles Teller, is attaching actors through Bright/Daniels Casting in Los Angeles and Jessica Daniels Casting in New York. Production is slated to begin in Los Angeles in November.
For the latest news, check out backstage.com/resources to find thousands of production listings, casting directors, acting classes, agents, and more!