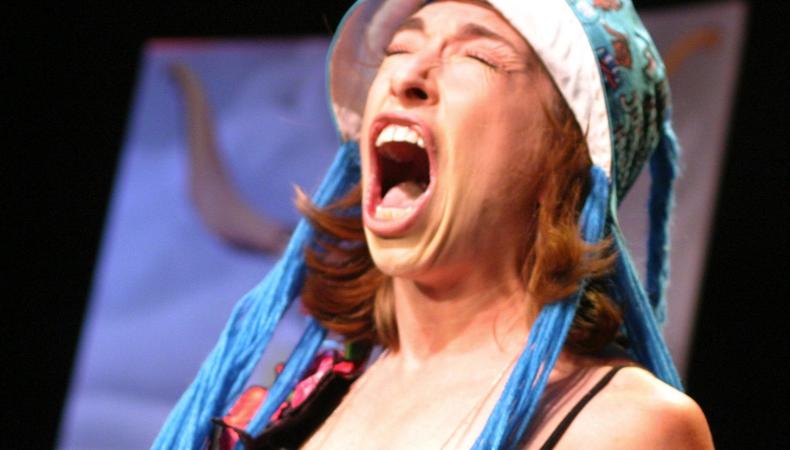 Naomi Grossman, the writer and star of "Girl in Argentine Landscape," grew up in a normal middle class American family, but she craved a more adventurous life. The chance to pursue that dream came with the opportunity to spend her junior year of high school inArgentina. There she embarked on a year of discovery, accomplishing such goals as visiting the southernmost city on earth and performing her first sexual act. Though sad when her time inArgentinaended, she realized that her experiences there had made her a wiser person.
As coming-of-age stories go, this one is not particularly powerful or incisive. However, Grossman is such a charismatic performer that we don't care. We are riveted to her every word and gesture during this 45-minute theatrical treat. Briskly directed by Richard Embardo, "Girl in Argentine Landscape" is well worth a trip to the Gene Frankel Theatre.
Presented by Red Meat Entertainment as part of the New York International Fringe Festival at the Gene Frankel Theatre,24 Bond St., NYC. Aug. 14–23. Remaining performances: Fri., Aug. 17, 4 p.m.; Tue., Aug. 21, 9:45 p.m.; Thu., Aug. 23, 7 p.m. (866) 468-7619 or www.fringenyc.org.
Critic's Score: B+