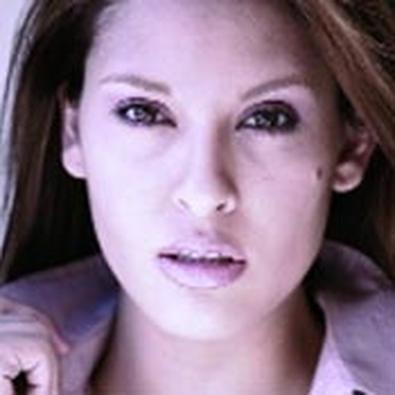 In the Philippines, Giselle Tongi was an award-winning actor and a veejay for MTV Philippines. But at the height of her career, which began at age 12, she left. "I wanted to legitimize my craft," she says. Tongi moved to New York, where she studied at the Lee Strasberg Theatre and Film Institute and landed an agent. But two years later, after relocating to Los Angeles, she found herself at a crossroads when she became pregnant and was dropped by her rep. "It was bad," she says. "I was sort of desperate. I thought, 'How can I get my career back in gear?' "
Tongi was at the Third Street Promenade in Santa Monica, Calif., with her new baby, contemplating the future of her acting career, when she saw a casting notice in Back Stage for a public service announcement called Canvas. It was being produced by Women in Film for the organization A Window Between Worlds, which introduces victims of domestic abuse and their children to the healing power of art and provides a safe place for them to get in touch with their emotions. When Tongi went to the audition, she brought along a crucial element: her 6-month-old daughter. "I was so embarrassed," she says. "Usually you don't bring your infant to an audition. I was so worried."
But director Arlene Bogna had no problems with Tongi's baby being in the room. "She was very gracious and professional," says Bogna of the actor. "I brought in the idea of her baby into the scene, and she delivered." Tongi was asked to imagine that she had been abused in front of her daughter.
"What she told me really struck me, and I started crying," Tongi says. "I was so concerned that my child being there would be a negative, but it helped me a lot, because all I had to do was look at her in her car seat." Bogna wanted an actor who could create "a strong, complex character," says the director. "I wanted to build her like a hero. She's somebody who has a troubled past and had strength to take her child and herself out of that and start over."
Canvas was shot in one day at a mental hospital in Norwalk, Calif. The shoot was emotional for Tongi, but with Bogna's help she made it through. "Arlene was there holding my hand the whole time," says the actor. "It was great because it was scary. The scenes that we were shooting were very emotionally charged, and without my director's faith in my talent, I couldn't have done a good job." The PSA has won multiple prizes, including Remi, Aurora, Telly, and Davey awards.
Tongi is currently studying communications at Pierce College and hopes to get an MFA in acting at UCLA. She has also found new representation with Mavrick Artists Agency and occasionally returns to act in the Philippines. "I'm very lucky, but what I really want to accomplish is to cross over my success in that country to this country," she says. "I know I'll be doing this for the rest of my life." For more information on A Window Between Worlds, visit www.awbw.org.
Has Back Stage helped you get cast in the past year? We'd love to tell your story. Be in the weekly column by emailing casting@backstage.com with "I Got the Part" in the subject line.