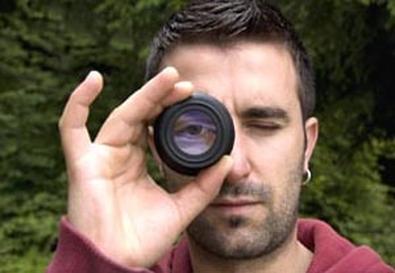 Scott Alan Evans
Co–artistic director, Actors Company Theatre, New York; "Home," "Incident at Vichy," "The Runner Stumbles," "The Cocktail Party"
I think giving notes is among the most important tasks a director must do. And how one gives a note is often as crucial as what the note is. Since every actor is different and every play is different, and how one actor approaches a role will be different from how another approaches it, I completely tailor how I give my notes to the particular situation. In fact, knowing what to say and, more importantly, what not to say is what directing is all about, as far as I'm concerned.
When I'm working with actors from our company, I have a great advantage. Often there is such a shorthand that notes can be completely conveyed with just a look and a gesture. With actors I'm working with for the first time, I like to get a feel for how they work and what they need and go from there.
I am a big believer in secrets—I think they can be very important for an actor's work. If I'm giving an adjustment to an actor for a scene, I will often take them aside and do it privately, so the other actors in the scene can't hear. That way they can react to what the actor is actually doing and not evaluate how the actor is taking the note. It keeps everyone more in the moment and in the play.
Jeb Stuart
Los Angeles; "Switchback," "Blood Done Sign My Name"; screenwriter of "Die Hard," "Lock Up," "The Fugitive"
Twenty-two years ago, in rehearsals for one of my first movies, I listened to my words read back to me by an actor and I was astounded. After three months of writing and the unshakable belief that there could only be a finite number of ways anyone could interpret the lines, I was hearing them read in a totally different—and far better—way than I had ever intended or imagined. As a writer-director, I've never forgotten that moment. It taught me a valuable lesson about creative collaboration.
As the writer of a film, I know where the story has to go. I'm the steward of the plot, and it's my job to keep its course true. As the director, it's my job to stir the pot of all its creative elements, of which dialogue is simply one ingredient. An actor who isn't allowed to bring his craft to the set is like a cinematographer who is told how to light a scene.
That being said, I believe that "a line is innocent until proven guilty." I want to hear it read as written. It has a reason for being there. That has to be respected. When a line isn't working, however, my approach is to hunker down with the actor and listen to them. If they're worth their salt, they are my character, and their suggestions come through the character's filter. Rarely have I found the collaboration of talents not to be magical.
Adam Green
Los Angeles; "Frozen," "The TiVo," "Hatchet 2"
I like to have really lengthy discussions about every scene and every line and what I'm thinking. In the case of "Hatchet 2," there was one scene where I said, "This is the moment that's just like 'E.T.,' but it leads into your 'Harry and the Hendersons' moment, which is a little like the end of 'Pete's Dragon.'" This was a horror film. But it made sense, and the actor said, "No, I get it, I get it." That's how it works.
But for the most part, I've always been so lucky to work with such great actors that I've never had to explain much. It's always been as simple as being very straightforward and very clear on what I'm looking for and what the scene is about. And then I'll just sort of give adjectives, like "That was good, but this time I need you to go from Mary Beth the victim to Mary Beth the hero. I need more anger, less sadness."
Zachary Levi in "Spiral" [co-directed with Joel Moore] is so good that he's almost like a computer. His natural instincts are so great, but in the dramatic scenes in "Spiral," I would see choices in each take that I would like, and I could sort of stack them up. I could say, "When you said 'real,' your lip trembled on one take. I like that, but not the tears, so can you hold off on the tears until the third line?" I was so specific, and he could just look at me and say, "Yup."
Tisa Chang
Artistic producing director, Pan Asian Repertory Theatre, New York; "The Joy Luck Club," "Teahouse," "Legend of Wu Chang," "The Servant of Two Masters," "A Midsummer Night's Dream," "Letters to a Student Revolutionary"
I am proud to say that Pan Asian actors and our productions are almost perfect and consistent in all performances, so I would not have to give many notes. (Just kidding.)
During previews, I prefer to address the whole team in person (I usually direct large-cast epics such as "The Joy Luck Club") and in the theater, so everyone can understand the rationale for what needs to be cleaned up and why something went awry, whether it's a technical or blocking glitch or if an actor lost focus. Pan Asian Rep is ensemble-driven. Senior artists and younger actors working in cordial rapport and respect for each other is vital to the whole. We have no prima donnas.
After opening, note-giving during the run is as much to boost morale (yes, we should compliment actors when they are especially terrific) as to rectify a real misstep. I caution actors to be consistent and not to "try something different" because Lincoln Center is filming or Aunt Mabel is in the audience.