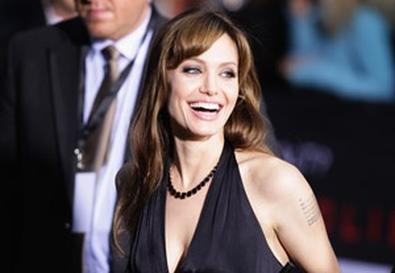 In the wake of reports that Bosnia has revoked Angelina Jolie's permit to direct a film in that country, GK Films, which is producing the project, said Thursday that it is reapplying for a permit.
The production company, which is backing the love story set amid the backdrop of the Bosnian civil war, described the permit issue as "a purely technical matter."
"We are obliged to reapply for? the permit to shoot Angelina Jolie's directorial debut with the appropriate government offices in Sarajevo now that ?the final script is available," the company said.
In a separate statement responding to allegations that the project would not fairly represent the experiences of Bosnian women, Jolie said, "Obviously any dramatic interpretation will always fail those who have had a real experience. This is not a documentary. There are many twists in the plot that address the sensitive nature of the relationship between the main characters and that will be revealed once the film is released. My hope is that people will hold judgment until they have seen the film."
The BBC reported Thursday that the country's culture minister had revoked a permit for the untitled film until he receives a screenplay.
The minister, Gavrilo Grahovac, said the permit has been rejected, because no screenplay had been attached to the application, as required by law. "They no longer have the authorization to shoot in Bosnia," he said in a radio interview, according to the BBC.
The decision came after objections from an association of female victims of the Bosnian war. The untitled film project reportedly tells the story of a Serbian man and Bosnian woman who fall in love in the middle of the 1992-1995 war.
However, the BBC said that it was reported in Bosnia that the love story would be between a Serbian rapist and his Muslim victim. The Women Victims of War association argued the movie would be "misleading history."
The culture minister said the movie could get a new permit "if they send us the scenario with a story, which will be different from what we have been told by people who read it."
Jolie wrote to the women's group last week to reassure them about the film, according to the BBC. It also said a representative for the film said that a script has now been sent to the culture ministry.
The statement from GK Films concluded, "The stories about the film which have recently been circulated are incorrect. The dedication and commitment of the cast and crew from all over the former Yugoslavia demonstrates the integrity of this project.
– The Hollywood Reporter