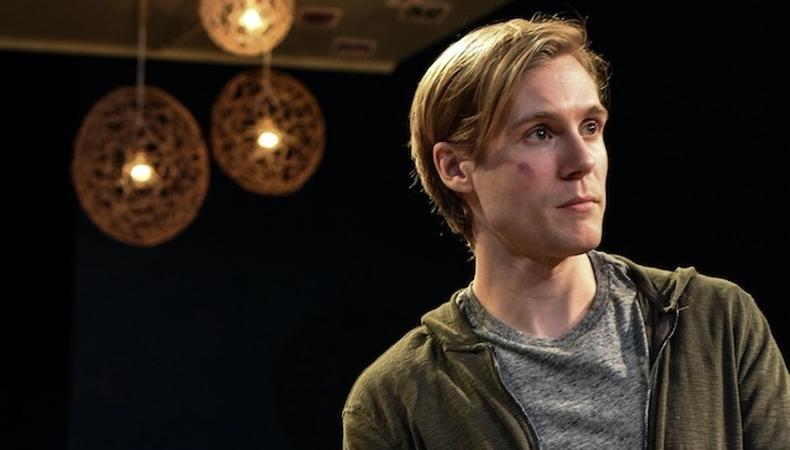 I learned at age 21 the importance of finding your tribe as an actor. I had just crash landed into my father's house in Westchester after graduating from the University of Michigan's Department of Theatre and Drama when my phone rang. It was Allison Deutsch, a friend and stage manager I'd assisted during the previous summer at the Peterborough Players in New Hampshire. She told me she was starting a show at some theater I had never heard of in New York City called the Barrow Group, and asked if I wanted to be her assistant. There was also a small non-speaking role in the show and the promise of an Equity card to sweeten the deal.
Looking back, what I found at the Barrow Group was something far more vital to my career; it's the same thing I had found through my undergraduate studies and at the Peterborough Players. I found my people.
At TBG, I was thrust into a 16-week acting course which was, in part, payment for my duties as assistant stage manager. The sense of belonging and camaraderie that first drew me to my hometown's theater was pulsing through the halls of that building on West 36th Street. I spent a lot of time there over the next year and a half. After the production (David Edgar's Drama Desk-nominated "Pentecost") closed, I continued my classes and said yes to everything the people there had to offer. The days were long and far from glamorous, but I was living in NYC and working in the theater. I got to rehearse, build sets, program light boards for readings, pour wine and serve snacks at the after-show events, take classes, and even clean a few bathrooms. At a time when many of my friends were lost and without a harbor, I was busier than I ever intended to be and surrounded by acting professionals at every possible different stage of their careers.
READ: 4 Qualities Acting Coach Seth Barrish Instills in Students
Throughout the subsequent years, I have returned often to the Barrow Group. Whether I'm taking a class, meeting co-artistic directors Seth Barrish or Lee Brock for a coaching session, or just seeing one of their excellent productions, it always feels like a piece of home. This career path is not always the easiest one to navigate but having a home base has proven to be a most wonderful thing. Many times, I have found myself thinking, "Surely, this will be the job that changes everything," only to quickly find myself wondering when I'll work again and how the heck I'm going to pay the bills. As much as I try to keep my feet on the ground, my ego gets so wrapped up in promises of success. When I come back down to Earth, I always know where to go. There is a humility in the approach at TBG that never fails to educate me. It's a trait that admittedly does not come easily to me, but without it—and without a little bit of faith—I don't see how I could do this thing. A good actor is a humble actor, and I've still got so much to learn.
I remember thinking during "Pentecost" how incredible it would be to work on a stage and be directed by Barrish. It took 13 years, but I'm getting that chance in a beautiful play called "The Thing with Feathers" by Scott Organ. My age might make me a bit young for a "look back" moment, but in returning home to the Barrow Group, I'm reminded of how far I have come from those early days and how far I believe I can go from here, always with my tribe in my corner.
Zachary Booth is a New York City-based actor known for his work on the stage (Broadway's "The Winslow Boys"), television ("Damages"), and film ("Keep the Lights On," "After Louie"). He currently stars in "The Thing with Feathers" at the Barrow Group Main Stage Theatre through Feb. 10.
Want to act on the New York stage? Check out Backstage's New York City audition listings!