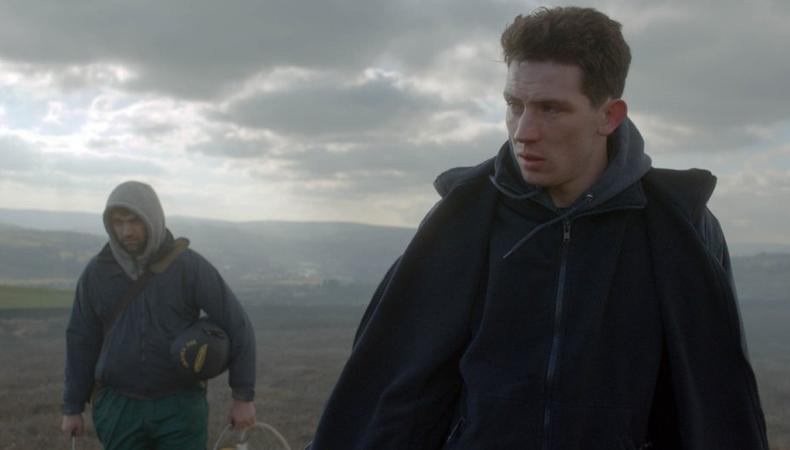 The British Independent Film Awards were announced Dec. 10 in a London ceremony hosted by Mark Gatiss. "God's Own Country" was the big winner of the night with four awards, including Best Film; a Best Actor win for lead Josh O'Conner, whose co-star Alec Secareanu had been nominated in the same category; Best Debut Screenwriter for Francis Lee; and Best Sound for Anna Bertmark.
The only British film to to garner a Best World Cinema Dramatic Film nomination at the 2017 Sundance Film Festival, where it made its world premiere, "God's Own Country" tells the story of a gay romance between a young farmer and a Romanian migrant worker.
Founded by Elliot Grove and Suzanne Ballantyne in 1998, the British Independent Film Awards are celebrating their 20th year of shining a light on indie filmmaking and filmmakers of the United Kingdom. BIFA is often seen as equivalent to the American Film Independent Spirit Awards, as it functions according to a similar committee voting process. It is also known to share an analogous reputation with regard to the British Academy of Film and Television (BAFTA) Awards as the Independent Spirit Awards to the Oscars, being a portent especially of the Best British Film category (differentiated by the BAFTA's additional Best Film Category). In 2016 and 2015, they shared four films in the category, and three in 2015, but the similarities end with nominations; rarely do they share actual winners. (This year's BAFTA film awards will take place February 18, 2018.)
"I Am Not a Witch" also had a big night, with director Rungano Nyoni winning Best Director along with the Douglas Hickox Award for Debut Director, and producer Emily Morgan taking home the Breakthrough Producer award. The film is also nominated for an Indie Spirit Award in the Best International Film category, an honor it shares with "Lady Macbeth," another one of the films that fared well with BIFA. The lead in this dark period drama, Florence Pugh, won Best Actress for her depiction of the film's central character. "Lady Macbeth" premiered back at 2016's Toronto International Film Festival and distinguished itself at BIFA with five awards, including Most Promising Newcomer for Naomi Ackie, Best Screenplay for Alice Birch, Best Costume Design for Holly Waddington, and Best Cinematography for Ari Wegner.
Two American films whose names have become virtually synonymous with this season's award ceremonies, Universal Studios' "Get Out" and Fox Searchlight Pictures' "Three Billboards Outside Ebbing, Missouri," did not go home empty-handed; the former won the Best Foreign Independent Film award and the latter picked up Best Editing and Best Music. Both critical darlings, the two films also received Golden Globe nominations for Best Films in their respective genres, as well as multiple SAG Award nods.
Check out Backstage's London audition listings!