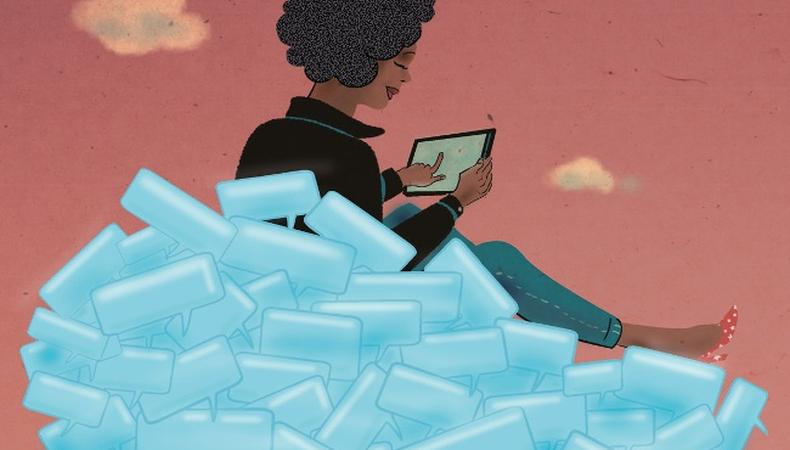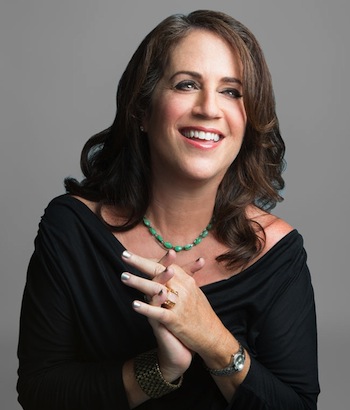 In the first quarter of the year, it's smart to check in on your goals to see if you are on the path to accomplishing them. I think it's crucial to take stock of how your career is going and what you can do to make it soar. Yes, what you can do.
As you know, I'm a big fan of social media. When used correctly, you have access to so much information about the biz or any other area in which you're interested. I curated a list of all the casting directors who tweet. You can subscribe to this list (go to "Lists" on my Twitter profile) rather than track down the hundreds of casting directors yourself. Use it wisely. Don't blast out tweets such as "Here's my reel!" or "Watch me on the upcoming episode of 'Grey's Anatomy' " unless you already have an online relationship with that person. Always use your manners and etiquette. You certainly wouldn't walk into the home of someone you don't know and shove your reel in their face; same thing on social media.
One of the reasons I love Twitter is the chance to join and and promote various conversations. For instance, my Twitter friend (and Backstage Expert) Erin Cronican recently wondered via a tweet what actors are doing to make this year their best one.
I decided to retweet it to my followers to open up the discussion. The responses were gold, and I want to share them with you because I find them not only inspiring but a great way to share our ideas as a community.
Have more confidence in my acting abilities. Believe that it's worth it for me to have better jobs!
Live, travel, and really experience and take in life. To breathe in the life is to breathe in the next.
Being curious, aim high, work hard, and have a great time.
By taking bigger risks. And getting in a Spielberg movie. That would be rad.
Be bolder, take risks with my choices, and act every single day even if I don't have class or an audition.
Dig in and work consistently every day. Embrace the process and review the results but move forward. Be grateful.
Love yourself. Have perspective to know that you are not your success or failure and those are made-up constructs.
Set definable goals. Control what you can control and check in in a measurable way.
Worry less about work and devote more energy to living more fully in general as well-rounded people.
Train, work hard, forget about the project you just auditioned for and look forward to the next one. And have fun!
Make this year about the work and the enjoyment of every opportunity to act.
Remember to count your successes in merely auditioning! And take at least one class!
Leave no stone unturned. I'm unrepresented, so I submit every day for every breakdown I'm right for on every site.
What I saw in these responses are indomitable spirits. You can see tenacity, a healthy attitude toward the art, and an all-important desire to have balance in one's life. I love how a very large community of strangers can so easily and quickly become a small community of friends helping each other.
Like this advice? Check out more of Marci Liroff's articles!
Known for her work in film and television, producer and casting director Marci Liroff has worked with some of the most successful directors in the world such as Steven Spielberg, Ridley Scott, Mark Waters, Christopher Nolan, Brad Bird, and Herbert Ross. While working at Fenton-Feinberg Casting, she, along with Mike Fenton, cast such films as "A Christmas Story," "Poltergeist," "E.T. – The Extra Terrestrial," "Indiana Jones and the Temple of Doom," and "Blade Runner." After establishing her own casting company in 1983, Liroff cast "Footloose," "St. Elmo's Fire," "Pretty in Pink," "The Iron Giant," "The Spitfire Grill," "Untamed Heart," "Freaky Friday," "Mean Girls," "Ghosts of Girlfriends Past," "Mr. Popper's Penguins," "Vampire Academy," and the upcoming "The Sublime and Beautiful," which she produced as well.
Liroff is also an acting coach, and her three-night Audition Bootcamp has empowered actors to view the audition process in a new light. The class spawned an online course available at Udemy entitled "How To Audition For Film and Television: Audition Bootcamp."
Visit Liroff online at marciliroff.com, follow her on Twitter @marciliroff and Facebook, and watch her advice videos on YouTube. You can also read her blog.