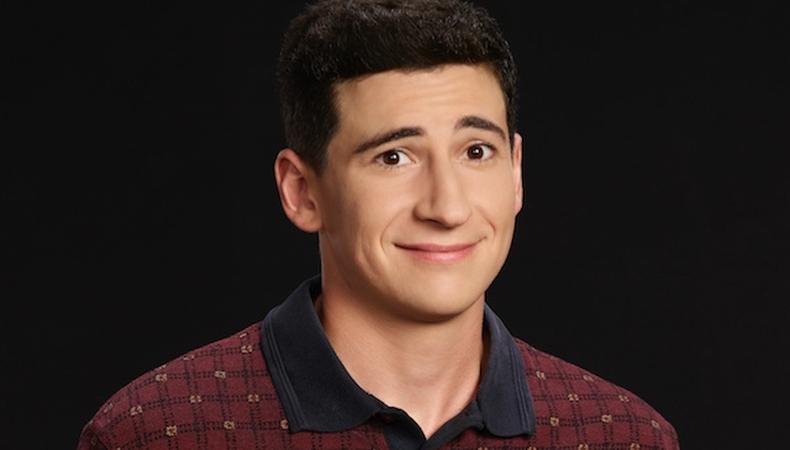 At 25, Sam Lerner is well on his way to being a regular on screens both big and small. Currently, he stars as Geoff Schwartz in ABC's hit family comedy, "The Goldbergs," which is in its fifth season; earlier this year, he brought scares instead of laughs in Blumhouse/Universal Pictures' teen horror-thriller, "Truth or Dare." The actor recently sat with Backstage for an exclusive Office Hours session, where he answered your questions about "The Goldbergs" and offered career and acting advice to fans and working actors alike. Catch up on the highlights below, and take part in the full conversation over on our forums page!
Training is necessary to book roles even before landing an agent.
While Lerner has of course found a certain amount of success in the audition room, landing roles in both film and TV (other credits include "Monster House," "Project Almanac," "Suburgatory," and "Workaholics"), he says that landing those roles came after putting in the work and properly training. "I have taken acting classes on and off for about seven years now—mostly just L.A. classes," he said. He's also taken "some improv training at UCB, which I highly recommend." But even with that training, actors may find it difficult to land network-level series without proper representation. To that end, Lerner advised that when looking for an agent, "you should look for someone that really believes in you. It's hard to find, but when you sign with someone who really believes in your talent, they will be truly working their hardest for you."
Geoff started as a guest stint before he worked it up to series regular.
Backstage user hotdamnitsjuliet asked Lerner how he landed the role of Geoff, to which he explained how the hard work put in can sometimes lead to unexpected promotions and surprises. "I auditioned for the role a few years back and it was a guest star/possible recurring. And then the role got expanded as the show went on," he explained. "I'm pretty sure I read for it once with casting and was cast off a tape. So insanely grateful for that audition. You really never know what audition could change your life, so you should always do your best [because] you never know what it might lead to."
Lerner's career allowed him to forgo acting training at the collegiate level, but he advises others follow their own path.
While a fair question for a performer like Lerner, who didn't attend college for acting, he stressed that "everyone's path is different" and that he's not in a position to answer whether or not a degree is worth it. "I'm sure there are some great college professors who teach acting, but for me, I jumped right into it in L.A. and just took local classes," he said. "However I have friends who studied at NYU and are now fantastic actors who are working. I also have friends who went to USC for film and they're doing well, too. It really just depends."
Lerner knows how to "stand out in a good way."
Even if you're booking the audition room on a regular basis, that doesn't always mean you'll walk away with the job. While it's of course important to leave an impression in the room, Lerner also knows the importance of networking and leaving an impression outside of it. When asked how he suggests actors "stand out in a good way," he said, "I think you just need to keep getting better, and eventually someone will take note. People talk. If you're in an acting class, work your ass off! If you do an amazing scene, people talk about it. 'Oh, he/she is good!' Then someone could refer you to someone. Maybe even your acting teacher could refer you to someone. You never know who will end up where, so I think you should try to be good everywhere, and keep getting better."
Want to hear more from Lerner? Check out the full Office Hours here.
Want to get started in TV? Check out Backstage's TV audition listings!