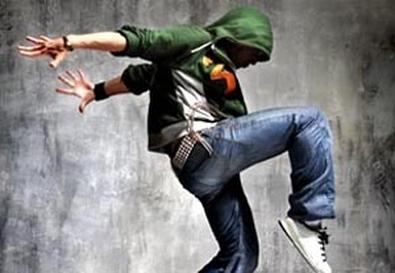 "Only people who have done the original show or are strict followers of Jerome Robbins will notice any of the changes I've made," says Joey McKneely, reproduction choreographer for the new Broadway revival of the groundbreaking 1957 musical
West Side Story
, originally directed and choreographed by Robbins. "Yes, it's very familiar choreography, but the majority of audiences today have never seen a live, first-class performance of
West Side Story
. What they know is the film, which is very different. For example, in the movie the Shark boys are in 'America,' but they're not in it in the stage version. The boys in our revival were all wondering why I had taken them out of 'America.' "
McKneely first learned much of
West Side
Story's choreography when he was a dancer in the 1989 Broadway show
Jerome Robbins' Broadway
. To learn the portions he didn't perform in that show, he studied
West Side
Story's choreographic manual and video recordings from the estates of Robbins and Leonard Bernstein, the show's composer. "I did a tremendous amount of research, with the help of my associate, Lori Werner," says McKneely, who also choreographed Broadway's
Smokey Joe's Café, The Life, The Wild Party
, and
The Boy From Oz
.
Reworkings of
West Side Story
have been touring internationally for years, and in 2000 McKneely was asked to direct and choreograph a production at Milan's La Scala opera house. "So when it came time to select a choreographer for this Broadway revival," he says, "I was really the point person, the person who knew all the choreography and had been staging it all over the world."
The choreography in the revival is essentially the same as in the original, McKneely says, "though there's a great deal I was asked to reconsider for Arthur Laurents," the director and the musical's book writer. "I had to manipulate the choreography to fit into Arthur's new vision of the show. But there was a lot of back-and-forth between what Arthur wanted to change and what the estates of the other creators would allow. For example, the estates would say, 'We don't understand this change' or 'We miss this piece of choreography; can you restore it, or a portion of it?' There was a lot of negotiation, so the estates felt they were still upholding the standards but also respecting Arthur's freedom to reinterpret the work."
McKneely found himself smack in the middle of these negotiations: "I tried to support Arthur, because as a choreographer, your first and foremost responsibility is to your director. But I felt like I was walking a fence, because I was also trying to protect the integrity of Robbins' work. So what I would do was manipulate rather than actually change a step, in order to make it suit Arthur's purpose. Sometimes I was successful and sometimes not, because it's very difficult to alter something that's not your own creation."
Maintaining the Emotional Intent
In addition to balancing competing loyalties, McKneely also had to consider today's aesthetic climate and what audiences expect of dance: "While trying to be as true to the choreography as possible, I'm also trying to lift it up and create a stronger energy and more-dynamic emotional thrust—to present it in a way that will speak to a younger generation, with dancers who move faster and can do more than previous Broadway performers."
The dancers in this revival have what McKneely describes as "phenomenal" technique, which had a significant impact on the restaging of some important elements of the choreography. "For example," he says, "there are jumps in 'Cool' that were always done in one count. But these dancers jump higher and it takes them more time to extend their position in the air to the extreme point of its line. As a choreographer, you always want the dancer to be true to the line of the movement, but to also take it to the extreme of his strength and athletic ability. So the jumps have now become two counts. No one in the audience will see that difference, I'm sure, but they will see a greater sense of explosiveness."
Maintaining that explosive quality by changing the rhythm of the movement phrase is how McKneely feels he is being most responsible to Robbins' choreographic intentions. "Another example is the kicks the boys do in the 'pow' section of 'Cool,' " he says. "They get that foot way up to eye level. But the original 'pows' were only to 90 degrees, because that's as high as most male dancers could kick back then. But if I asked these guys to limit their kicks to 90 degrees, again, we'd lose the sense of explosiveness. We'd keep the original look of the choreography, but we'd be compromising its emotional intent."
Other changes one might detect include the elimination of Anita's solo in "America," which was created especially for the role's originator, Chita Rivera, by assistant choreographer Peter Gennaro, and the cutting of the "nightmare" section of the dream ballet. "That part of the ballet stops the storytelling, because all of a sudden we're re-enacting something you've already seen," McKneely explains. "We wanted instead to let the lovers stay in their romantic dream state, so they can then make love without any interruption of their emotional through-line."