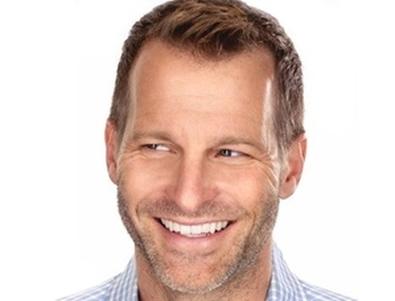 What do you tell yourself when you don't get the job? Be honest. Generally it's similar to the five stages of grief, and sometimes all within the same minute.
1. Denial. "What? They definitely don't know what they're doing! They'll figure it out, and when no one else does a better job, they'll bring me back in."
2. Anger. "I hate this business!"
3. Bargaining. "I didn't want that job anyway. Lame. A better job is coming along that I wouldn't be available for if I got that role."
4. Depression. "What am I doing with my life? I can't take it anymore."
5. Acceptance. "Oh, I got another audition? Cool!"
That's the mental roller coaster ride we take, and it often leaves us feeling queasy and insecure. The same formula could be applied when we get dumped by our perfect boyfriend or girlfriend, when an agent doesn't return our call, or when we get fired from a job.
What if we tried another approach, and tapped into the ancient tradition of using a mantra as a grounding device to help us weather the storms of life? Not just in the acting world, but in every aspect of our lives. We use mantras to quiet the mind. Like neuroscience has shown, creating new patterns of thought reboots old neural grooves that are habituated and unhealthy. So, like anything, we use a mantra as a vehicle. As a practice. As an understanding of process. As awareness. As a way to let go and trust.
The point is to gain peace of mind. Because if you don't have peace of mind on your journey, what do you have? No amount of money, fame, popularity, or success can provide that for you. Peace of mind comes from the mind.
Instead of beating yourself up when things don't go your way, why don't you try any of these more truthful statements?
"I am ready for success." (You are.)
"The universe is orchestrating the details for me. It's safe for me to let go. I don't have to control everything." (You can't anyway.)
"I'm in the right place at the right time doing the right thing with the right people. Always." (Boom!)
"I am peace. I am light. I am love." (Indeed.)
"My life keeps getting easier and easier. And more and more fun." (For sure!)
"Everything always works out for the best." (It does.)
"Let me be me. I accept and love myself exactly as I am." (If you don't, no one else will.)
Let your mantra be a centering thought when everything else in your life seems to be going wrong. You'll find that amidst the disappointment of rejections and setbacks, you'll become more resilient and adaptable. You might even start having more fun. Even when you don't get the job.
Anthony Meindl is an award-winning writer, director, producer, and artistic director of Anthony Meindl's Actor Workshop (AMAW) with studios in Los Angeles, New York, London, and Vancouver. It was honored by Backstage three years in a row and named the Best Acting Studio in Los Angeles (Best Scene Study and Best Cold Read).
Meindl's first feature film, "Birds of a Feather," won the Spirit of the Festival Award at the 2012 Honolulu Rainbow Film Festival, and he won Best Director at the Downtown Film Festival Los Angeles. It releases on iTunes and DVD in March of 2014. He is a regular contributor to The Daily Love, Backstage, and various spirituality podcasts. He has been featured in ABC News, Daily Variety, LA Weekly, The Hollywood Reporter, and CW KTLA. He has been a guest speaker at the GATE 2013 Story Conference, founded by Jim Carrey and Eckhart Tolle, and David Lynch's Masters in Film Program (Maharishi University of Management).
He is also the author of the best-selling creativity book, At Left Brain Turn Right, which helps artists of all kinds unleash their creative genius within. Check out Meindl's free smartphone app on iTunes. Follow Meindl on Twitter @AnthonyMeindl.
Meindl's 2nd book, Alphabet Soup For Grown-Ups, comes out this November.