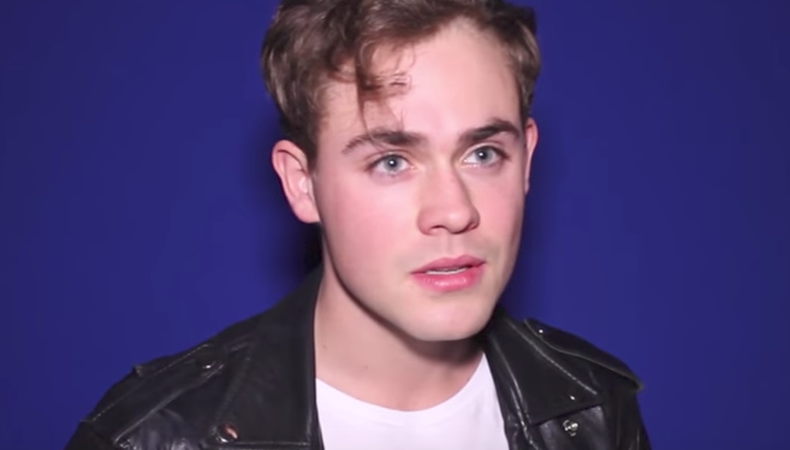 One of the easiest and, paradoxically, hardest lessons an actor must learn is the art of making a big, bold choice and committing to it fully—no matter how ridiculous it may feel. Once you learn how to do that, learn how to get your friends to record you in a jiff and read the lines with you without laughing. The internet is witnessing a rare firsthand glimpse into this process as "Stranger Things" actor Dacre Montgomery's audition tape makes its way around the web.
READ: 'Stranger Things' Star Caleb McLaughlin Has 5 Tips for Other Child Actors
You don't have to be a fan of the hit Netflix series to appreciate Montgomery's talent and audacious choices in the homemade audition video. Montgomery, the young Australian actor of "Power Rangers" reboot fame, is a new character introduced on Season 2 of the popular science fiction series about telekinesis, government experiments, and an alternate universe called The Upside Down. He stars as Billy, the fictional town of Hawkins, Indiana's newest resident bully, and plays the role with a delightfully sadistic edge. It makes for a ramped up end to the Duffer Brothers' latest critically acclaimed season.
Montgomery made the video with some friends from his acting training program, played some period-appropriate '80s music, sported a thin mustache, shaved it, took off his shirt, donned some circular glasses, plugged in some iMovie title pages, and went for it. And the rest, as they say, is history.
Once Montgomery sent the tape, Netflix took note, even showing the four-and-a-half minute video in the company's board meeting, according to an interview the 22-year-old actor did with GQ. Out of what was undoubtedly mountains of submissions, Montgomery's wasn't easy to forget. Talent and looks are undeniably crucial in Hollywood—but so is being bold.
Watch Montgomery's gripping audition below!

Looking for an audition to tape yourself for? Check out our television listings!