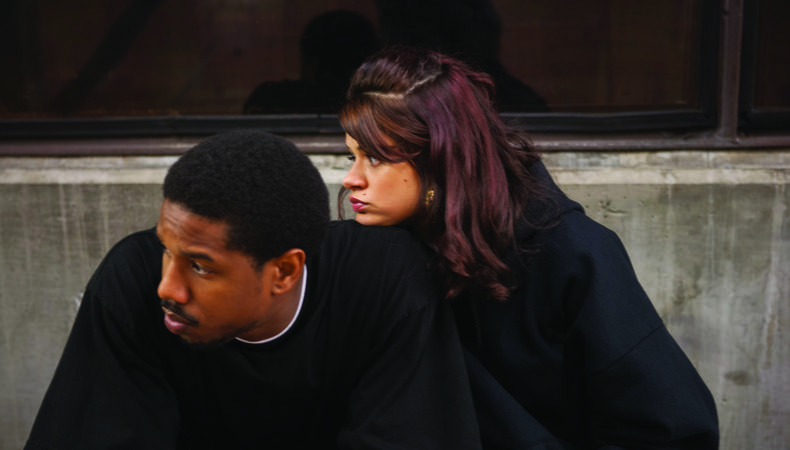 Last night, the 23rd Annual Gotham Awards took place at the Cipriani Wall Street in New York City. It was the Coen Brothers' "Inside Llewyn Davis" that took home the Best Feature Award, but "Fruitvale Station" won big as well. Ryan Coogler scored the Bingham Ray Breakthrough Director award, while Michael B. Jordan won Breakthrough Actor.
Surprisingly, "12 Years a Slave" left empty-handed, despite being nominated in four out of the seven categories.
The Gotham Awards began in 1991 to honor independent films, their filmmakers, and expand the audience for independent films. A complete list of the 2013 nominees is listed below, with winners in bold.
BEST FEATURE
12 Years a Slave
Ain't Them Bodies Saints
Before Midnight
Inside Llewyn Davis
Upstream Color
BEST DOCUMENTARY
The Act of Killing
The Crash Reel
First Cousin Once Removed
Let the Fire Burn
Our Nixon
BEST ACTOR
Chiwetel Ejiofor, 12 Years a Slave
Oscar Isaac, Inside Llewyn Davis
Matthew McConaughey, Dallas Buyers Club
Robert Redford, All Is Lost
Isaiah Washington, Blue Caprice
BEST ACTRESS
Cate Blanchett, Blue Jasmine
Scarlett Johansson, Don Jon
Brie Larson, Short Term 12
Amy Seimetz, Upstream Color
Shailene Woodley, The Spectacular Now
BINGHAM RAY BREAKTHROUGH DIRECTOR
Ryan Coogler, Fruitvale Station
Adam Leon, Gimme the Loot
Alexandre Moors, Blue Caprice
Stacie Passon, Concussion
Amy Seimetz, Sun Don't Shine
BREAKTHROUGH ACTOR
Dane DeHaan, Kill Your Darlings
Kathryn Hahn, Afternoon Delight
Michael B. Jordan, Fruitvale Station
Lupita Nyong'o, 12 Years a Slave
Robin Weigert, Concussion
GOTHAM INDEPENDENT FILM AUDIENCE AWARD
12 Years a Slave
Best Kept Secret
Don't Stop Believin': Everyman's Journey
Fruitvale Station
Jake Shimabukuro: Life on Four Strings