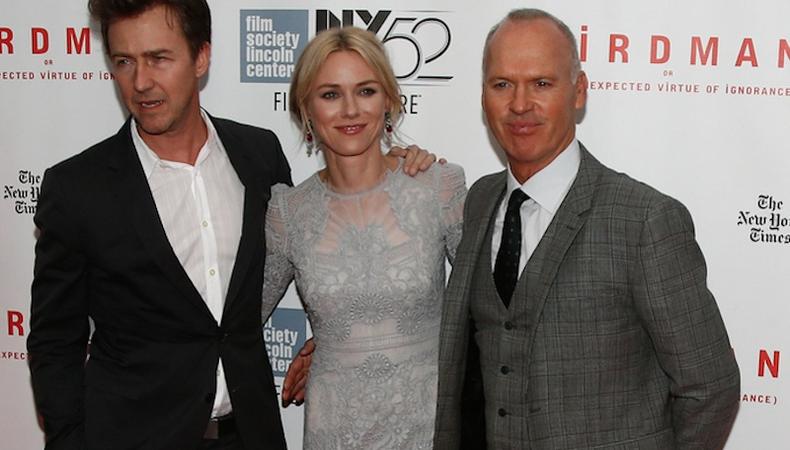 Awards season officially kicked off Monday with New York's indie film community the first to celebrate this year's crop of honorees.
The Gotham Independent Film Awards jurists singled out Richard Linklater's "Boyhood" and Alejandro Iñárritu's "Birdman" and actors such as Michael Keaton and Tilda Swinton, who received a tribute honor. "This means that making it up is not such a bad thing," Swinton told the crowd after being introduced by Amy Schumer.
The top honor went to Iñárritu's "Birdman or (The Unexpected Virtue of Ignorance)," which won for Best Feature. Indie films, said Iñárritu, "always, they have something to say."
The win for the film, which stars Keaton as a troubled former comic-book movie star trying to restart his career on Broadway, had awards season handicappers scratching their heads. The Gothams haven't in the past signaled bigger prizes to come. Still, Keaton's win for Best Actor provided one of the best moments of a long night as he tongue-in-cheek referenced his "Batman" performances.
"I'd like to thank the good folks of Gotham, it feels awfully good to be back home," he said before asking fellow honoree Ted Sarandos, Netflix's chief content officer, what actors make "ballpark" for doing a streaming series.
In the breakthrough category, Tessa Thompson was the surprise winner for her performance in "Dear White People." Jenny Slate, who was up for her turn in "Obvious Child," was considered the favorite. Thompson used her acceptance speech to pay tribute to the film's director, Justin Simien, who she said "took a risk in casting me without ever being in a room with me."
Executives aren't ubiquitous on awards show podiums, but Sarandos' tribute honor — a category he shared with Swinton and director Bennett Miller — seemed to be a hat tip to the ongoing shift by the entertainment industry toward the Web. "I'm just thrilled to be part of the machine" that brings indie film to viewers, Sarandos said. "Independent cinema is at the very core of Netflix and our streaming life."
Julianne Moore, who won for Best Actress for her performance in "Still Alice," also placed indie film at the center of her professional life. "It was where I found myself as an actor," Moore said.
Meanwhile, a Special Jury Award was given to Steve Carell, Mark Ruffalo, and Channing Tatum for their ensemble performance in "Foxcatcher."
Other winners included Ana Lily Amirpour, who won the Bingham Ray Breakthrough Director Awardfor "A Girl Walks Home Alone at Night," while Laura Poitras' "Citizenfour," about NSA whistleblower Edward Snowden, won for Best documentary. "Boyhood" took the Film Audience Award.
Inspired by this post? Check out our audition listings!