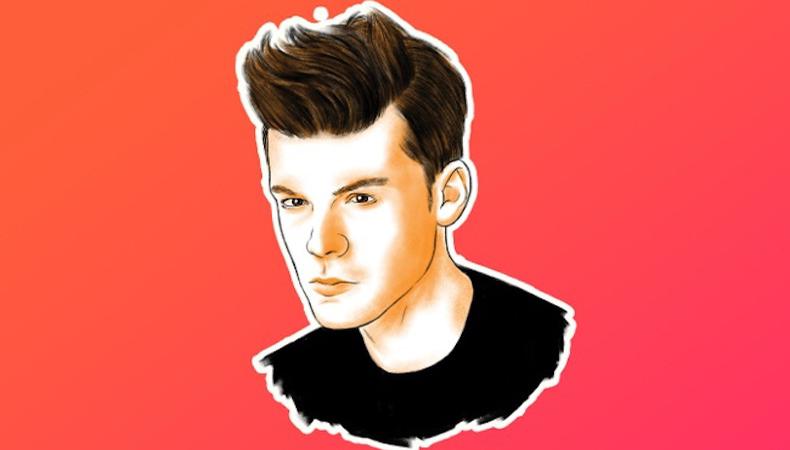 At just 23 years old, Cameron Monaghan has over a decade of acting experience under his belt. Known best for playing Ian Gallagher on Showtime's "Shameless" and now Jerome Valeska (aka the Joker) on "Gotham," the actor has firsthand wisdom from working on multiple TV show sets to impart. He talks to Backstage about how he prepares for an audition, how he first got his SAG-AFTRA card as a child actor, and the advice he'd give to his younger self.
What has your current role as Jerome Valeska on 'Gotham' taught you about your acting?
It's definitely been an amalgamation of everything I've learned from every other job. It takes a constant awareness. He's extremely intelligent, he's extremely on top of every situation, and he's constantly one step ahead of all the other characters. That required projecting a sense of confidence and ease and awareness. It's a presentness that's key to engaging the role. I spent pretty much the entirety of the time on set being in character and doing nothing but just focusing on the scenes themselves. There was no idle chitchat. I found it required that level.
READ: How to Get Cast on 'Gotham'
How did you get your SAG-AFTRA card?
I started very early. I was maybe 6 or 7 years old, doing local commercials and modeling in South Florida. I think the first gig was a Publix [supermarket] commercial. It was regional, but it made me SAG-eligible, and me and my mom immediately went and got it.
How do you typically prepare for an audition?
First things first: Read the scripts and let the text do most of the talking. Read the script, then the sides, and try to understand what they're looking for [and] why they chose those scenes specifically. I read it over and over and try to get [it] into my body before making any firm decisions. If the part requires further research about a specific region [or] a dialect, or it's a period piece, I research that. I look up videos, read any text pertaining to it. From there, I just start making decisions.
What was your first headshot like?
I was about 7 or 8 years old, and it was black and white. It was way too high-contrast and it made my hair look black and my freckles and my eyes look black. It was on a black background. It was too intense; I remember we used it for a while. My mom and I tried to just take the pictures ourselves later because we saw how awful they were.
What advice would you give your younger self?
Have confidence in your strengths. Don't push so hard, and relax. I wish I knew that some of the things that killed me at the time didn't really matter in the long run. When you're first starting, you can set your sights so specifically on one part and one project, and it feels like the floor has dropped out from under you [if you don't get it]. I wish I would've taken it a bit more easily.
What special skills do you have listed on your résumé?
Horseback riding, martial arts, acrobatics, guitar playing. I don't do that cry-on-cue thing. I never liked the phrase and have always found that to be an aggravating idea. If you're crying, it's because you've achieved the emotion in the scene. It's so uncomfortable when someone asks you to do it.
What was your most memorable survival job?
I've been lucky enough to have never had to do that. It got to one point where I hadn't been working for a couple years. I was 14 or 15, and I started thinking about going over to a local Blockbuster and trying to see if I could get a job there. That was the plan, but I never had to.
Read our interview with the casting director on "Gotham," Kim Miscia.
What's your go-to audition song?
I don't have a song, it's an album. But if I feel an audition goes really well, I play this album "Camp" by Childish Gambino [aka Donald Glover of "Atlanta"]. I know every word to every song, and I scream it at the top of my lungs. It's cathartic.
What is your worst audition story?
This was years ago, but one time I got a callback for a part that I really wanted and I assumed the audition was in the same place as the pre-read—and it wasn't. I was already running late to the initial location when I realized I wasn't at the right place. I freaked out, called my agent, and had them call casting. I was like, "Have the producers wait for me!" I got there all flustered, everyone's waiting to leave, no one's in the waiting room. And I just didn't get any of my dialogue right and completely bombed it. I made it through two of the three scenes and everyone's looking at each other, and then it was this silent realization that this was not going to work. I did the walk of shame, tail between my legs, out of that audition room.
What movie should every actor see?
"The Last Detail." There's something about that movie. It's not so narratively based. It's like following around Jack Nicholson and Randy Quaid. There are so many great actors in that film, and it's less about the story and more about just hanging out with these guys. They're doing stuff and [they] develop this relationship with each other. It's so fascinating watching these characters just be present. The story is so human that you can just relate and not care about where the story's going. There's something magical about that that every actor should try to achieve.
Looking for your small screen break? Check out our TV audition listings!