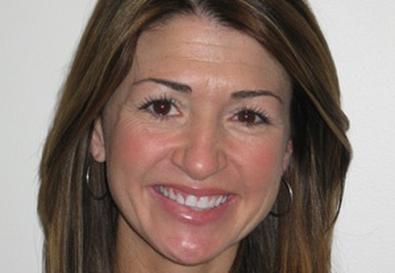 New York commercial casting director Mary Egan-Callahan, of House Casting, originally thought she wanted to be an actor, until she landed a casting internship and fell in love with casting. Fifteen years later, Egan-Callahan, who specializes in comedy, still loves her job as a casting director. She's even offered her casting advice on television shows on E! and TLC. Her credits include the indie films "Life in Short" and "El Segundo," the MTV series "Damage Control," and commercials for Bank of America, Bud Light, Amtrak, Diet Coke, Levi's, FedEx, AT&T, Verizon, and Gillette.
In the House
I've been with House Casting since 2004. Neil Myer is the big boss here. It's a fun job. I love casting. I get to actually be creative, I get to direct, and I get to discover new talent. It's not an easy job in many aspects, but it's a fun job. Plus the office and the space are really beautiful. I think that we probably have the nicest casting space in New York.
Commercial casting is very quick. I'll cast something and it shoots the next week. It's always a rush. That can be hard, especially if they're looking for something specific. Like when we had to find a Korean man who spoke Scottish for a funny Starburst commercial. (And we found him!) But it's good because then it's over and done, they have to shoot it, and it's not hanging over my head. It's fast and furious.
Usually I find people through agent submissions. We only release breakdowns when we can't find someone by just using our favorite agents. I used to go to shows a lot, but now that I have a family I don't go as much. I also teach a commercial audition class with my colleague Brooke Thomas called Brooke and Mary (www.brookeandmary.com), which has become pretty popular. We find a lot of untapped talent through that. Ed Helms took our class, Rob Huebel, Jason Mantzoukas, Jessica St. Clair, Aubrey Plaza, Ben Schwartz, Nick Kroll. We definitely have had a lot of great comedians take our class. We teach comedians how to be themselves and be funny, not just act funny. We teach Broadway and TV actors how to get out of their heads. Commercials are so much about just being you. That's all it is. That's the only place as an actor you can really be you. Well, you, except you're selling a Lean Cuisine.
In the Audition
When you come into the room, be professional and be yourself. If you're not naturally a talkative person, then don't chat with me; just do your job. Get in there, get it done, and be pleasant. You don't have to be fake. But if you are the type of person who likes to chat it up and you're really bubbly and that's who you are, that's fine too. We're just trying to get the vibe of the kind of person you are.
Don't be scared. Take a breath and do it. It's not the end of the world. We're not scary. We want you to succeed. When you succeed, when you're good, that makes our job easier. I know 10 years ago people were a lot more rotten in the room to audition for, but in New York that is definitely not the case. There are actually pleasant people in the room who want you to succeed. There are nicer casting people, and sometimes there are actors in the room helping run auditions and read with you. Those are great people to direct to. They understand where you're coming from.
Getting the Picture
I like headshots to look exactly like the person. That's all. I hate it when I see a headshot and I think the person looks like Elle Macpherson, but then they come in and they're 5 feet 0 inches and look nothing like her in person. We all have that shot of us that we look incredible in but it doesn't look a thing like us. It's just the way the camera did it. And we all like to put it up in our house. But it's not you. I want a headshot that looks like you on a really good day. That's all.
Pet Peeves
My colleague Brooke hates it when people bring the copy into the studio. That's her biggest pet peeve and always has been. My biggest pet peeve is when I ask someone to say their name on-camera and they say their name and agency. I know who you're with. I also don't like people who don't attach their résumé to their headshots. I just hate when people aren't professional. I don't care if you're a movie star. Be professional.
Really Real
All the ad companies say they want real people. They say, "We want real people that aren't actors who could say this script." But they usually end up going with actors who look real, if that makes any sense. New York and L.A. are completely different as far as looking real. L.A. is way more about being perfect in no matter what way, whether you're the perfect grungy person or whatever, whereas in New York we have more real types, because the people have less pressure here to be perfect.
So many actors don't let their quirkiness come out, or they hide their serious side. I know it can be difficult to figure out who you are sometimes. It's hard for all actors. It's a life lesson for anybody, really, to be truthful to who you are. But all of a sudden, if you get it, you'll be like, "This works for me."
Even if you're playing a character, like if it's a Staples commercial and they want a crazy secretary, just be yourself being that crazy secretary. Trust yourself. And don't think you can't be a mom type just because you're not actually a mom now. Just because you're 25 or 26 doesn't mean you're not going to play a mom, because you will. Especially if the commercial runs in Mississippi.