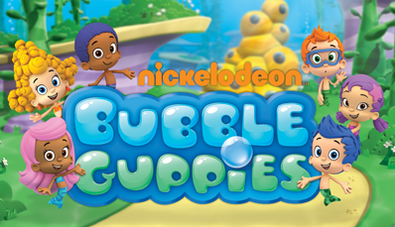 Twelve-year-old Grace Kaufman is light years ahead of her time. She got her start in acting when she was just seven years old, performing in theater and musical productions of "Wizard of Oz," "Coney Island Christmas," and "Annie." Since then this young singer and actor has proven her depth and diversity performing drastically different characters in theater, film, and television. She has won numerous awards for her work including best actress in a short film for her work in "Buttons in the Ground" at the HollyShorts Film Festival.
Kaufman captivated independent film fans at this year's Tribeca Film Festival with her emotional performance in "Sister" where she plays the lead, Niki, a young girl whose adoptive parents are killed and badly injured in a car accident, resulting in Niki moving in with her parents' eldest son Billy (Reid Scott). Niki, who is extremely moody due to medication, struggles to connect with Billy. As the story unfolds, audiences are able to explore the relationship between the two characters as they grapple with and eventually grasp the concept of their own special version of "family."
This mature-for-her-age actor says she loves putting on performances that either makes "people laugh or breaks their hearts."
Kaufman will portray Eric Dane's daughter in the anticipated futurist action adventure series "The Last Ship." Their mission is simple: Find a cure. Stop the virus. Save the world. When a global pandemic wipes out eighty percent of the planet's population, the crew of a lone naval destroyer must find a way to pull humanity from the brink of extinction. The show is produced by Michael Bay and is set to air June 22, 2014 on TNT.
A further testament to Kaufman's talents, Nick Jr. fans can hear her belt out tunes as the fun, bright, crazy and opinionated Deema on the hit animated Nick Jr. series "Bubble Guppies." The show helps preschoolers laugh and learn through an interactive 3D CGI underwater world where kids take in science, math, literacy, and more without even realizing they're learning. Bubble Guppies is heavy on music showcasing the characters performing original pop, rock, country, and hip-hop music.
Voice Over Times touched base with Kaufman to discuss her acting life and what it's like working on one of the top rated shows on Nick Jr.
When did you first realize you wanted to be an actor?
I've always wanted to be an actor. I guess it just runs in my family! My parents are actors, as well as acting coaches, so when I was little I thought it would be fun to try their acting classes. When I did, and realized how much fun it was, I knew it was something that I wanted to try. My first professional job was a production of "Meet Me in St. Louis" at the Carpenter Center in Long Beach, California when I was seven. I played Tootie. It was magical. So many of my friends and family came to see my work, and the rest of the cast made me feel so at home. It was so much fun rehearsing with them, and performing on that huge stage for the first time. I knew then that I would always have a passion for acting.
Do you have a preference between voice-over, film, TV or theater? Or do you love it all?
I love it all. There hasn't been a job that I've done so far that hasn't been a great experience. But they're all so different. When doing TV and film, I get the opportunity to do the same scene several times, which allows me to try new things with each take. With theater, you only get that one chance. If you make a mistake, you have to keep going and stay in character. But that's really exciting because it forces you to stay in character and in the moment. You have the audience there and they are watching your performance live. I love that about theater.
What was it like auditioning for the "Bubble Guppies"?
Well, my initial audition I recorded at home! My dad has a great microphone on his computer and he does a lot of his animation auditions with that as well. (He has done a lot of animation too. He's been the voice of Danny Phantom, Jimmy Olsen on "Superman", and a lot of other cartoons.) The callbacks were a lot more exciting because they were at Nickelodeon Studios and I got to work with the voice director of the show. They asked me to sing as well. They sent me some original music to learn. It was very pop and very funky and it was going to be fun to work on that kind of music.
What's it like in the studio when you're recording for "Bubble Guppies"? Is it a fun job?
Recording the show is a blast. I record the dialogue on separate days from the singing. Charlie Adler is our dialogue director, and Emilie Cardinaux is our musical director. I have a great time doing both. When I'm working on the dialogue, Charlie always makes me laugh which puts me in a great mood to play Deema. On the days I'm singing, Emilie is great fun as well. I've learned a lot from her as far as singing and working on my range and my technique.
What do you like about playing Deema? You have a strong singing voice. Have you taken training? With who?
I love playing Deema. She's my favorite character on the show, and not just because I play her. I like her spunky qualities. She's a total diva and that's so much fun to play with. I do study voice. I have worked for a couple years with Steve Hollis and he has taught me a lot about support, technique, and given me lots of great warmup tips, which is important when I'm getting ready to sing for a few hours.
What do you like most about voice acting?
I like that I don't have to get up at 6 a.m. to do a voiceover job, like I often have to with a film or TV job!
What advice would you give to other young aspiring actors?
I would say to other young actors and actresses that you should get involved in acting classes or productions at your school. Those are great chances to work as an actor. Watch other actors' work. Observe how they focused and in the moment of their scenes and performances. Think about how other people are feeling and how you relate to them. Those are things that have always helped me in how I work!
Lin Parkin is a writer and editor for Voice Over Times and Voices.com. She covers all things related to the voice-over industry including arts, entertainment, technology, business, and marketing.
Source: Voice Over Times
For more, visit www.voiceovertimes.com.