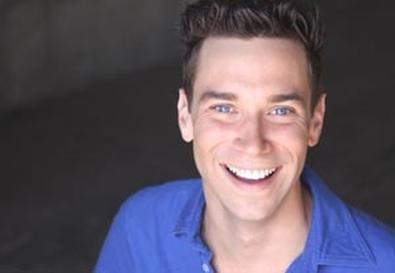 Some student actors build all their hopes for the future around their college showcase, that rite of passage that introduces a graduating class to agents, managers, and casting directors in the hubs of American show business.
But Ron Van Lieu, chair of the acting department at the Yale School of Drama, cautions against that mindset: "I recommend that students regard the showcase as an opportunity to collectively present an hour of good theater to the audience, rather than as a competitive, tension-filled marketing event."
---
See Back Stage's updated list of College and University Programs in Theater
---
For one thing, actors may worry endlessly about how their industry audience will respond to a particular scene or monologue, thereby failing to be true to themselves. "The material should be right for the actors, not chosen because they think viewers expect a certain type of material," says Ingrid Sonnichsen, an associate teaching professor of acting at Carnegie Mellon University.
But don't recent veterans often tell the best war stories? Back Stage asked six actors who've lately survived the college showcase experience to share what happened.
Kevin Bigley, DePaul University (BFA, 2009)
Casting directors attending college showcases don't usually care how well you can play Hamlet or other classical roles, says actor Kevin Bigley. "They want to see you be you. They want to look at you and say, 'Where do you fit? Where can I slot you?' "
Finding an audition piece that brings out your best assets, then, is key. Bigley and other undergraduate student actors in the 2009 class at DePaul University in Chicago narrowed their monologue and scene choices to three candidates. Then the class voted. Bigley ended up working on a scene, from a Rebecca Gilman play, that was "natural, real, and funny," he says.
The class had three to four weeks of rehearsal before the showcase. Associate professor Lisa Portes directed the program, which opened with a song: "Mr. Blue Sky." Live musical interludes also filled gaps between scenes while the stage was being reset.
DePaul's three-city showcase tour was a week-and-a-half-long whirlwind. The students started in New York, hopped back to Chicago for the local showcase, headed west to Los Angeles, and finally returned to Chicago, just in time for graduation.
Any pressure Bigley felt to score big with agents and managers was alleviated by the fact that he had already secured local agency representation. In fact, he decided to stay on and work in Chicago for a year before moving to California. In 2010, he booked the lead in a pilot for Fox, directed by Vince Vaughn. When Bigley made the move west, his Chicago agency, Stewart Talent, helped hook him up with both an agency, UTA, and a manager, Emily Gerson Saines, in L.A.
Bigley's advice to others is to treat your showcase like a "big coming-out party" and not take it too seriously. "Most likely you're not going to walk away with a nine-picture deal with Warner Bros.," he says. "You might get some attention; you might not....It's just a nice transition into the real world."
Kersti Bryan, Carnegie Mellon University (BFA, 2006)
The college showcase is by its nature an exercise in artifice, suggests Kersti Bryan, an actor now based in New York. After spending years with your classmates, developing your art and "opening your heart," she says, all of a sudden you find yourself hitting the gym and worrying about whether your teeth are sufficiently white.
"These are one-minute, two-minute scenes that have to be quick, light, sitcomy—and you have to look really good," says Bryan, who earned a bachelor's degree from Carnegie Mellon in 2006.
At the Carnegie Mellon showcase, each student got to do a two-actor scene and a monologue (musical theater students substituted a song for the monologue). The actors prepared for the showcase throughout their senior year, with the guidance of professor Don Wadsworth. Students from other divisions of the theater program assisted with costumes, lights, and logistics.
A three- to four-week break separated the New York and L.A. showcases. For New York, Bryan chose a Nicky Silver monologue and a scene from Chekhov's "The Bear," believing that the New York attendees might be open to something with a lightly classical feel. For L.A., she and her partner discarded "The Bear," substituting an original scene by a playwright friend, for which Bryan prescribed the necessary ingredients: quirky characters, tragicomic tone, love element, significant plot twist.
In her post-showcase meetings with prospective reps, Bryan says, she received flattering feedback in Los Angeles, but more-honest—sometimes even slightly harsh—assessments in New York. Her search for representation proved something of a roller-coaster ride: She was picked up and dropped by some major agencies before settling in with a smaller one.
"I was really heartbroken at first," she says, "because you always want something fancy. But my friends who got something fancy have been dropped, and my agency has been very loyal and stayed with me."
Bryan has upcoming gigs scheduled with, among other troupes, New York Classical Theatre and the Shakespeare Theatre of New Jersey.
Kacy-Earl David, University of Southern California (MFA, 2009)
2009 marked the first showcase ever for USC's fledgling graduate acting program. The class of 12 was relatively small by MFA program standards.
During the students' third year, professor Andrei Belgrader helped Kacy-Earl David and his classmates sort through scene possibilities—everything from Tennessee Williams to Shakespeare to "stuff we had seen on television or film," David says. But the final selections tended to be contemporary, designed to highlight the actors' film and TV chops—a logical decision for a showcase presented solely in Los Angeles, not in New York.
The students helped one another find the kinds of roles they would likely be cast in onscreen. This seemed an abrupt turnabout from what they had been doing previously, David says. "The first two years were all about what you haven't done and what you might never do and what you are afraid to do. The third year is about…what you're likely to go out for."
David performed in three scenes, beginning with a lighter selection from George C. Wolfe's play "The Colored Museum." Next came a quirky romantic sketch, and finally an intense original scene in which he played a rapist and murderer confronted by his victim's sister.
Many of his classmates landed agents or managers as a result of the showcase. David had three major meetings but encountered "a lot of runaround," he says. He regretted not having assembled a more extensive reel and wished his class had had the chance to screen on-camera work at the showcase, perhaps between the live scenes.
All was not lost, however. The autumn before the showcase, David's class performed three plays in repertory, and one of those who attended was Bill Rauch, artistic director of the Oregon Shakespeare Festival. David wound up spending a season at the festival; his stay included roles in the world premiere of Ping Chong's "Throne of Blood" and the West Coast premiere of Lynn Nottage's "Ruined."
For a stage-oriented actor, David suggests, the repertory miniseason may be a better showcase vehicle than an evening of quickie scenes. The problem lies in getting industry people to attend.
Karl Gregory, Brown University/Trinity Rep (MFA, 2010)
Karl Gregory was somewhat older and more experienced than other students in his class at the Brown University/Trinity Rep MFA Program. He had earned a BFA in acting from Syracuse University in 2001 and was a resident actor with the Kitchen Theatre Company in Ithaca, N.Y., for about six years. He decided to return to school to fill some gaps in his training, specifically in vocal technique and classical work.
Perhaps because of his background, Gregory took a more measured approach to his showcase than other students. "It wasn't that I didn't want to be prepared or wasn't professional about it," he says, "but it was going to be whatever it was going to be and received the way it was going to be received. We did our work, we prepared, and my feeling was just, 'Screw it; let's go out there and have fun and be who we are and introduce ourselves to the theatrical community.' "
He and his classmates prepared for the event in a yearlong Business of the Theatre course. Stephen Berenson, director of the MFA program, helped the actors decide which scenes to include. Gregory and other students also turned to Lizzie Vine, a classmate and playwright, for some custom-written scenes. Both pieces that Gregory performed came from Vine. He was happy with them, he says, but in retrospect he wishes he had chosen one scene with a more classical edge.
The L.A. showcase was presented in conjunction with students from the American Conservatory Theater in San Francisco, while the New York version was part of the multischool New League Actor Presentations. Gregory found the L.A. event relatively relaxed and New York rather rushed. (Brown/Trinity Rep no longer participates in the New League presentations.)
Gregory took some meetings with potential reps, but most went nowhere, he says. He did, however, meet his current manager, Ann Kelly, through the showcase. They met at a diner and "courted" each other for a time before agreeing that it was a match.
Bryce Pinkham, Yale School of Drama (MFA, 2008)
"The individual attention that anyone is going to get at a showcase is only maximized by the entire group effort," says actor Bryce Pinkham, who earned a graduate degree from the Yale School of Drama in 2008.
Department chair Ron Van Lieu, who directed the showcase, advised Pinkham and his classmates early on that they needed, as a group, to take ownership of the evening's content. The team's effort extended beyond the classroom and included other Yale associates. In one of his two scenes, from Eric Overmyer's film noir parody "In a Pig's Valise," Pinkham played a detective who meets on a shadowy street corner with a sexy woman in a Jessica Rabbit dress. His Yale colleagues helped rig a collapsible street lamp, which Pinkham was able to carry in his suitcase to New York and L.A. The lamp was fitted with a working bulb and painted to look as though it were marked with pigeon droppings.
"It was all very elaborate," Pinkham says, "for no particular reason other than to feel like [we had] ownership over the thing."
Initially the class picked the material it wanted to perform, then determined which actors should play which roles. Pinkham likens it to assembling a giant jigsaw puzzle. In addition to "In a Pig's Valise," he performed in a scene from Brian Friel's play "Translations."
The days following their showcases, the students knew, could be polarizing. Some actors would likely be met with immense interest from agents and managers, while others would be left hanging. "We promised that we were going to do what was best for us from a business perspective," Pinkham says, "but never at the expense of each other's feelings." He and his roommate vowed to not even discuss the representation question until after the chips had fallen.
Pinkham signed with New York's Cornerstone Talent Agency and has been fully content with the choice. Since graduation his career has flourished; it has included roles in "A View From the Bridge" at the Guthrie Theater in Minneapolis and "Bloody Bloody Andrew Jackson" on Broadway.
Amanda Zarr, University of Washington (MFA, 2009)
The master's degree students in Amanda Zarr's class at the University of Washington were encouraged by faculty adviser Shanga Parker to select showcase scenes that highlighted the "products" they wanted to develop and market. Drawing on her quirky side, Zarr chose one scene from the movie "Iron Man" and patched together another from various Joss Whedon sources, including "Buffy the Vampire Slayer" and "Dr. Horrible's Sing-Along Blog."
She and her scene partner began the Whedon piece by improvising for a few beats before segueing into the scene proper. "It was terrifying, but that was great," Zarr says. "It made us automatically…be present with each other."
The executive director of the university's School of Drama, Sarah Nash Gates, is also a notable costume designer. She provided Zarr and her classmates with feedback on the clothes they had chosen for the performances. Unless a scene required, say, a wedding dress, most costuming was only suggestive of character or situation, not overly specific. Had Zarr chosen a scene in which she played a frazzled or disheveled character, she would have done it in a stylized "Disney way," she says, suggesting that a showcase is probably not the place to demonstrate how effectively you can play unattractive.
Further assistance came from another faculty member, Andrew Tsao, who created reels for Zarr and her classmates featuring their on-camera work. The compact discs were handed out at showcases in Seattle, New York, and L.A., and students could also take them along to meetings with prospective reps. At one L.A. meeting, Zarr handed a disc to some slightly doubtful commercial agents. They popped it in the player, watched her demo, and signed her immediately.
Zarr also found a theatrical agent and a manager as a result of her L.A. showcase. She disagrees with the common notion that college showcases are old-fashioned and unproductive: "I don't know how I would have been exposed to that many people without them."