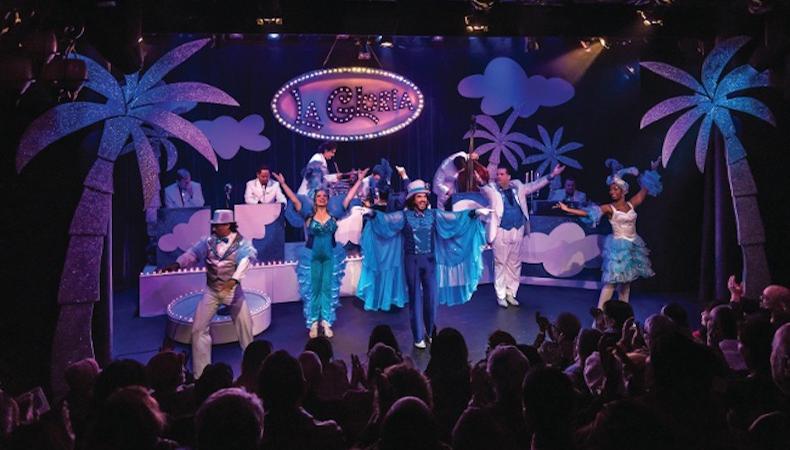 Diversity and inclusion are the words on everyone's lips, from the Academy to the Golden Globes—and, increasingly, the New York stage. The Theater Subdistrict Council is putting its money where its mouth is and donating $2 million in grants to theaters across New York City in an effort to increase diversity both on and behind the boards of nonprofits.
"Everybody has noted that what's onstage in New York has been quite diverse in the last few years," Tom Finkelpearl, commissioner of the city's cultural affairs department, said in a Jan. 12 interview with the New York Times. "This is not about who's onstage. This is about all the other jobs in theater. Those jobs need to be diversified."
The grants will open doors for training and mentorship opportunities within organizations, including Harlem Stage, New York Theater Workshop, the Brooklyn Academy of Music, BRIC, and Roundabout Theatre Company, which in the past has been criticized for its lack of inclusion when it comes to productions selected.
"I'm a little embarrassed that we haven't had more success with that," artistic director Todd Haimes told Backstage in 2015. "But we're trying." And accepting the grant is sure to become part of that effort.
Also receiving funds is Teatro SEA, the premier Latino repertory children's company in America, which was allotted $200,000.
SEA's CEO and artistic director Dr. Manuel A. Morán was inspired to apply for the grant after his technical director of 12 years left the 30-year-old company, based in the Lower East Side in Manhattan.
"I started looking for somebody to replace our wonderful technical director," Morán told Backstage over the phone. "We posted ads and because we do bilingual theater, we wanted someone bilingual. And we realized, among the Latino community, there are hardly any Latino technicians, and not only Latinos but minorities in general; [there are few who] belong to that field."
Morán decided to create a training institute to fill the gaps in the minority theater workforce for positions including sound design, stagehands, stage management, set design, and lighting. The grant will be put toward that training ground, according to Morán.
"We were going to do this anyway and saw the opportunity of this grant and feel that it's a blessing," he said. "It's a true joint venture between the Broadway theater scene and the technical scene in increasing diversity."
The Theater Subdistrict Council was established in 1998 and "allocates grants with the goal of promoting the production of new theater work, developing new audiences, and showcasing Broadway's singular role in the history of American theater," according to New York City's government website.
Members of the council include Mayor Bill De Blasio, the speaker of city council, the Manhattan borough president, and the director of the Department of City Planning, as well creative forces in the theater scene, such as Lin-Manuel Miranda.
Ready to make your mark on the Big Apple? Check out our New York City audition listings!