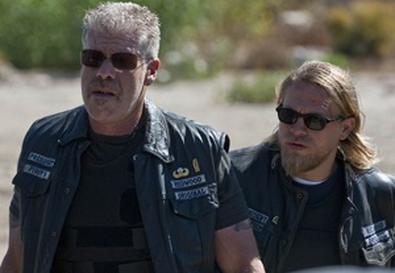 Good news for Angelenos: On-location filming in Los Angeles in 2010 was up 15 percent from the prior year. Now the bad news: The prior year was the worst for on-location filming in the area since tracking of those numbers began in 1994. A slight improvement from an all-time low doesn't make you the New England Patriots. It makes you the Detroit Lions.
Despite the gains seen last year, on-location shooting days in 2010—as measured by FilmL.A., the private entity that distributes film permits in Los Angeles—were still fewer than half what they were at their peak, in 1996. That knowledge may not incite folks in Los Angeles to pack up their ashtrays and candlesticks and head east, but it is causing them to be cautious in their enthusiasm.
"I don't see us being able to get back to that 1996 number, because we see a permanent competition now from somewhere between six and eight states for production," said FilmL.A. president Paul Audley. "But California needs to get it well beyond the 50 percent mark in order to keep people working and restore its history of being the film capital."
ECONOMY, STUPID
Last year's biggest bump came from commercial shoots. Audley attributes the increase in that sector—up 28 percent from 2009—to the general economic recovery. "We saw a dramatic decrease in commercials during the major part of the recession," he said. "Now we're seeing it begin to move back up and return to levels where it used to be."
But Audley and just about everyone else in Southern California blame the advent of film- and TV-production tax credits in other states for the runaway-production phenomenon that began in the middle of the last decade. They also credit California's own tax incentive for helping to slow the exodus. That program took effect in mid-2009, but its full impact wasn't felt until the fourth quarter of last year, when shooting days shot up an impressive 26 percent from the same period a year earlier. Audley said that without the incentive, "we would have continued to have a decline in the number of features past 2009." Feature film production for all of 2010 was up a modest 8 percent. For television, the increase was 12 percent.
Ron Morgan, president of the American Federation of Television and Radio Artists' Los Angeles local, agreed that a return to 1996 is unlikely. But for his actor members, he said, the benefits from the tax-credit program were substantial. "Where we saw the most impact was in basic-cable productions," Morgan said. "Some of the basic-cable scripted dramatic shows were helped by the tax incentive."
California now allocates $100 million per year to its incentive program, and demand for that money is high. By the end of last January, all of 2010's funds were spoken for. According to Audley, for local production growth to continue, California must commit more money to incentives, as New York did last year when it expanded its program budget to $420 million per year. But the Golden State is in budgetary crisis, and Gov. Jerry Brown has promised to cut $12.5 billion in spending. Audley said that he hopes legislators will recognize the value that incentives bring and pointed to a California Film Commission estimate that the program has pumped $2 billion into the state economy since its inception. But Morgan was blunt about the prospects for wringing money out of Sacramento.
"I don't believe that it will be increased," he said. "They're seeing that we need help, but they're not exactly sure how to do it, because the budgetary constraints are so high."
A NEW HOPE
Paul Krekorian has been a member of the Los Angeles City Council for a little more than one year. In his previous job, as assistant majority leader of the state Assembly, he co-authored the tax-credit bill and helped guide it to the desk of then-Gov. Arnold Schwarzenegger. According to Krekorian, the need for Los Angeles to fight to keep production local extends to the actors in front of the cameras, the people behind them, and beyond.
"Hundreds of thousands of people in Los Angeles are dependent for their income, directly or indirectly, on having production here," he said. "It's critical for us as policymakers that we continue to fight to keep these jobs here."
According to Krekorian, the city is working on a number of fronts to make Los Angeles more production-friendly, from trying to make difficult locations more accessible to reviewing the city's own tax-credit program. He also pointed to Film Works L.A., a marketing campaign launched last month and spearheaded by FilmL.A. that's designed to promote the local economic benefits that the industry brings to the city.
"This industry probably has not done a good enough job about how much it means to average people in Los Angeles to have filming here," Krekorian said. "We need to do a better job of telling that story."