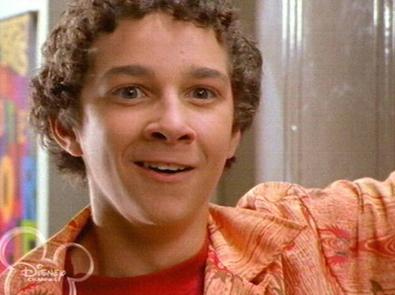 You remember them from such shows as "Even Stevens" "Lizzie McGuire," or even "The All-New Mickey Mouse Club," but today these actors are better than ever.
Justin Timberlake
Although best known for his music, Timberlake has blown audiences away as a frequent host on "Saturday Night Live," as well as in "The Social Network" and "Bad Teacher." Beginning as a cast member on "The All-New Mickey Mouse Club" from 1993–1995, Timberlake got great training for a career in entertainment.
Zac Efron
Efron owes his now-flourishing career to "High School Musical." The film became an overnight sensation, catapulting the triple threat to the A-list along with his fellow cast mates. Now he's a veritable movie star, appearing in big-budget flicks including "17 Again," "Charlie St. Cloud," "That Awkward Moment," and "Neighbors."
Hilary Duff
What was so fundamentally great about Duff's performance on "Lizzie McGuire" was her ability to ground a character in ordinary circumstances and make her endlessly relatable. Charming and centered, she set the bar for teen-centric shows and simultaneously launched an acting and singing career that still thrives. Currently, she's opposite Sutton Foster on TV Land's "Younger."
Shia LaBeouf
A Daytime Emmy winner for "Even Stevens," LaBeouf can communicate more with his eyes than many actors three times his age. His acting career began at Disney and went on to include everything from "Holes" to the "Transformers" franchise, and, recently, the World War II drama "Fury," in which his commitment to the role was an epic thing to behold.
Vanessa Hudgens
Efron's charming "High School Musical" co-star has turned her part in that Disney movie into a formidable career in a variety of media. Hudgens has dabbled in singing and appeared in big films such as "Spring Breakers," but her work as the title role in Broadway's "Gigi" shows signs of a child actor with real chops and a bright future.
Keri Russell
It may be difficult to associate as widely praised a dramatic actor as Russell with the childish fun of Disney, but "The Americans" star got her start singing and dancing on "The All-New Mickey Mouse Club" when she was 15. Russell went on to win a Golden Globe for playing the title role on "Felicity," and has starred in movies including "Waitress," "August Rush," and "Dawn of the Planet of the Apes."
Keke Palmer
Keep an eye on Palmer; this triple threat delighted Broadway audiences in "Rodgers + Hammerstein's Cinderella" and is set to send a chill up your spine in the upcoming Fox horror show "Scream Queens." In the Disney Channel original movie "Jump In!" (and on the Nickelodeon series "True Jackson, VP"), she helped turn an already promising career into a series of opportunities to show off her impressive talent.
Ryan Gosling
Last but nowhere near least, this heartbreaker starred in "The Notebook," and earned an Academy Award nomination for "Half Nelson" and a Golden Globe nod (the first of several) for "Lars and the Real Girl." Like Russell and Timberlake, he earned his stripes as a performer on "The All-New Mickey Mouse Club" from 1993–1995. Aren't you glad Mickey Mouse has an ear for talent?
Inspired by this post? Check out our television audition listings!