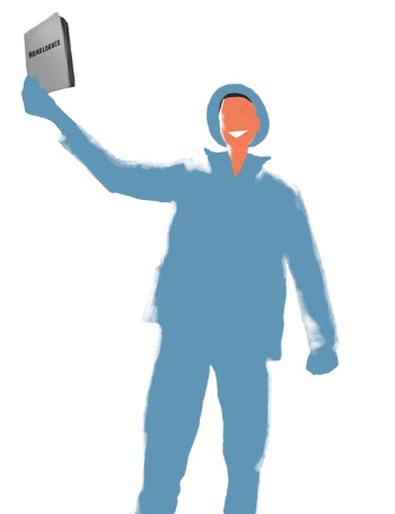 Choosing a monologue for college auditions can be daunting.
The key is to really think about, and seek out, roles that you can comfortably perform. While you might be called on to play 60-year-olds in college, for your audition it's better to stick with roles closer to your age. Also, keep in mind that the most effective monologues are those in which the character speaking has an immediate and deeply felt need that is revealed by the end. The following monologues, while by no means right for everyone, are examples of strong college audition choices.
"From Up Here"
Page 38, by Liz Flahive (Samuel French, Inc.)
Begins: "And you know, I wrote you that song."
Ends: "Do you need a ride?"
The character of Charlie (teens) has a big crush on Lauren, and after singing her a song, he delivers a quick-paced comic monologue revealing his feelings for her. This monologue works because Charlie is lovable, genuine, and bravely addressing the object of his affections.
"The Why"
Pages 29–30, by Victor Kaufold (Playscripts, Inc.)
Begins: "Okay. I took a gun into school.…"
Ends: "And this time they're all my fault."
The character of Robert tries to justify the shooting of four of his classmates, three of whom are dead, but begins to show a twinge of remorse over the one who didn't die. In this dark monologue, Robert starts to struggle with the consequences of his actions.
"Wedding Belles"
Page 15, by Alan Bailey and Ronnie Claire Edwards (Samuel French, Inc.)
Begins: "I fried me up a baloney sandwich.…"
Ends: "So yes ma'am, I'm a mite hungry."
The character of Ima Jean tells the ladies the comically tragic way in which her lunch was lost on the bus. While this is mostly a narrative monologue, it works because it is driven by a clear and immediate need (her hunger).
"University"
Pages 24–25, by Jon Jory (Dramatic Publishing)
Begins: "No, I don't know what time it is."
Ends: "Finish yer grits an' git."
The character of Susan is sick of men trying to pick her up and decides to tell the latest one exactly what she thinks of him and his kind. This is a very direct monologue in which Susan's intentions are crystal clear.
But everyone can't do the same four monologues. The question remains, How do you find the right monologue for you? Monologue books are an obvious starting point and can be useful tools, but always go back and read the play from which the monologue is cut. Not only may you find a different monologue that you prefer, but you will have a more intimate understanding of the role, which will help you to give your character life. Of course, other people are reading the same monologue books, so if you really want something original, start reading. Go to the library or the bookstore, and look through plays online. The perfect monologue might be hiding in a short play of which you've never heard or might be in a lesser-known work by one of your favorite playwrights. Monologues can even be found in first-person books; for example, if you like David Sedaris' "The Santaland Diaries," try flipping through his collections of short stories. If you really want a monologue that absolutely no one else will have, some playwrights, such as Bekah Brunstetter, will write you one for a small fee. Remember that rather than being a chore, the hunt for the "perfect for you" monologue can be half the fun.
Roxane Heinze-Bradshaw is a visiting assistant professor of theater at Northwestern University. She served as the editor for "Exceptional Monologues for Men and Women," Volumes 1 and 2.