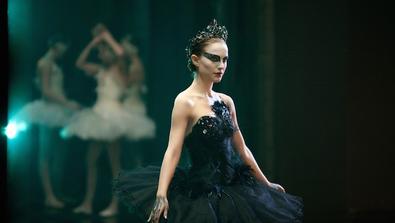 There's nothing like a good dance flick to bring people together. Catchy tunes, sweet moves, and the inevitable romance that follows have made for entertaining and touching stories since the earliest days of cinema. Whether you're a professional dancer or the owner of two left feet, here are 20 fun and inspiring dance films to get you moving this summer!
"Shall We Dance"
This 1937 dance love story tells the tale of ballet dancer Peter P. Peters (Fred Astaire) and his passionate pursuit of tap dancer Linda Keene (Ginger Rogers). With a score by George Gershwin and plentiful dance numbers in numerous styles, it's a can't-miss classic for actors and dancers alike.
"The Red Shoes"
Loosely based on the Hans Christian Andersen story of the same name, this 1948 classic follows a talented ballerina as she chooses between the love of her composer husband and the artistic power of a jealous director. Movie-lovers adore the film's cinematic prowess, and ballet fans appreciate its epic dance scenes.
"Saturday Night Fever"
This 1977 flick made John Travolta a star, and popularized disco music (and dancing) for generations to come. The plot follows Tony Manero (Travolta)—a young man from Bay Ridge, Brooklyn, who rules his local disco every weekend—and his friends, family members, and love interests as they navigate the world of dance contests and gang disputes in 1970s New York.
"The Turning Point"
Playwright Arthur Laurents wrote this 1977 ballet film, starring Shirley MacLaine and Anne Bancroft as conflicting dancers and Mikhail Baryshnikov (in his first film role) as a ballet company star and ladies man. The film takes a realistic look at professional dancers' struggles—MacLaine and Bancroft's characters are based on real-life ballerinas—and the film was nominated for 11 Oscars.
"Fame"
Based on New York's LaGuardia High School, this 1980 movie musical follows performing arts students through all four years of study. Though not strictly dance-centered—the plot involves the drama and music departments as well—"Fame" has some great dance sequences and features famed choreographer Debbie Allen as dance teacher Lydia Grant. Allen returned for the film's 2009 remake, where she played the school's principal.
"Footloose"
Kevin Bacon makes a star turn in this 1984 hit, set in a conservative small town where dancing (and rock music) are against the law. Cue Bacon's rebellious teenager, whose love of movement flaunts the rules and leads to some of cinema's most catchy tunes and memorable dance scenes. Can't get enough? Check out the 2011 remake starring Kenny Wormald and Julianne Hough.
"A Chorus Line"
This 1985 film stars Michael Douglas as the director of a new Broadway musical. Like the original 1975 stage production, the movie follows a group of hopeful chorus dancers as they audition for a spot on stage, sing and dance their hearts out, and share their own poignant personal histories with the audience.
"Dirty Dancing"
One of the most beloved dance flicks of all time, 1987's "Dirty Dancing" takes place at a Catskills resort over one 1960s summer, where a shy young woman on family vacation enters a sudden partnership with the soulful, rebellious dance instructor. Patrick Swayze has never been better, and Jennifer Grey makes a perfect transition from girl to woman as she learns how to dance—and how to love.
"Hairspray"
John Waters' 1988 musical comedy makes a bold statement about race relations, self-confidence, and thinking outside the box. Ricki Lake stars as the original Tracy Turnblad, an optimistic, bubbly, and super talented 1960s teen who becomes a regular dancer on "The Corny Collins Show" and uses her newfound fame to push for positivity and racial integration in Baltimore.
"Strictly Ballroom"
In addition to being a great early '90s dance movie, this quirky Australian ballroom dance comedy marked Baz Luhrmann's first foray into filmmaking. The offbeat flick has it all: a rebellious dancer, his mismatched partner-turned-love-interest, a high-stakes competition, and (of course) wildly colorful costumes.
"Billy Elliot"
One of the sweetest dance flicks of all time, 2000's "Billy Elliot" centers on a coal miner's 11-year-old son whose passion for ballet defies all odds, and overcomes all stigma, in 1984 England. Set during the U.K. miners' strike, the story blows the lid off of gender-based stereotypes and explores themes of sexual preference, family relations, organized labor, and public perception.
"Center Stage"
This 2000 drama takes a fictitious look inside New York's American Ballet Academy, following several young dancers as they struggle with intense schedules, fierce competition, and (semi-predictable) heartbreak. Zoe Saldana is at-once elegant and sassy as ballerina Eva, and Amanda Schull plays the innocent heroine Jody Sawyer.
"Save the Last Dance"
Who could forget this 2001 Julia Stiles-starring ode to hip hop? Stiles plays Sara, a talented ballerina whose life is turned upside down by tragedy. Cue abandoned dreams of studying at Juilliard, an inner city school where she doesn't fit in, a ballet-versus-hip hop face off, and an unlikely romance (with co-star Sean Patrick Thomas) played out through passionate dance scenes.
"Honey"
Jessica Alba is at her best in this 2003 dance flick, playing a hard-working dance teacher who rises from humble roots to choreograph and star in major music videos. After reaching her dreams in the world of hip hop, Honey overcomes a slew of outside obstacles and creates a dance studio for her local neighborhood kids. Predictably, feel-good moments and killer dance sequences ensue.
"Take the Lead"
This 2006 film stars Antonio Banderas as Pierre Dulaine, the real-life dance instructor whose Dancing Classrooms program was chronicled in the documentaries "Mad Hot Ballroom" and "Dancing in Jaffa." In the fictional "Take the Lead," Banderas' Dulaine teaches ballroom dancing to the detention shift of his local NYC high school. Two worlds come together as Dulaine's students face their personal (and socio-economic) struggles through the unifying power of dance.
"Step Up"
The first installment in what is now an ongoing franchise, 2006's "Step Up" expresses its genre perfectly. Channing Tatum and Jenna Dewan Tatum (the real-life husband and wife fell in love on set) star as your typical privileged good-girl, other-side-of-the-tracks bad-boy dance duo. Incorporating ballet, modern dance, hip hop, and more (along with teen love and emotional hardship), "Step Up" has everything we expect from a high school romantic drama plus sick moves from an incredibly skilled cast of dancers.
"Mao's Last Dancer"
This 2009 Australian dance film is based on the autobiography of Li Cunxin, a professional ballet dancer brought up during Mao's Cultural Revolution in China. It follows Li (portrayed by dancer Chi Cao) from his childhood recruitment into a government-run dance academy to his entanglement with communist rulers as he's drawn towards the United States.
"Black Swan"
Darren Aronofsky's 2010 thriller won Natalie Portman an Oscar and startled viewers with its brutal potrayal of a ballerina's inner turmoil. Portman and co-star Mila Kunis famously trained for months prior to filming, and both actors gained considerable skills (and lost shocking amounts of weight) before stepping into their roles. Portman plays an obsessed dancer whose quest for perfection thrusts her into madness, carrying the audience with her as her life spirals out of control.
"Silver Linings Playbook"
Though not strictly a dance movie, David O. Russell's 2012 award winner unites Jennifer Lawrence's Tiffany Maxwell and Bradley Cooper's Pat Solatano Jr. as they train for a local dance competition and recover from their respective psychological problems. In addition to its entertaining dance scenes, "Silver Linings Playbook" features a fantastic Robert De Niro as Pat's football-obsessed Dad, and Jennifer Lawrence's performance earned her the an Oscar for best actress.
"Desert Dancer"
This just-released 2014 film from Richard Raymond tells the biographical tale of Afshin Ghaffarian, a young Iranian man who stages an illegal underground dance company during Iran's 2009 election upheaval. Freida Pinto co-stars as a fellow dancer, and the film pairs expressive dance sequences with intense personal and political drama.
What are your favorite dance films? Comment below!
Inspired by this post? Check out our dance audition listings!