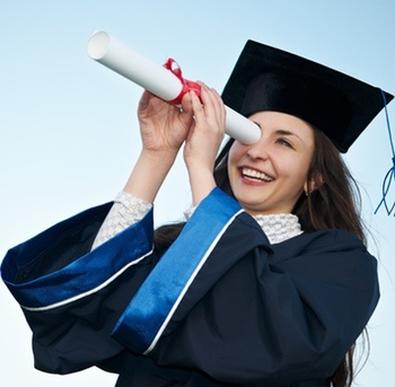 Whether you're looking for small or large classes, a mentor, a studio, or a university education, these NYC programs have you covered.
American Academy of Dramatic Arts
If you're looking to settle down in Los Angeles or New York, AADA has campuses on both coasts. Founded in 1884, it's the English-speaking world's first acting conservatory. Actors join the two-year program and have the opportunity to pursue a third year of advanced training in the Academy Company. AADA prepares actors to maintain "truthful behavior in imaginary circumstances" in theater, film, and television.
According to AADA's mission statement, the program is "unique, based upon the long tradition of the Academy and embracing modern methods that promote discipline and self-discovery, along with the development of technique."

American Musical and Dramatic Academy
AMDA was built on a "by performers, for performers" ideology that has allowed the academy to move coast to coast, maintaining campuses on both the Upper West Side in New York City and in Los Angeles.
The school offers BFAs and two-year conservatory intensives in acting, musical theater, and dance theater and a BFA program for performing arts. Students are given the chance to dip into different mediums studied from changing perspectives and roles; actors can take writing and dance classes; and dancers can take acting and musical theater classes. Classes for actors include acting for the camera, theater history, unarmed stage combat, and dance and movement for the actor. With performance immersion at the root, attendees are taught to manage their professional careers before graduating.

Columbia University
Columbia's approach to acting follows the book. The Ivy League university's MFA Acting program delves deeply into the great creations and creators in dramatic literature: Shakespeare, Molière, and Greek tragedy. Following the "you have to know the rules before you can break them" mantra, there's a tremendous focus on the history of theater and acting as a means to better understand the present.
Ensemble work and collaboration are paired with individual focus to meet an actor's specific needs. Students complete thesis projects, audition for Columbia's acting company, and participate in industry showcases and professional development workshops.

Hofstra University
For a drama program that won't box you in, Hofstra University might be the place.
The Long Island university lets its drama and dance students foster their creativity in a liberal arts setting, requiring English, social sciences, math and natural sciences, and literature classes in addition to an acting and dance curriculum. Drama courses include Introduction to the Theater, Play Analysis, Technical Production, and Acting or Theater Design Fundamentals.
No audition is required for Hofstra's drama B.A., but students may move into a more selective BFA program in their sophomore year.

The Juilliard School
The Juilliard School offers four-year drama (acting) and dance BFAs and an acting MFA. Graduates and undergrads transcend age and experience to work side by side in the Juilliard classroom. Juilliard states on its website that its curriculum "emphasizes intuition and spontaneity as well as discipline, technique, intellectual development, and social context."
Training for actors begins in the basics and moves to skill integration, focusing on a combination of physical and vocal training, the study of the written word, and adherence to correct form while exuding the "imaginative daring" that's a hallmark of an actor. The final year aims to bring those skills into the professional world.
Bonus: If you're looking to be a playwright, Juilliard offers one-year, tuition-free fellowships to four writers on the graduate track.
The Maggie Flanigan Studio
The Maggie Flanigan Studio, based in New York City, is founded on the Meisner technique and is backed by Flanigan's more than 30 years in the entertainment business.
If you seek more flexibility in your classes, Flanigan might be the place for you. The studio offers full- and part-time conservatory enrollments, as well as a six-week summer intensive beginning in mid-June. Students can tailor class selection to their individual needs, with choices in voice, movement, theater history, film and TV, and cold reading.

The New School
Located in Greenwich Village, the New School offers three-year MFA conservatory programs for acting, playwriting, and directing, as well as a BFA in drama. Students are trained in a range of styles, forms, and traditions to "express, conceive and create visionary theater."
The school offers a project-based look into theater arts that uses all of its disciplines to inform one another: Directors and actors work closely with each other to create original works, while actors undergo training in the Alexander Technique, the Stanislavsky method, and a voice-and-speech curriculum. Student performances move from one-act plays to the main stage throughout their years at the New School.

New York Film Academy
NYFA prides itself on the resources it provides its students. The school was created just over a decade ago with the goal of bringing a quality and accessible education to aspiring filmmakers. Since the academy's birth, the curriculum has expanded to include one- and two-year conservatories for acting, musical theater, photography, broadcast journalism, and game design, in addition to the original filmmaking MFAs and BFAs.
NYFA acting graduates receive hands-on training in front of and behind the camera with a film school's worth of equipment at their disposal. In addition to the NYFA campuses around the world and in Los Angeles, the school has just opened a two-floor location in Battery Park in NYC.

The William Esper Studio
The William Esper Studio, founded in 1965 by William Esper, is a Meisner-based actor-training program born from a love of acting and Esper's 17-year teacher-director relationship with Sanford Meisner.
The studio offers two-year full-time and part-time enrollments (a difference of about five to 12 hours in the classroom depending on which is chosen), in addition to a six-week summer intensive. Classes begin in September or January depending on preference, and applicants are required to read Esper's book "The Actor's Art and Craft" before applying. Alumni include Larry David ("Curb Your Enthusiasm"), Kristin Davis ("Sex and the City"), and Kathy Bates.
Inspired by this post? Check out our audition listings!