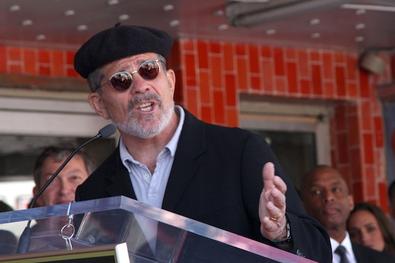 Do you know the writers behind your favorite TV programs? Just like actors, many great playwrights split their time between theater and television. Here are eight well-known contemporary playwrights and the hit TV shows on which they've worked!
Roberto Aguirre-Sacasa
This famous playwright, screenwriter, and comic book author wrote the book for the "American Psycho" musical and co-wrote Broadway's "Spider-Man, Turn Off the Dark," along with plays "Based on a Totally True Story" and "Good Boys and True." Aguirre-Sacasa also worked on HBO's "Big Love" before joining Fox's "Glee" as a co-producer and writer in 2011, and is now back at HBO as co-executive producer and writer on "Looking."
Jon Robin Baitz
This prominent playwright, producer, and screenwriter got his start with 1988's Drama Desk-nominated "The Film Society" before penning several other highly successful works including "The Substance of Fire," "Three Hotels" (1993 Drama Desk Nomination), "A Fair Country" (1996 Pulitzer Prize Finalist), and "Other Desert Cities" (2011 Drama Desk Nomination). After writing episodes of "The West Wing" and "Alias," Baitz created the ABC hit "Brothers and Sisters" and led it for five seasons. He was most recently the executive producer and writer of the NBC miniseries "The Slap."
Sheila Callaghan
Known for whimsical, provocative, and highly theatrical plays including "Dead City," "Crumble (Lay Me Down, Justin Timberlake)," and "That Pretty Prett; or, The Rape Play," Callaghan's reach extends beyond downtown theater. The popular playwright earned her TV chops on Showtime's "The United States of Tara" and is now a writer and producer on the network's long-running series "Shameless."
David Mamet
Legendary playwright David Mamet may be best known for groundbreakers like "American Buffalo" and "Glengarry Glen Ross," but the Pulitzer Prize-winning writer has a far reach across all mediums—theater, film, books, and television. In addition to his Oscar-nominated career screenwriting many well-known films ("The Untouchables," "Wag the Dog," and "Hannibal" among others), Mamet has written for several TV shows and created and co-executive produced all four seasons of "The Unit" on CBS.
Adam Rapp
This Renaissance man is an accomplished musician, playwright, author, and screenwriter, known for bold plays such as "Nocturne," "Red Light Winter" (a 2006 Pulitzer Prize Finalist), and "Blackbird," and an impressive oeuvre of novels and YA fiction. He made the transition to television with popular shows "The L Word" and "In Treatment," and is currently writing for dance drama "Flesh and Bone" on Starz.
Theresa Rebeck
One of America's most prominent playwrights, Rebeck is known for writing witty dialogue and vibrant, complicated anti-heroes in popular plays such as "Spike Heels," "The Understudy," and "Dead Accounts." Also a successful TV writer, Rebeck took home a WGA Award for her work on the ABC drama "NYPD Blue" (along with two Emmy nominations as producer), and has written for many other hit programs including "L.A. Law" and "Law & Order: Criminal Intent." Rebeck also famously created and executive produced the first season of NBC's "Smash."
Beau Willimon
Best known as the creator and showrunner of Netlix hit "House of Cards," Willimon got his start as a Columbia and Julliard-trained playwright. His play "Farragut North" made its Off-Broadway debut in 2008 and was later adapted into the George Clooney-directed film "The Ides of March." Other plays by Willimon include "Lower Ninth" and "Breathing Time."
Craig Wright
Famous for contemporary plays including "Grace" and "Recent Tragic Events," Wright is also a well-known television writer and producer. He was nominated for an Emmy for his work on "Six Feet Under" and also wrote for "Lost" and "Brothers and Sisters" (led by fellow playwright Jon Robin Baitz), before creating and executive producing ABC's "Dirty Sexy Money."
Inspired by this post? Check out our television audition listings!