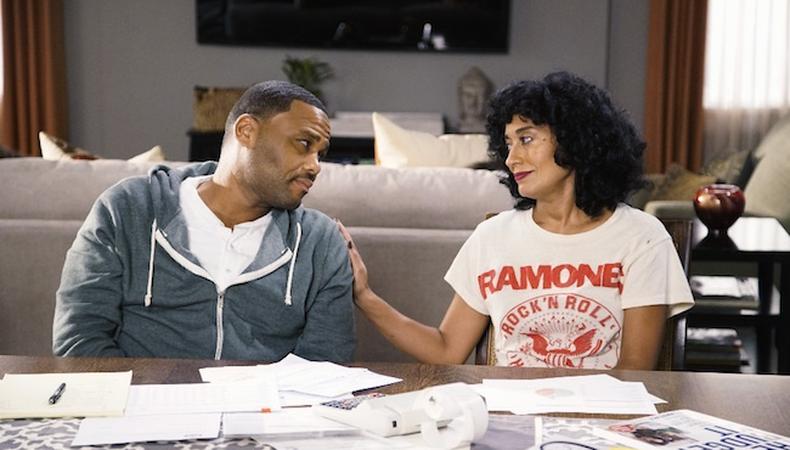 Valentine's Day is around the corner, and to celebrate we want to reflect on some of the greatest couples to grace our televisions. Making chemistry translate on screen makes all duos notable in their own right, but here are eight of our favorites!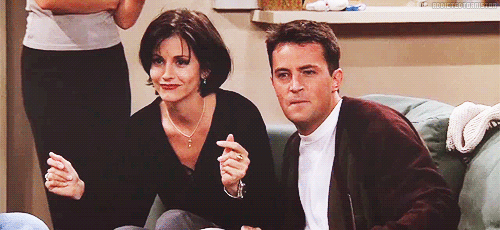 Monica and Chandler, "Friends"
Most of the attention typically goes to Ross and Rachel, but Monica and Chandler are the heart and soul of "Friends." Courteney Cox's neurotic and mature Monica became the perfect companion for the goofy, commitment-phobe Chandler (Matthew Perry) after the characters hooked up at Ross' wedding in Season 4. Cox and Perry bounce off one another with pitch perfect comedic timing. We watched the two navigate every milestone in their relationship, culminating in the birth of their twins in the sitcom's series finale. Could Monica and Chandler be any more perfect?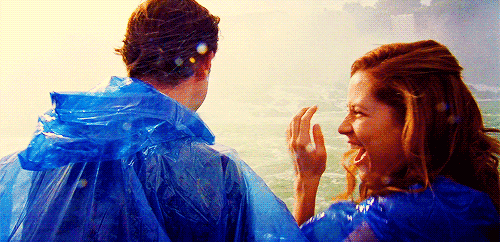 Jim and Pam, "The Office"
These two are one of television's great will-they-won't-they couples. Paper salesman Jim (John Krasinski) pined over engaged receptionist Pam (Jenna Fischer) for two seasons. Another season the roles reversed and Pam longed for Jim. In between office pranks and annoying their co-worker, Dwight (Rainn Wilson), characters finally marry in Season 5 making up for those three seasons of sizzling tension. Jim and Pam remain as dynamic and funny together as they were apart.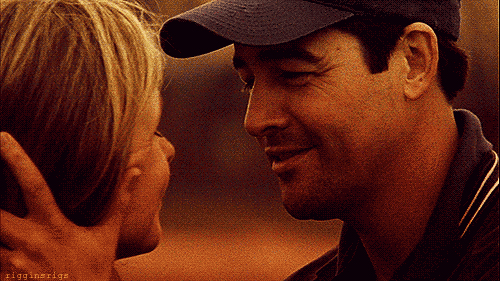 Eric and Tami, "Friday Night Lights"
Kyle Chandler and Connie Britton conveyed one of the most realistic and genuine television marriages for five seasons on "Friday Night Lights." Eric and Tami are equal partners throughout their various career endeavors, even when it means a long-distance marriage with a baby on the way in Season 2. Eric and Tami encapsulate the warm, small town Texas sensibility that permeates the series.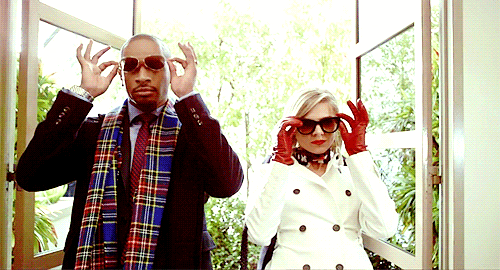 Jane and Brad, "Happy Endings"
"Happy Endings" only survived three seasons, but Jane (Eliza Coupe) and Brad (Damon Wayans Jr.) are a memorably energetic and vibrant couple bringing shades of Monica and Chandler to their dynamic. Jane, a quite competitive Type A personality, is a respectable complement to the more laid-back Brad.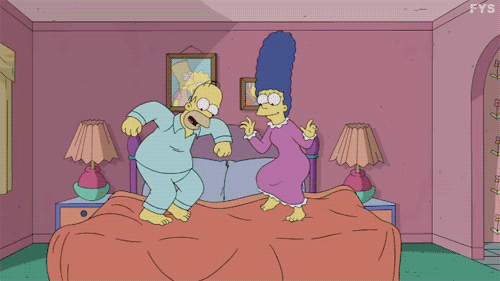 Homer and Marge, "The Simpsons"
These two are one of TV's most enduring couples with "The Simpsons" having been on the air for nearly 30 seasons. Homer and Marge may be animated and two-dimensional, but their characterizations and relationship couldn't be more lifelike.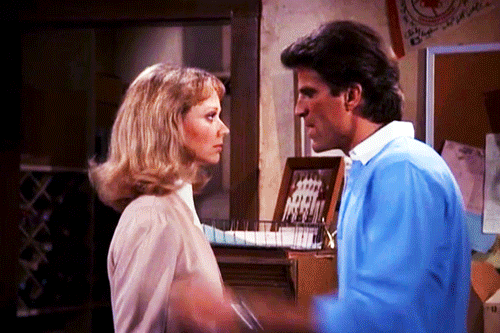 Sam and Diane, "Cheers"
Everyone knows Sam and Diane. Ted Danson and Shelley Long famously portrayed the intermittent lovers, and set the precedent for other famous will-they-won't-they relationships. Ultimately Sam and Diane are the only couple on this list who didn't stay together (Long left the show after Season 5). However, Sam and Diane's sexual tension and on again-off again romance became a paragon for many shows that followed.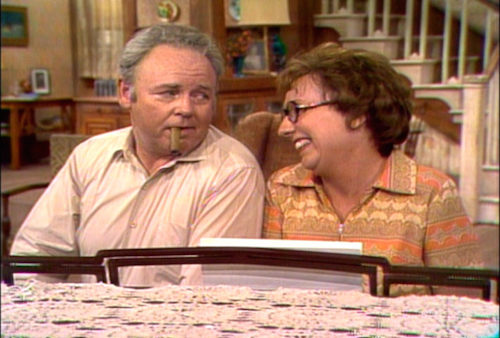 Archie and Edith, "All in the Family"
Carol O'Connor's bigoted and brash Archie Bunker couldn't be more different than Jean Stapleton's sweet-natured, naïve Edith. Archie and Edith are parents to Gloria (Sally Struthers) who can be just as sweet as her mother but as stubborn as her father. Sometimes opposites attract as Archie and Edith's loving relationship demonstrates throughout the series.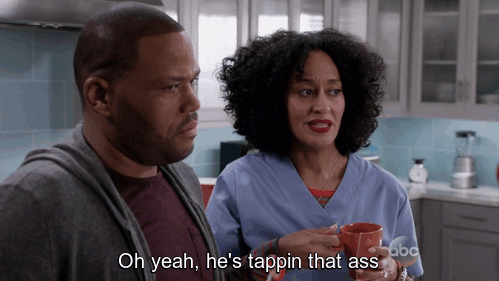 Dre and Bow, "Black-ish"
"Black-ish" is only on its second season, but it's not too early to appreciate the humorous dynamic between married couple Dre (Anthony Anderson) and Bow (Tracee Ellis Ross). Parents to four children, they navigate raising them with slightly different attitudes; while Dre attempts to pass on urban culture to his children with no avail, Rainbow doesn't push too hard. Anderson's irreverence and Ross's warmth create a winning combination that makes you wish they were your parents.
Backstage readers, who are some your favorite TV couples? Comment below!
Inspired by this post? Check out our television audition listings!