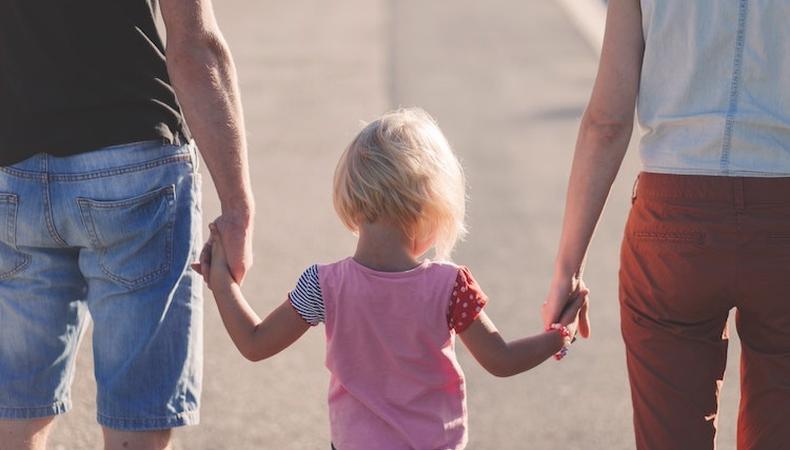 Our Repped series asks agents to get real about what they want from prospective clients, Hollywood, headshots, and more. Acting coach Bo Kane has taught children's acting classes in Los Angeles for 11 years. A working actor himself, he has two children working in the entertainment business—one as an actor! Here he offers advice to parents new to L.A. and looking to boost their child's career, red flags to avoid, and the No. 1 mistake moms and dads make.
How did you get started as a children's acting teacher?
It was early 2007 and I'd been both a working actor and running casting sessions for over 20 years. I enjoyed working with kids, and I had young kids of my own starting in the business. I'd coached not only Special Olympics athletes for 16 years, but my own kids' sports as well. I love coaching, so an on-camera class for kids was a natural.
What's the focus of your classes?
To get the students immersed in the scene, to play the moment, and to be able to take direction. That entails a lot, but ideally, a kid will listen, and not only act but react and interact. A lot of kids are getting very good at "acting their part" and their lines but then sit like a lump on a pickle waiting for their next line to come up. The real test comes when they do not have all the lines or all the focus. Can they listen, react, and "move without the ball?" We also do commercials, but 75 percent [of the class is] scene study and character development.
READ: How to Become a Child Actor
You're a working actor yourself. How does that help you as a teacher?
Tremendously. I can give the kids first-hand knowledge of what is happening on a set when I am hired for a part myself, or when I am accompanying my son on set. I think it would be very hard to be up to date on the changing nature of the shows, the mediums, the business of the business if I were to just stay in the classroom.
Describe the sort of young actors you hope to send out into the professional world.
A well-rounded kid who enjoys it, and will prepare and give you the best he or she's got. I'll give you a quote that I've heard from many directors: "I don't want an 'actor-kid.' I want a real kid who can act." In our classes, we encourage kids to play piano, play ball, dance. If a kid says she can't make it to class because her soccer team made the playoffs, I not only don't charge them for the class they missed, I send them a congratulatory note.
What would you say to parents of young actors new to L.A. who are looking to get started?
If anyone walks up to you at a mall, run away. I had people coming up to my kids when they were younger. One guy said, "Your kid has potential." My son was about 7 and had already been acting for about four years. Yes, he was cute but this guy was saying, "Sign him up for this, it's $1,000." That should never happen.
Parents should look for a legitimate acting class. Some agencies also run meet and greets for potential clients. We also bring in guest instructors (casting people, working actors, etc.) for additional points of view, and we make sure they speak directly to the parents at the end of the classes. It's very important for them to know what's expected of their child, and to see how they're doing. We have a parent room next door to the studio so that each week they can watch their kids on a TV monitor and of course talk to the other parents.
READ: How You Can Help Your Child Actor Land an Agent
What is the No. 1 mistake parents and kids make?
The No. 1 mistake expecting their kid to be a star with no training at all. They're going up against kids at auditions who have trained and worked hard, but parents think because their kid is cute they should automatically get a series. Paying too much for things is another mistake. I had a lady come up and show me some terrible headshots of her kid that she'd paid $700 for.
What's the most important thing for parents to remember?
It has to be enjoyable for the kid, it simply has to be.
What have you learned specifically as the parent of a child actor that has made you a better teacher?
A lot. You watch how directors and producers work with the kids. Some of them are terrific, some are very short with the kids, and some offer very little direction if any at all, so the kid has to break down their own script. That's when a parent needs to help and we try to prepare the parents for that.
Do you fear for young performers working in Hollywood, particularly given assorted recent sex scandals?
I'm not worried if the parents are attentive. Some parents let their kids run amok and go off with anyone, or they want to be the kid's best friend instead of the parent. We definitely monitor scripts and have had to turn some [auditions] down. Sometimes when our son was smaller we'd say, "No, this is way too adult for my 8-year-old, he's not doing it."
Any tips for kids on how they can get ahead?
Speaking another language, especially Spanish in Los Angeles, is a great one. I have one kid who speaks Mandarin and she was scooped up by an agent immediately.
Check out Backstage's child actor auditions!