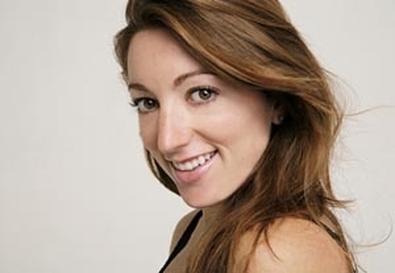 It's just after six o'clock in the evening, and my roommate and I are getting situated in our new West Hollywood digs. We'd arrived only the day before to begin our acting adventures in shiny Los Angeles. New city to master, new career to tackle.
Excited!
Just as I'm signing off from my daily hits on Back Stage, Actors Access and L.A. Casting, my cell phone jams Hendrix's "Voodoo Chile." 'UNKNOWN NUMBER,' it reads.
Well... it could be important,
I think. As unknown numbers usually do, the caller lived up to the unexpected. It was a manager asking to meet me.
"My assistant gave me your number," he says, in a smoked-out voice. "Are you looking for rep-
re-
sentation?"
Being the city-slicker skeptic I am, his question begs several questions of my own:
-- What's your assistant's name?
-- Did I speak with her?
-- Where did she get my number?
-- Who
are
you?!?
Meanwhile, the open-minded, unrepresented, new-to-the-industry side of me thinks:
-- Wow, this could be my ticket to start auditioning right away!
-- If he's calling me and not his assistant, that must speak for itself!
-- Holy shit! I've been discovered and I've only been here a day!
My more reasonable side chimes in:
I should definitely meet him, then wait a week. Let's see how many other phone calls I get from potential representation.
"I'm looking at your headshot right now, and you've got a great look—really unique," he says calmly. "I'd like to have you come in and read for me." I love cold reading; it's the English major in me. I get psyched at the thought of showing off my chops.
"Do you have a website?" I ask.
"My website's being updated," he replies matter of factly. I ask for his number, and tell him I'll call back tomorrow to set up a meeting.
"Thanks for calling," I add politely, and hang up.
Forget about unpacking. Things just got interesting...
So I Google his name and info. Nothing in poor taste comes up. Actually, not much came up at all.
No web presence is better than negative press,
I think.
Let me check IMDb Pro. (My free trial is still in effect.) How convenient! He has a few pages of clients listed. I glance at a few of the actresses' profiles and see they have credits—nothing major, but that doesn't necessarily mean anything. They could have something in the works.
****************
The next morning I call my potential new manager to see if he could meet that day. He can.
I print out a fresh headshot and resume, and think about what to wear that will make me look effortlessly put-together. I decide on half-Audrey Hepburn, half-Katherine Hepburn.
Ha! Brilliant.
I call my mom to let her know that I am meeting a manager who had
called me
—in part because it was good news, and also because it's always a good idea to let someone know where my body might be should I turn up missing.
After passing the building twice—the number wasn't visible, and the halfway house below his offices threw me off—I finally make it into the garage with time to spare. Making my way upstairs, there is not a soul in sight. I walk down the hall and note the stained carpet and discarded office equipment.
Why is no one here?
I wonder. I turn a corner to find a dirty couch in the hall and an open office to my right and left. I peek into the one on the right and find a man sitting at a desk, by himself, reading a magazine.
"Hi, I'm Kelly Frazier. I'm looking for..." He points to the office across the hall.
The magazine-reading man was right—there he was! We make our introductions. I look around his office, and scattered across the desk are comp cards with a few faces I recognized.
He asks me a few standard questions: what my goals are, am I planning to study here in LA, etc. "It's important to keep working at your goals in any capacity possible," he professes. I nod.
"Do you have any good recommendations?" I ask.
"You'll find the right class, just audit them and you'll see," he said.
Oh.
"How does all this work? What do you do as a manager?" I ask.
He swings around his computer monitor and shows me a page full of character breakdowns. "I get these sent to me, and I'll send you out to audition for the roles you would best fit," he explains. The page outlined a Budweiser commercial, looking for x, y and z. "I could have definitely sent you out for this one."
I look closer at the screen and see the date of the breakdown.
Last year? That must be dated wrong.
He sees my puzzled look and reassures me that, although this was from last year, he gets new ones.
"Can you show me something I might fit from this week?"
"They haven't come in yet today," he says.
Huh, okay.
(It's after 4 p.m.) He quickly pulls a few comp cards from a drawer.
"Take a look at these. You'll need to figure out what five looks you want to go with and put together one of these. See, they all have my name and contact number printed on them. Jenny is from the South, so one of her looks is a cowgirl," he says, rifling through the drawer for more.
I can see most of the cards are of the same four girls.
Similar to the rest, 'Jenny' is sporting a sexy cowgirl outfit, a cowboy hat covering the most surface area, while standing against a 2-D ranch backdrop.
Ugh.
Another shot is of her in lingerie sprawled on a fur rug.
Jesus.
"The photographer gives my clients an excellent deal—$550—and you can do your own hair and make-up. You wouldn't
have
to do these
types
of looks," he says, never really looking me in the eye.
Uh-huh.
I'm open to checking out the photographer's other work, but so far all his stuff looks like something from a shoddy Halloween costume catalog.
He changes gears again, keeping me from focusing too long on any one subject.
"Let's see what I have for you to read." He opens another drawer and pulls out some worn-out sides. "How about The Gap. Remember those commercials?"
Dated, yeah.
"Go ahead. Take ten minutes in the hall and come back in as the character. Go right into the copy," he says nonchalantly.
A few minutes later I jump back into the room as an upbeat, denim-pushing spokesperson for The Gap.
"More like a cheerleader, really bursting with energy," he directs.
I try again, but he's not impressed. I wasn't a cheerleader.
Great.
I sit down in the chair, trying not to look disappointed in myself.
"Well, either way, let's give it a try," he says. "I'll give you my photographer's information. When you get your pictures done, let me know."
This isn't how I expected to leave things, but it buys me some time—and with no commitment. Right off the bat, all I think is,
That'll do pig. That'll do.
****************
Over the next few days, the manager calls me a few times to see if I've called the photographer yet.
Hell no, Mr. Badger, and I'm not going to.
I let his calls go to voicemail. Then once I mistakenly pick up. Right away he asks about the photos.
I beat around the bush at first. "I prefer to look for someone more my style. If I'm going to put together a comp card, I want it to be classic looks with classic energy—something Ralph Lauren-esque, David Yurman-inspired, Calvin Klein-sexy, Anthropologie-eclectic."
There's a silence on the other end. So I finally decide to tell it like it is.
"I don't want the L.A. bimbo airbrushed look, and that's all your guy seems to do," I say.
"Okay," he says quietly. "Well, maybe this isn't going to work out. Let me know if you change your mind."
Hello reverse psychology, I'd recognize your voice anywhere.
Click.
The next week I meet a girl at a costume fitting. As we're comparing notes on an actress's trek through LA, she volunteers a warning.
"Whatever you do, stay away from..." she says his name. My jaw drops.
What are the odds?
"Have you come across him yet?"
"His office is right off Hollywood, right? Oh yeah, I just met him."
"Yeah. He sleeps there," she laughs. "What a joke."
"Damn." Suddenly, a great metaphor strikes me like lightening. Manure, nasty to deal with, but the perfect foundation for a flourishing garden of success.
Actress, writer, and songstress Kelly Frazier resides in sunny Los Angeles. She has acted in many short films and indie projects and has recently made her mark on popular series such as "Mad Men" and "The Mentalist." She has studied acting in San Francisco and L.A., soon to be seen performing Improv at IO West. Kelly achieved a B.A. in English and is currently writing lyrics for her first album. She can be reached at kellyfrazier.backstage@gmail.com.