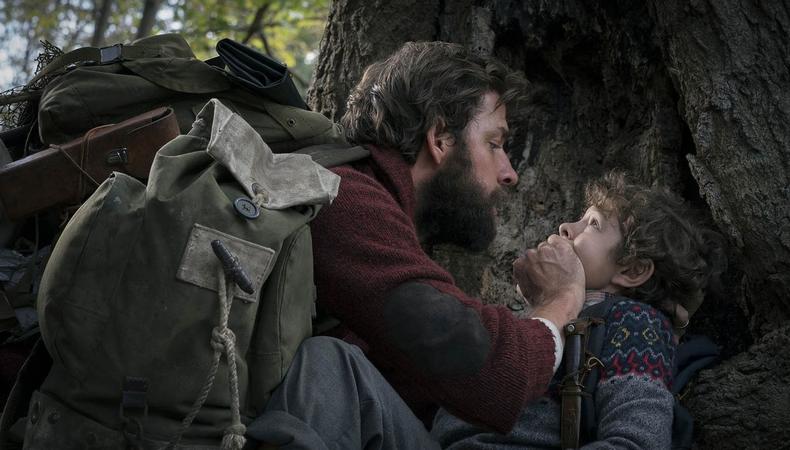 Greenlit means a project is officially a go, so all you have to do is follow these leads to stay up to date. You never know where you'll find an opportunity to land an audition!
"A Quiet Place" Sequel
Many film fans thought last year's hit "A Quiet Place" deserved attention from the Academy, but ultimately it did not win out. John Krasinski will get another shot at a little gold man, though. The director-star confirmed the news in an Instagram post last week captioned, "..time to go back. #PartII 5-15-20." As noted, the film is anticipated to hit theaters on May 15, 2020. The first film's stars Emily Blunt, Noah Jupe, and Millicent Simmonds are also currently in talks to reprise their characters. Laura Rosenthal, Jodi Angstreich, and Maribeth Fox put together the cast the first time around, so if there's a need for more than those three characters, they could be doing the staffing.
"Hollywood"
As if Ryan Murphy needs more work, the prolific producer has just announced another new project coming up. Last week, he confirmed he has received a straight-to-series order from Netflix for "Hollywood," his third series for the streaming platform. According to Murphy on Instagram, this "love letter to the Golden Age of Tinseltown" will begin principal photography this summer. He co-created the project with frequent collaborator Ian Brennan ("Glee," "Scream Queens"). Murphy has used a lot of different casting directors for his projects. His go-to team is Ulrich/Dawson/Kritzer but his forthcoming Netflix productions, "The Politician" and "Ratched," have used Alexa L. Fogel and Bright/Daniels, respectively. The project is scheduled for release in 2020.
"Penny Dreadful: City of Angels"
"Game of Thrones" favorite Natalie Dormer will be making the move from HBO to Showtime for her next project. The actor has taken a lead role opposite Daniel Zovatto in the upcoming "Penny Dreadful: City of Angels," a follow-up to the hit "Penny Dreadful" coming from series creator John Logan. The series is reportedly "a spiritual descendant" of the mother series and will take place in 1930s Los Angeles, tying in the political and social tensions of the time. Dormer will play Magda, a supernatural demon who can take on the appearance of anyone she chooses and will manifest in a number of guises throughout the story. "Penny Dreadful" employs Karen Lindsay-Stewart, Frank Moiselle, and Nuala Moiselle for its casting.
"How to Make Love to a Black Woman (Who May Be Working Through Some Sh*t)"
Speaking of Showtime, Lena Waithe just made a big move at the network. "The Chi" creator and Emmy-winning multihyphenate has received a pilot order for her anthology series "How to Make Love to a Black Woman (Who May Be Working Through Some Sh*t)." Created by Casallina "Cathy" Kisakye, the half-hour project will follow multiple storylines and is described as a collection of characters "telling stories about connection and rejection that explore our most harrowing—and harrowingly comic—sexual secrets." The pilot is part of Waithe's recent first-look deal with Showtime and, if it goes to series, would be the first anthology series for the premium network. Carmen Cuba is a regular casting collaborator of Waithe's, so keep an eye on her door for some potential opportunities.
"Harry & Meghan: Becoming Royal"
Following Lifetime's deliciously over-the-top royal courtship film "Meghan & Harry: A Royal Romance," the network is capitalizing on royal fever (especially as we all await the new baby) with a sequel: "Harry & Meghan: Becoming Royal." The film, which will cover the "untold joys and challenges of life inside the royal family during their pivotal first year of marriage," will debut this spring and will star Tiffany Marie Smith and Charlie Field, taking over the leads from Murray Fraser and Parisa Fitz-Henley. Filming is scheduled to begin in Vancouver later this month, so look to the first film's CDs Rob Kelly and Kerrie Mailey if you want to get involved because they are also working on round two.