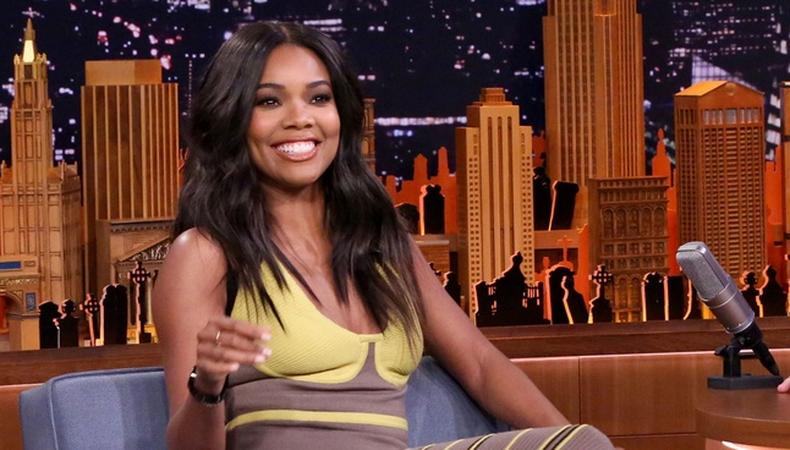 Greenlit means a project is officially a go, so all you have to do is follow these leads to stay up to date. You never know where you'll find an opportunity to land an audition!
"This is Jane"
Laura Kaplan's nonfiction book, "The Story of Jane: The Legendary Underground Feminist Abortion Service," is getting a timely screen treatment from Amazon, and Kimberly Peirce will direct it. The story follows the Chicago woman who founded a safe abortion service before Roe v. Wade was passed in 1973. No talent is attached, but that seems to be the next step now that a director, writer, and producer are all on board. No casting director has been announced either, but Peirce has worked with Avy Kaufman in the past.
"Bad Boys II" Spinoff
The "Bad Boys II" spinoff TV series starring Gabrielle Union was trying to find a home in October, and NBC has claimed it. Union will reprise her role of Special Agent Syd Burnett at the center of the show, and she'll move across the country from Miami to Los Angeles. Jerry Bruckheimer, who produced the movie, will also produce the show. Besides writers and directors, no other staff has been announced, but Kerry Barden, Billy Hopkins, and Suzanne Smith cast the movie. It's possible one might return for the spinoff.
"Girls Code"
Paul Feig is bringing his female-fronted comedy chops to TV with a new Freeform series. "Girls Code" is a workplace comedy centered primarily around two women who come from different parts of the industry and are working to develop an all-women tech incubator. Fieg typically works with comedy go-to CD Allison Jones on the movies he directs, so it's likely he'll go to her to staff up this series as well.
"The Chilling Adventures of Sabrina"
There's still no word on if we'll see Sabrina during this season of "Riverdale," but the search is on for the titular character in the series expected to premiere on The CW in fall of 2018. Greg Berlanti regulars David Rapaport and Lyndsey Baldasare are currently on the hunt for the teenage witch.
"Girl Who Fell From the Sky"
Sophie Turner might be taking her final steps in Westeros, but she's looking beyond "Game of Thrones," and adding producer to her skill set. She'll star in Stan Brooks–directed "Girl Who Fell From the Sky" as a high school student who is the only survivor of a 1971 plane crash in the Peruvian rain forest. The film is based on the memoir of the same name by Juliane Koepcke, who experienced the true events. The movie will focus primarily on Turner alone in the rain forest in an effort to survive, but she won't be the only one in the film. She's the only name attached so far, and Laray Mayfield is handling casting the rest of the project.
"Four Weddings and a Funeral" series
As Mindy Kaling wraps up her Hulu series, she's focusing on new projects. In addition to "Champions," she's taking on an anthology series from her favorite genre, rom-coms. She'll write and executive produce the series based on the 1994 film. The story will follow friends who come together over these life events, and each season follows a different individual character. It's unclear if Kaling will also star in the series, and no casting announcements have been made. Kaling has worked with Nicole Abellera and Jeanne McCarthy on "The Mindy Project" and "Champions" has Collin Daniel and Brett Greenstein in charge of casting. It's also possible the team will tap original movie CD Michelle Guish for another winning combination. Keep an ear out for more!
Looking to get cast? Apply to casting calls on Backstage.