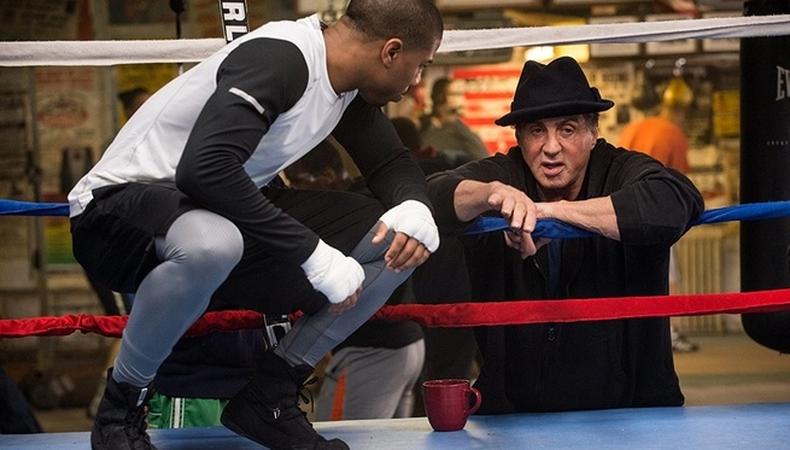 Greenlit means a project is officially a go, so all you have to do is follow these leads to stay up to date. You never know where you'll find an opportunity to land an audition!
"Creed II"
The follow up to the "Rocky" spinoff has found its director in Steven Caple Jr. Michael B. Jordan and Sylvester Stallone will return for the "Creed" sequel, along with Tessa Thompson. Dolph Lundgren will also join the returning cast as Ivan Drago. "Creed" director Ryan Coogler is expected to stick around in an executive producer role. Stallone and Cheo Hodari Coker wrote the script, which follows Creed grappling with fame, family issues, and the ongoing desire to become a champion. Production is expected to begin in Philadelphia, Pennsylvania in March for a Nov. 21, 2018 release. No additional casting announcements have been made on the film, which is in pre-production, and Lindsay Graham and Mary Vernieu at Betty Mae, Inc. are filling roles in advance of the spring shoot.
Untitled Kenya Barris and Alec Baldwin Family Comedy
ABC gave a straight to series order to a joint venture between Kenya Barris and Alec Baldwin. It's a multi-cam family comedy and Baldwin, in addition to co-creating it, is a potential star for the show. The story follows a dysfunctional family with a has-been TV star at the top who is stuck in his ways and moves in with his daughter, her girlfriend, and the child they're raising. No official casting information has been released, but it's possible Barris's "Black-ish" CD, Alexis Frank Koczara, will fill out the show.
"Antlers" and "Nightmare Alley"
While his latest feature film continues to stir up Oscar buzz, Guillermo del Toro isn't wasting any time lining up new projects. He's producing another supernatural film, "Antlers," and is currently in talks, possibly with Scott Cooper, to direct that project while Francine Maisler has already been announced to attach talent. While he's producing that, he's getting ready to take the director's chair on a remake of "Nightmare Alley." "Nightmare Alley" still needs a script (and Del Toro will write it), so that project is not expected to start production next on his docket. He's got other projects further down the process lined up, but when it comes to casting, he's been going to Robin D. Cook for his last few project, and also worked with April Webster and Margery Simkin in the past so keep an ear out for news on that front as that project develops.
"Burial Rites"
Another director who has been raking in awards recognition, Luca Guadagnino, is also moving along with new projects. He has tapped Jennifer Lawrence to star in his next film, "Burial Rites," a true crime drama that she will also produce. The film is based on a novel that shares the name and the story will focus on Lawrence as Agnes Magnusdottir, a convicted murderer and arsonist who was the last woman to be publicly executed in Iceland back in 1830. The film will take place in the time while she waits for her death sentence to be confirmed. No additional roles have been filled or casting announcements made, but Guadagnino has worked repeatedly with CD Stella Savino and can be expected to again on this upcoming project.
"The Oath"
Ike Barinholtz, best known for his comedic roles in "The Mindy Project," "Neighbors," and more, will be taking a turn behind the camera for his next project, and an equally funny cast is along for the ride. This year's breakout star Tiffany Haddish and John Cho will join Carrie Brownstein, Billy Magnussen, Nora Dunn, and more in Barinholtz's directorial debut, "The Oath." Many character and plot details are unknown, but the story is set in a U.S. that's politically divided and citizens have to take an oath of loyalty. One man has to make it through Thanksgiving without destroying his family. The cast so far is packed with pros, but since so few character and plot details are known, it's possible even more will be needed as the film gets further into production, which started this week. Jennifer Cooper is handling casting so keep an ear out for any added roles that need to be filled.
Looking to get cast? Apply to casting calls on Backstage.