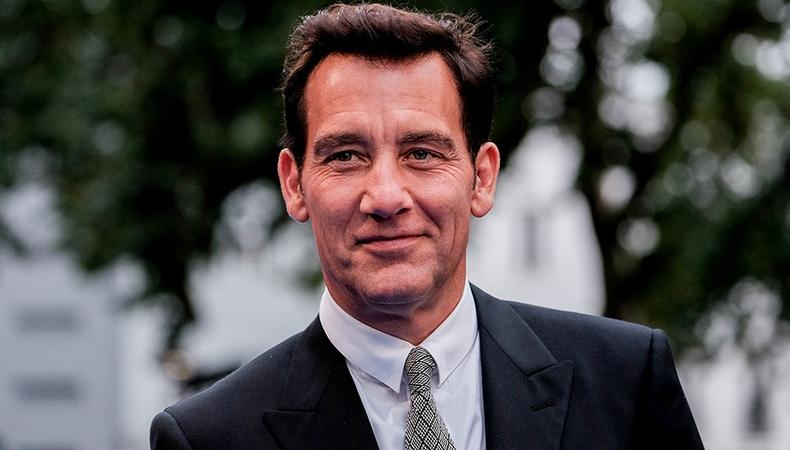 Greenlit means a project is officially a go, so all you have to do is follow these leads to stay up to date. You never know where you'll find an opportunity to land an audition!
"Impeachment: American Crime Story"
We finally have "Impeachment" news... but not the kind you think. The next installment of "American Crime Story," which will center on the sex scandal and subsequent impeachment of President Bill Clinton, has cast Clive Owen in the starring role. Owen joins Sarah Paulson as Linda Tripp, Beanie Feldstein as Monica Lewinsky, and Annaleigh Ashford as Paula Jones in the limited series, on which Lewinsky serves as a producer. The role of Hillary Clinton is currently being cast and is expected to be announced soon. Filming on "Impeachment" will begin in late March with the series currently slated to premiere on September 27, 2020. Courtney Bright and Nicole Daniels are the series casting directors.
Learn how to get a callback from the casting duo here!
"Uncharted"
Mark Wahlberg is wading into "Uncharted" territory for his next project. First reported by Variety, the actor is now in final talks to co-star with Tom Holland in the Sony adaptation of the hit video game series. A prequel to the games, the "Uncharted" film will star Holland as a young Nathan Drake, showing us details of how he came to meet and befriend his expedition partner Victor "Sully" Sullivan (played by Wahlberg). This is the second attempt at an "Uncharted" film, the first several years ago that was actually supposed to star Wahlberg as Drake, instead. Travis Knight will direct from a script written by Rafe Judkins, Art Marcum, and Matt Holloway. Filming will begin in February 2020 in Berlin, Germany. Denise Chamian is the film's casting director.
"The Little Mermaid"
Yet another actor will head under the sea this coming year as casting for Disney's live-action "The Little Mermaid" continues with its next get. Newcomer Jonah Hauer-King has been tapped to play Prince Eric in the remake. The news comes as a bit of a surprise because Harry Styles was in talks for the role for a while this summer. The film, directed by Rob Marshall and written by David Magee, will star Halle Bailey as Ariel, Jacob Tremblay as Flounder, and Awkwafina as Scuttle, Javier Bardem as King Triton, Daveed Diggs as Sebastian, and Melissa McCarthy as Ursula. Additionally, original composer Alan Menken and "Hamilton" creator Lin-Manuel Miranda will pen new songs for the film (to accompany the classics, of course). Filming is scheduled for early next year in Puerto Rico and Cape Town. Marshall usually works with Telsey + Company on his musical films.
"Master"
First reported by Deadline, multihyphenate Regina Hall will once again wear several hats over at Amazon, where she has set her latest project, "Master." The occult drama feature follows two black women at a predominantly white college in Massachusetts, one head of students and one a freshman, who start to experience haunting activities ingrained in the history of the school. Hall will play the head of students and master; her co-star has yet to be cast. Mariama Diallo will write and direct with Andrea Roa, Brad Becker-Parton, and Josh Astrachan producing through their Animal Kingdom label. Filming is slated to begin production early next year in New York. Jessica Daniels is casting the project.
"Next Goal Wins"
With his "Jojo Rabbit" currently in theaters, director Taika Waititi is making moves on his next project. Kaimana will portray Jaiyah Saelua, the first non-binary player to compete in a men's FIFA World Cup qualifier, in Waititi's upcoming sports film "Next Goal Wins." Based on a 2014 documentary and written by Waititi and Ian Morris, the film also stars Michael Fassbender and Elisabeth Moss. Production reportedly just started last week in Honolulu, Hawaii, with Waititi reteaming with Fox Searchlight, the studio behind "Jojo Rabbit." The film's casting directors are Mary Vernieu and Michelle Wade Byrd of Betty Mae, Inc., with additional Hawaii casting by Katie Doyle.
"The Last Dual"
With three names on a project as big as Ben Affleck, Matt Damon, and Ridley Scott, it seems impossible it won't get made. Disney is officially moving forward with Scott's period drama, "The Last Dual," one of the studio's first big moves since acquiring Fox. Damon and Affleck will star along with Adam Driver and Jodie Comer, who we previously reported was in talks to join before the project even got its greenlight. Damon and Affleck will also write with Nicole Holofcener and executive produce with Drew Vinton and Kevin Halloran. The film is now scheduled for release on Christmas Day 2020. Filming is scheduled to begin in early 2020.
"Brand New Cherry Flavor"
Netflix has been secretly putting together a stellar ensemble cast for its next major project: "Brand New Cherry Flavor," an eight-episode horror-thriller revenge series. Rosa Salazar will lead the series with Catherine Keener, Eric Lange, Jeff Ward, and Manny Jacinto co-starring. Nick Antosca will write the story, which follows Lisa Nova (Salazar), an aspiring film director in 1990s Los Angeles who embarks on a mind-altering journey of supernatural revenge. Antosca will executive produce, and Arkasha Stevenson will direct the first episode. Zane/Pillsbury is on casting duties.