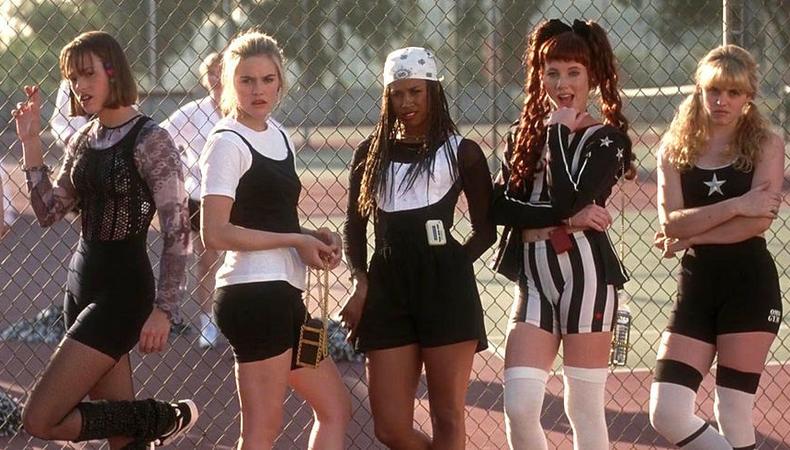 Greenlit means a project is officially a go, so all you have to do is follow these leads to stay up to date. You never know where you'll find an opportunity to land an audition!
"Clueless"
Was there ever even a possibility "Clueless" would not be joining the list of remakes? Rocking Hollywood this past week was the announcement Paramount Pictures is currently developing an updated version of the 1995 classic comedy. "GLOW" story editor and writer Marquita Robinson will be writing the script of the film, which will follow an updated storyline set in modern times at a high school. The original starred Alicia Silverstone, Paul Rudd, Breckin Meyer, Jeremy Sisto, Stacy Dash, Brittany Murphy, and more. There have been no casting or casting director announced yet on the project, but if her "GLOW" experience has anything to do with it, Jennifer Euston could be on the case.
"Killers of the Flower Moon"
Like peanut butter and jelly, the collaboration between Leonardo DiCaprio and Martin Scorsese has become a classic combination, and soon, the two will work together again. Scorsese will direct and DiCaprio will star in a feature adaptation of the New York Times bestseller "Killers of the Flower Moon." Set in 1920s Oklahoma, "Killers of the Flower Moon" revolves around the Osage Nation, the richest people per capita in the world following the discovery of oil on their land who were murdered one by one until the FBI took up the case and unraveled a chilling conspiracy. This will be the sixth film the pair have worked on together and the first since the Oscar-nominated "The Wolf of Wall Street." Scorsese exclusively works with Ellen Lewis as his casting director, including on all of his features with DiCaprio, so she will be in charge of who will be joining him on screen.
"Knives Out"
While Jamie Lee Curtis is currently slashing the box office records with her role in "Halloween," the actor has already got her next role lined up. Curtis is the latest addition to the cast of Rian Johnson's "Knives Out," joining the previously-announced Daniel Craig, Chris Evans, Lakeith Stanfield, Michael Shannon, Don Johnson, and Ana de Armas. "Knives Out" will be a modern-day whodunit murder mystery, with Johnson writing and directing. A casting director hasn't been announced yet, so keep your eyes out for future opportunities when that information is made available.
"Breaking News in Yuba County"
A pair of powerhouse actors will soon be seen together on the big screen. Allison Janney and Laura Dern will team up to star in "Breaking News in Yuba County," a black comedy from "The Help" and "Girl On The Train" director Tate Taylor, with a script from Amanda Idoko. The film will follow Sue Bottoms (Janney), an overlooked pencil pusher who catches her husband in bed with another woman, the shock of which causes him to die of a heart attack. Bottoms buries the body and takes advantage of the celebrity status of having a missing husband, but soon finds herself in over her head as she dodges cops, criminals, and her sister Nancy (Dern), a local news anchor desperate for a story. Tate Taylor regularly uses casting directors Kerry Barden and Paul Schnee for his projects and will likely continue for this one.
Bernal-Starred Showtime Drama
Showtime is getting the job done with a new story about immigrants. Gael García Bernal is set to star in a new drama created by "Gravity" writer Jonás Cuarón about undocumented immigrants. The currently-untitled drama has been given a pilot commitment and centers on a Mexican-American family man living undocumented in the U.S. who assumes the identity of an immigration officer to rescue his wife, who has been detained by ICE. The timely drama will feature a return to U.S. TV for the Golden Globe-winning Bernal and a return collaboration for Cuarón and the actor, who previously worked together on the 2015 feature thriller "Desierto." On that film, Cuarón used Venus Kanani and Mary Vernieu as his casting directors, so we could see a return to Vernieu, especially.